Match the Best Memories With Your Room Decor
Personalize high-quality photo prints the way you want!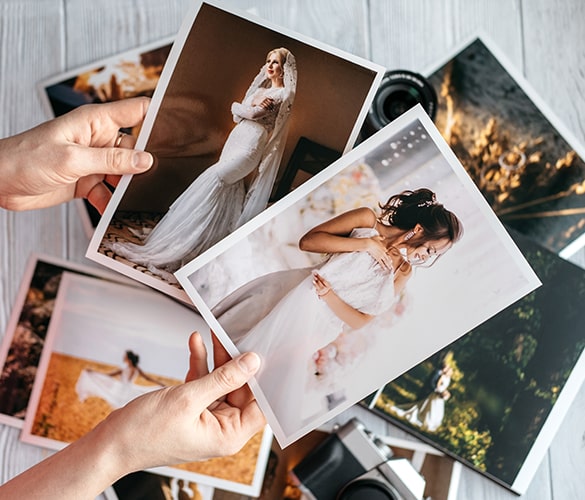 Photo printing is a straightforward option these days with the short lives we are living in. It is easy to get fantastic photo prints and have them sent to your special people in gift wrap.
Online photo printing has taken the world by storm, and now CanvasChamp is sought for its professional photo prints like never before from anywhere in India. It can be used in innumerable ways!
Use it to remind someone of those beautiful times you shared, create a scrapbook full of photo prints or create photo garlands to go with your room's decor!
Choose from standard to premium photo paper to customise your best moments with our easy-to-use design tool. Get to choose a matte or a glossy finish to go well with your favourite memories.
A Great Display of Your Best Moments Start from its Paper
CanvasChamp give you the chance to either select a standard printing paper or premium according to the occasion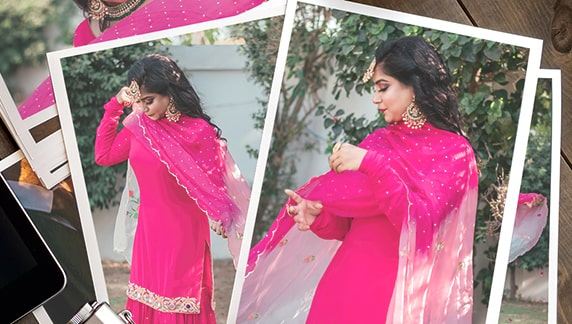 Standard Quality Photo Prints
Use standard paper of 150 gsm to go for bulk photo printing of your regular, day-to-day memories.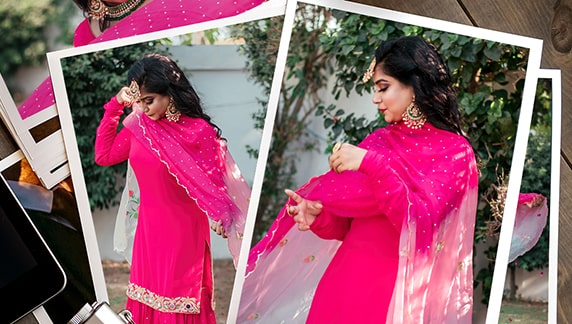 Premium Quality Photo Prints
Use premium photo paper of 180 gsm to display special events like the wedding day, anniversaries, etc.
4 Ways to Add a Finishing Touch to Your Photo Prints
Choose from matte and glossy for standard photo prints or all four with premium prints.
A shiny finish is excellent to give your photos a very cheerful look. They can be used to showcase a caption or some geometrical arrangement that you can choose to display your best moments. The glossy finish is trendy when it comes to preserving happy times. The final coating of shine is applied after your photos are printed to give an extra vibrancy to the colours of the pictures. However, the glossy finish is prone to fingerprints and smudges, so it should be handled carefully.

Glossy

Matte finish is one option you can choose if you pick a standard photo paper to work your photo prints with. It is a perfect finish, giving a professional touch to your photo prints. It works very well in black and white photos. They look classy and elegant as they are anti-glare. These are also resistant to fingerprints and smudges, keeping your photo prints look good at all times. They are the best to showcase vibrant colours with superb detailing and last very long.

Matte

Your best shots are printed on lustre photo paper to produce striking images if you decide to opt for premium photo paper instead of standard. Premium lustre photo paper delivers highly saturated prints by offering maximum ink coverage for real photographic reproductions. It comes with a heavy base and hence gives prints a photographic feel. They are ideal for huge prints and posters. Especially if you plan to put up a frame around it, a lustre finish can give the extra oomph to your photos.

Lustre

Metallic paper is the most popular choice among professional photographers for portraits and commercial photography. The metallic finish adds deep colour saturation and intense blacks to any picture - even a dull picture! The dimension that gets created with a metallic finish will make your photos look classy and professional. You can print portrait shots with a metallic finish if you plan to choose premium photo paper for your images. Your pre-wedding shoot images or any candid poses will look great too!

Metallic
Here's How to Order
Transform your oldest photos
Select Size

Pick from portrait or landscape orientation that displays up to 12 sizes.

Upload Image

Import your image for customisation from your computer, Facebook or Instagram.

Select Border

Print your best pictures with or without border to highlight the details well.

Paper Option

Choose from standard (150 GSM) or premium (180 GSM) paper.
Why Order Photo Prints from CanvasChamp?
We are known for the four best things that we provide to our customers.
Love-It Guarantee

Ask for a refund if you don't fall in love with your high-quality photo prints.

Excellent Customer Service

Our customer service is available 24/7 to help with all your photo needs.

Fast Orders

No delay in orders. Enjoy a fast turnaround and shipping all across India.

Quality And Affordable

Only the best materials are used to recreate your moments for the lowest prices.
Frequently Asked Questions
Q:

Is lustre or glossy better?

A:

Both finish options will give you vibrant colours; If you have snapshots you plan to put in an album, glossy would be the way to go. But if you plan to frame your photo, a glossy finish could stick to the glass so that the lustre finish would be the choice for a keepsake portrait.

Q:

What photo formats can I upload on the design tool to customise photo prints?

A:

Our design tool can let you import as many digital pictures as you want on the tool to help you personalise your photo prints the best way. You can choose JPEG, PNG and BMP photo files of up to 25MB to work with.

Q:

What makes your photo prints professional?

A:

We bring your favourite shots to life with professional quality without breaking the bank. You can choose standard-quality photographic paper or upgrade to premium quality for keepsake photos. We offer four different finishes to give your photos the perfect final touch, and we have a full range of sizes that can be printed with or without borders.

Q:

Which paper should I use for my photo prints?

A:

CanvasChamp offers two styles of paper options for your photo prints. You can choose either standard photo prints or premium prints, depending on why you want to print the images on photo prints.

Q:

What are black and white photo prints?

A:

Such photo prints are also known as monochrome or grayscale prints as no colour is used to create such images on photo prints. You'll be surprised how popular black and white photo prints are, especially when it comes to showcasing pre-wedding shoots.
Ask about Photo Prints and get answer in email.