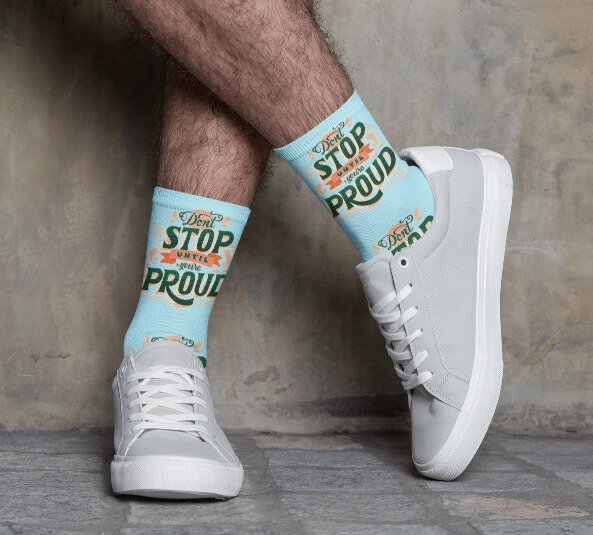 Custom Photo On Socks
Cherish Your Bonds with High-Quality Custom Socks
Personalised socks can be a fun gift for anyone in your life. Whether it is your wedding anniversary, your children's birthday, or a family get together, these high-quality custom socks are one of the best gifts you can give to anyone. Custom socks add a unique style to any outfit.
Make it special by adding some funky and cool pictures and it can truly make anyone smile. So, do you want to show someone you love on your feet? CanvasChamp is here for you. You will find a wide range of printed custom socks India for various events on our site. Get one for yourself now!
Why Choose Custom Printed Socks from CanvasChamp?
Amazing gift for children on their birthdays
Best anniversary gifts for couples
Adds more colours to simple outfits
Crazy gift for your friends on their special day
Can be customized as a promotional thing for an event
An amazing and unique gift for any other occasion
Get Personalised Printed Socks for Your Near and Dear One's
For Father

For Brother

For Grandfather

For Husband

For Boyfriend

For Groomsmen

For Groom

For Couple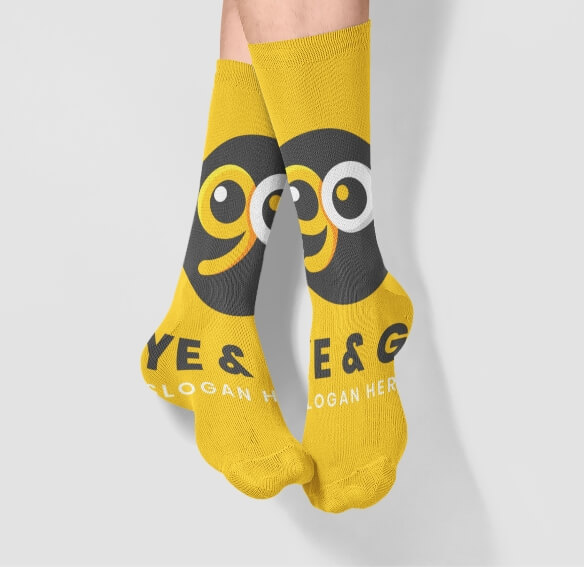 Custom Socks for Business
Pair of cheap custom socks with your company's logo and tagline on it is a perfect way to spruce up your employee's wardrobe. It can also be used in various promotional events.
Get a wide range of custom promotional socks in India on CanvasChamp. So, are you ready to spread your magic among your clients and customers? Get some custom corporate socks now!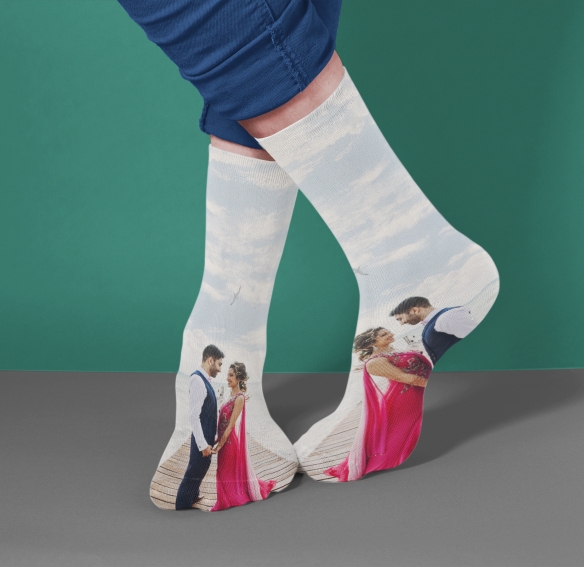 Custom Socks for Wedding
Add a personalised touch to your fabulous day with wedding socks designed to include names, wedding roles, some designed images, or the date depending on the design.
Such personalised wedding socks can be a great groomsmen gift too. So do not forget to include these socks in their hamper. Custom socks can also be considered for lovely couples. So, if you are invited to a wedding, you can choose this as your gift along with a beautiful gift hamper.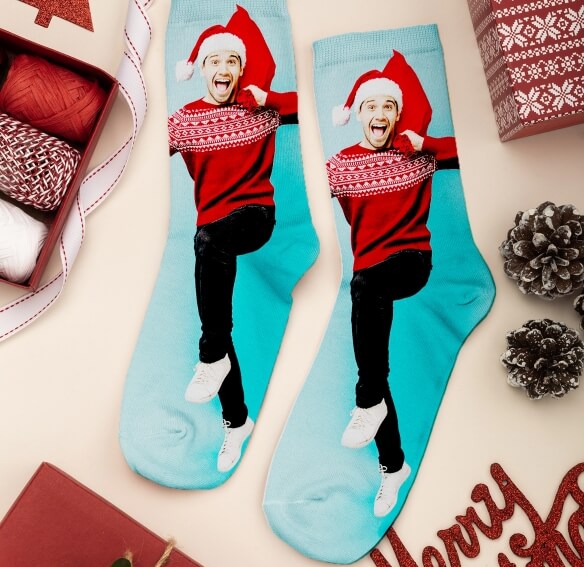 Custom Socks for Christmas
If you are looking forward to hosting a small get together or a party this Christmas, nothing can be better than custom printed socks. Even if you are not planning to have a party, gift something special to your kids in these custom socks.
Christmas is all about a Christmas stocking; therefore, you can get yourself custom printed socks this Christmas. Get them now before it is too late!!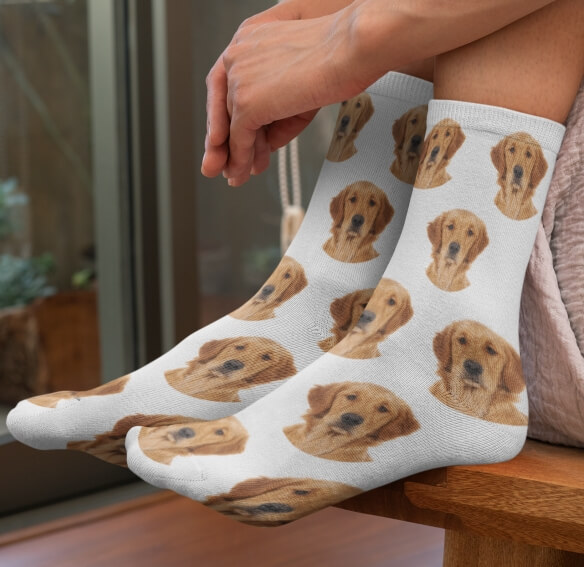 Custom Socks with Pet Face
Pets are the best thing you can ever have. If you are a pet lover, we have something for you. Get your cat or dog's picture printed on custom socks and show the world how much you love them.
If your friend or a family member has recently got a pet, you can gift them some customised socks with photos of their pet. You can find all these kinds of socks like Canvas Champ, so get one for yourself without further ado.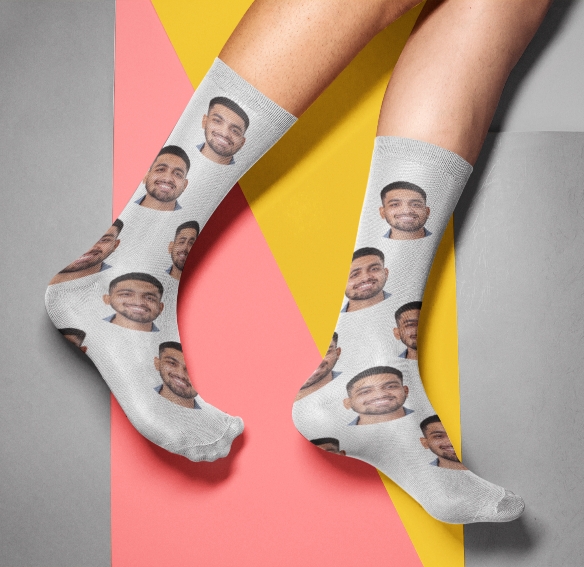 Custom Socks with Face
If you are planning a pair of customized printed for someone special like your parents or your kids, you can get them custom socks with their faces on them. Kids would be happy to see themselves in their socks. They will not stop showing off their socks to their friends.
You can check out CanvasChamp for the best and most unique designs for your loved ones for custom printed socks. Get custom socks made with extra love and care only for you.
FAQS ON CUSTOM MADE SOCKS
How to design custom socks?
You can visit our site and go to the design section. You can choose everything you want to be there on the socks.
What is the fabric of custom socks?
You get finest quality Polly-cotton athletic socks at CanvasChamp.
Where to get custom socks made?
CanvasChamp supplies a wide range of high quality and cheap custom socks for various events. You can easily customise your socks from the site