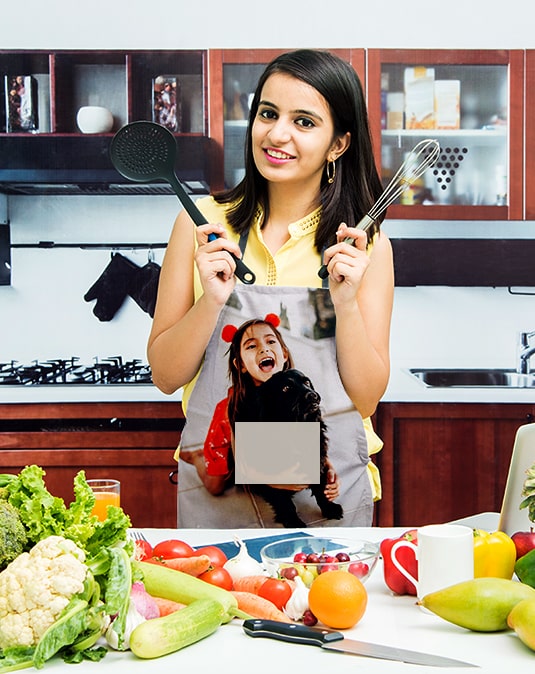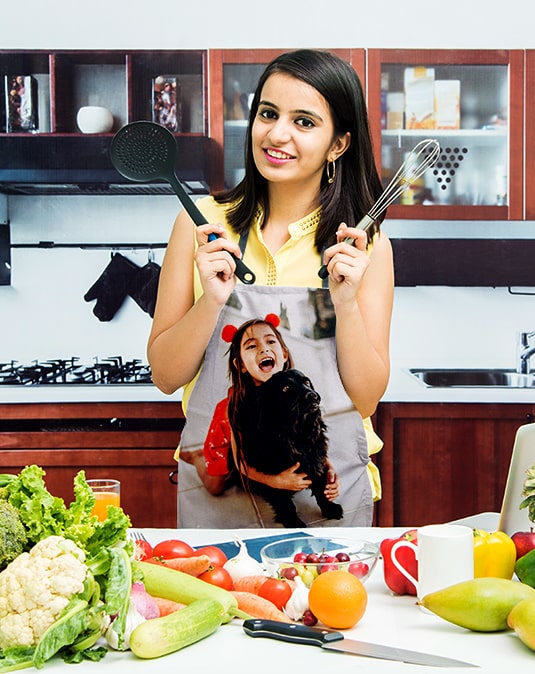 Design Your Custom Printed Apron in Minutes
Have you at any point wanted an apron that you could actually like for its design? Because the market is full of ready-made aprons, but the design never seems right! We bring you an opportunity to design your very own custom apron online!
You can now buy personalised photo apron online for him and her with your chosen designs! All you need is an image, logo or text of your choice, and you can create custom printed apron for yourself and loved ones in minutes!
Become More Personal by Gifting Custom Aprons
Personalised Kitchen aprons for men and women can now be designed online and gifted to all those cooking loving people you have in your life. Make your loved ones feel like a star chef by giving them a custom printed apron with their name dazzling in the front!
You can even create custom aprons for kids since they are always around the parent working in the kitchen to feel helpful! CanvasChamp can help you get closer to your loved ones by helping you print your creativity in personalised photo apron online.