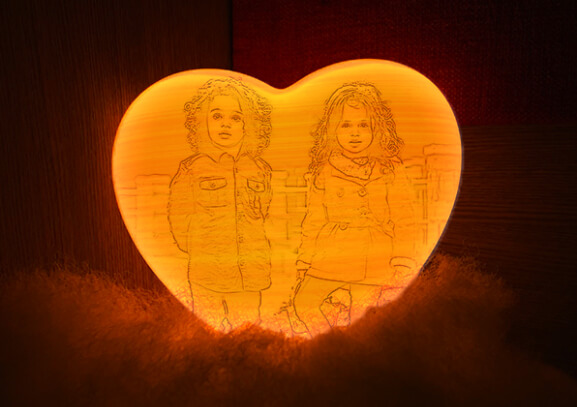 Customized Heart-Shaped Moon Lamp for a Unique Decor
If you have been bored of all the usual gifting options, then we bring you a replica of the moon as a lamp with a photo of your beloved on it! CanvasChamp has acquired one of the most advanced 3D printing technologies that can print the same moon as per the ISRO moon recordings.
We use eco-friendly materials to create the moon's real appearance in our heart-shaped lamp to give a vivid photo experience. Moon has been a divine symbol of love for ages. So why not use it to bring you luck, happiness and affection the right way? A simple touch on top of the lamp can change the lamp's colour into 16 different variations making it a must-have for the bedroom.
Not only will it add warmth in the atmosphere of your home, but its wooden stand will make the lamp an excellent decor item that will be easy to notice.