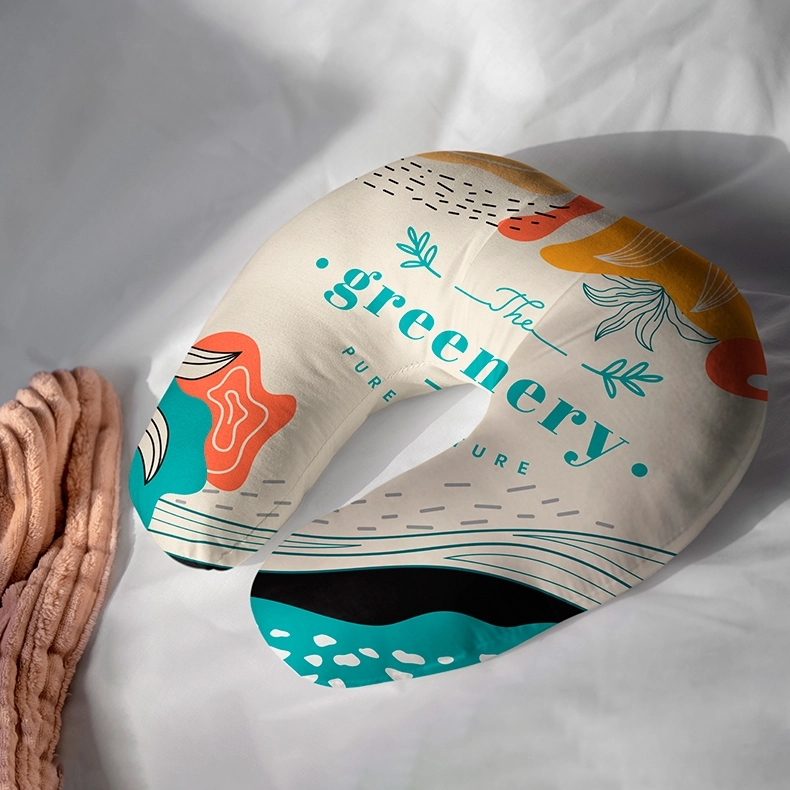 Custom Travel Pillow That Transforms Your Journey
Experience the fusion of comfort, style, and personalisation with the CanvasChamp Custom Travel Pillow. This top-tier travel neck pillow is your go-to for luxurious support, crafted from premium materials to ensure maximum comfort. In addition, with our innovative Sublimation Printing technology, you can print cherished photos or logos, making this travel pillow a one-of-a-kind.
Whether journeying by train, driving cross-country, or jet-setting around the globe, this travel sleeping pillow is your perfect companion, providing essential neck support for all your adventures.
Know More About Travel Pillow
Unearth the wonders of convenient travel as we delve deeper into the world of travel neck pillows. From cosy train journeys to peaceful car travels, understand the unique characteristics that make these the best neck support travel pillows available today.
Cost: Custom Travel Pillows at the Best Price
Looking for quality without breaking the bank? At CanvasChamp, we make that dream a reality. Experience the unparalleled comfort of our custom neck support travel pillow, crafted meticulously without compromising quality. The best part? We offer these pieces of luxury at the most affordable prices. So all your journeys, be it by train or car, can be filled with the restful slumber you deserve, thanks to our best-in-class travel neck pillows.
Material: Explore the Polyester Plush of Our Travel Pillows
CanvasChamp's custom travel pillows are synonymous with luxury and resilience, thanks to the high-quality Polyester fabric used. This material gives our travel neck pillows a plush feel, ensuring long-lasting durability. It's an experience of comfort you can touch and feel, making every train journey or car travel incredibly relaxing. Embrace the softness of our travel pillow for the train and discover the comfort that lasts.
Shipping: Discover Our Express Shipping Options
Reliable and speedy delivery is a cornerstone of the CanvasChamp experience. So rest easy knowing your custom neck pillow for car travel will be safely and promptly delivered, ready for your next journey.
Our shipping timeframe is divided into three distinct categories:
Priority shipping – Delivery in 3 to 5 business days*
Express shipping – Delivery in 5 to 6 business days*
Standard shipping – Delivery in 6 to 8 business days*
Sizes: Custom Travel Pillows for All
At CanvasChamp, we believe comfort should be universal, and our custom travel pillows are a testament to that. Available in various sizes to suit everyone – Kids Small for your little adventurers, Adult Medium for the regular traveller, and Adult Large for those who crave extra cosiness. Our travel sleeping pillows ensure everyone gets their share of comfort, making train rides, car travels, and flights a breeze.
Wholesale: B2B Opportunities with Custom Travel Pillows
Take your business to new heights with CanvasChamp's exciting B2B wholesale opportunities. Our custom travel pillows, crafted for ultimate comfort and durability, make a fantastic addition to any retail collection. With our collaborative wholesale programme, you can expand your product offerings and provide your customers with the luxury of a personalised travel experience. So let's work together and bring the joy of a comfortable journey to travellers everywhere.
Design tool: Personalise Your Travel Pillow, Your Style
Turn your vision into reality with CanvasChamp's user-friendly design tool. Customise your travel sleeping pillow and bring a personal touch to every journey. Here's how you can customise your travel neck pillow at CanvasChamp,
Visit our design tool
Choose the size
Upload your desired photo
Preview your design
Pay and wait for delivery
Steps to Customise Travel Pillows
At CanvasChamp, we're all about personalising comfort. So here's how you can customise a travel pillow that matches your style and enhances your travel experiences:
Select the Size

We offer three sizes - Kids Small, Adult Medium, and Adult Large. Choose the one that fits you best.

Upload the Photo

Add a personal touch by selecting and uploading a photo from your device. It can be a picture from your travels, a family photo, or even a pet photo.

Add the Clipart & Text

Infuse more personality by adding clipart or text to your travel sleeping pillow. It could be a meaningful quote, a funny saying, or a favourite icon.

Make Payment and Checkout

Once you're happy with your design, make the payment, and we'll start preparing your personalised travel pillow. So sit back, relax, and wait for your unique comfort.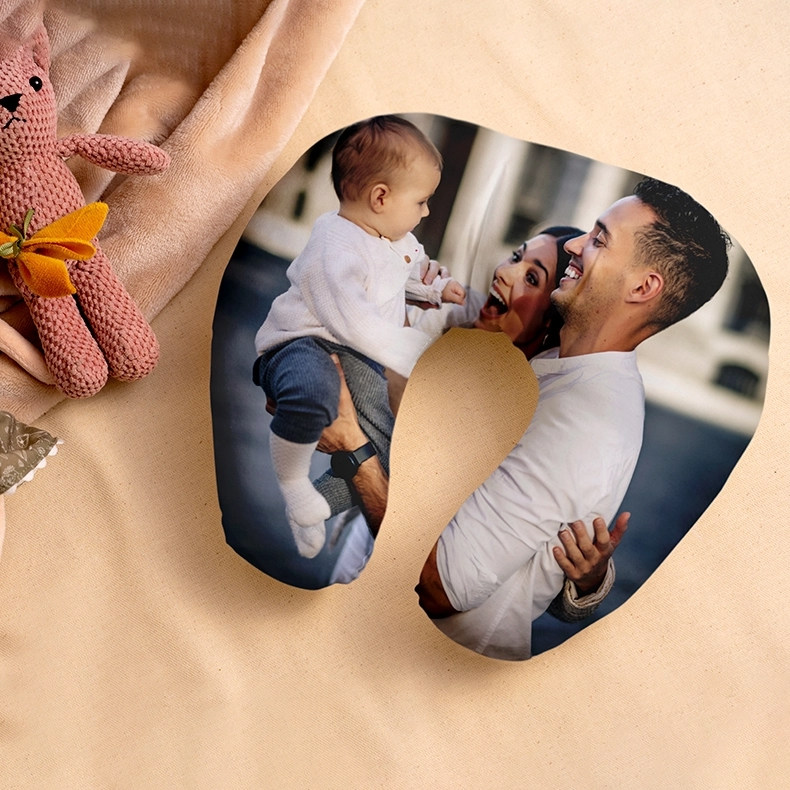 Unique Design Ideas for Custom Travel Pillows
Unleash your creative potential with CanvasChamp's custom travel pillows. The joy of designing your own travel pillow is an exciting process that allows you to make a travel accessory genuinely personal. Here are five unique design ideas to inspire you:
Travel Memories:
Print your favourite travel photos on your travel pillow, turning your pillow into a nostalgia-filled comfort item.
Inspiring Quotes:
Personalise the travel neck pillow with an uplifting quote or mantra to bring positivity to your journey.
Cartoon Characters:
For kids' neck pillows for car travel, include their favourite cartoon character to make travel fun.
Map Prints:
Showcase your love for travel with a world map or a specific city's map print on a travel pillow.
Family and Pets:
Keep your loved ones close by printing a family picture or a photo of your pet on your neck support travel pillow.
FAQ For Custom Neck Pillows
What is a Travel Pillow?
Where to buy a custom Travel Pillow in India?
How much is a Travel Pillow?
How to make a custom Travel Pillow?
Why Buy Custom Neck Pillows from CanvasChamp?
Ship within 24 Hours

Buy Now, Pay Later

Best Quality Assured

Custom Design Options