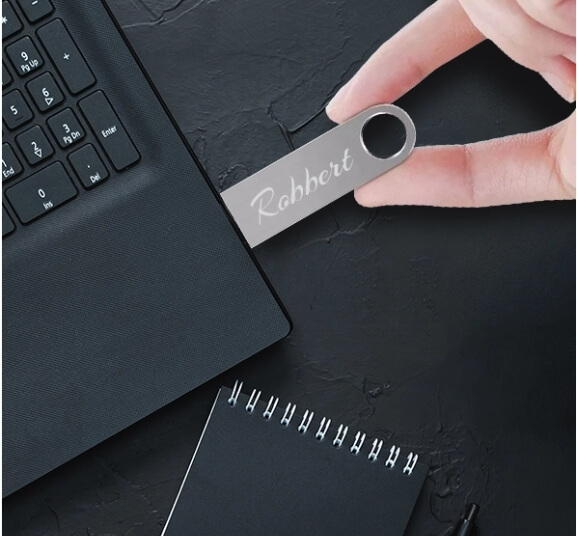 Custom Pen Drives Specifications
Check out what we have to offer!
Visiting Card Pendrive
Material: Plastic
Printing Technology: UV Print on Pen drive
Print Side: Front & Back Printing
Storage: 4GB, 8GB, 16 GB
Height: 2.28"
Width: 3.50"
Data Traveller Pen Drive
Material: Steel
Printing Technology: Laser Engraving
Print Side: Front & Back Printing
Storage: 16GB, 32GB & 64 GB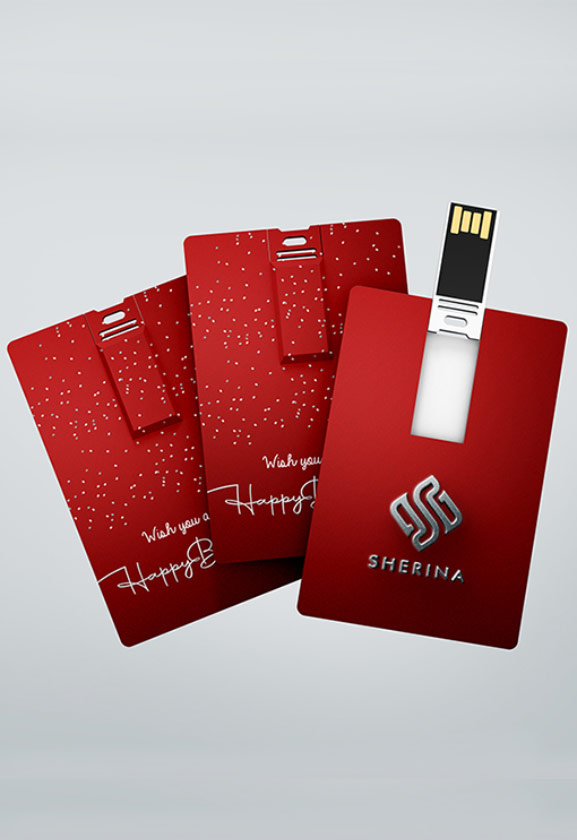 Personalised Pen Drives Designed To Make A Chic Statement!
Custom pen drives - A worthy gift your friends, family, colleagues, and relatives
If you are techno-savvy or know someone who just loves a gadget, get it for yourself or give it an engraved pen drive now! A custom pen drive is the best alternative when looking for useful Diwali gift options for your employees.
And, when planning the next promotional gift to attract more business clients, just engrave your brand's logo, name, or product name on pen drives. Your clients will not only love the gift but will also spread word of mouth about your brand.
Visiting Card Pendrive
Want a small, handy, yet beautiful thing to express your solicitude? Use CanvasChamp's design tool and upload, crop, and print your loved ones' photos on both sides of the card pen drive. That's all; we will wrap the photo visiting card style pen drive in a safe plastic protective case and deliver it to your preferred location.
Data Traveller Pen Drive – Your Data, Your Style
Presenting the CanvasChamp Custom Data Traveller Pen Drive - an absolute blend of style and substance. Our pocket-fit custom metal pen drive, crafted with meticulous precision, is available in storage capacities ranging from a handy 4GB to a massive 64GB. Whether it's crucial work files, beautiful family moments, or your favourite Bollywood tracks, this pen drive offers the space you need.
But here's what sets our pen drive apart - the unique personalisation it offers. Ever fancied your name, a special quote, or an artistic design engraved onto your pen drive? CanvasChamp brings this dream to reality. With our advanced laser engraving technology, we'll inscribe your chosen design on the pen drive, transforming it into a statement of your personality.
What's more, this custom pen drive makes for an ideal gift or promotional item. Planning to give it a personal touch? Engrave a special message or the recipient's name and watch this pen drive turn into a memorable keepsake.
Are you ready to express your style with every byte of data? Step up your tech game with our Custom Data Traveller Pen Drive - a digital canvas for your creativity and a reliable partner for your data. Let's get started on crafting your own unique masterpiece today!