Celebrate this Diwali with CanvasChamp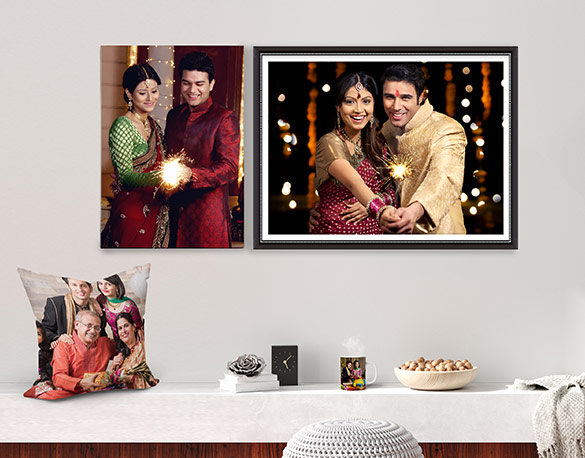 Print the Festive Spirit With CanvasChamp
The festival of lights is one of the most decadent occasions in Indian culture. The festival is especially known for the immense amount of emphasis that it places on decoration. The beautiful arrangement of oil lamps that light the way into houses and the elaborate spreads of embroidery and jewelry that line prayer rooms are a precedent to this fact. Time and again, the festivities during Diwali get more grand and elaborate. At Canvas Champ, we offer you a chance to add a whole new dimension to your Diwali festivities.
Rather than merely being a chance to burst firecrackers, Diwali is a festival that celebrates the spirit of home and family. An important element of the festive spirit of Diwali is that of the cleansing of one's home as an act of humility and respect. At Canvas prints, we offer you the chance to not only decorate your home, but to transform it completely this festive season. Our wide range of products can help you convert your home into your temple, by paying respect to the true sanctity of one's abode. Moreover, our Diwali gift range is specially designed for you to strengthen the bonds between your family and friends by sharing the wonderful memories of this occasion with each other.
Print your Respect for Home and Family this Festive Season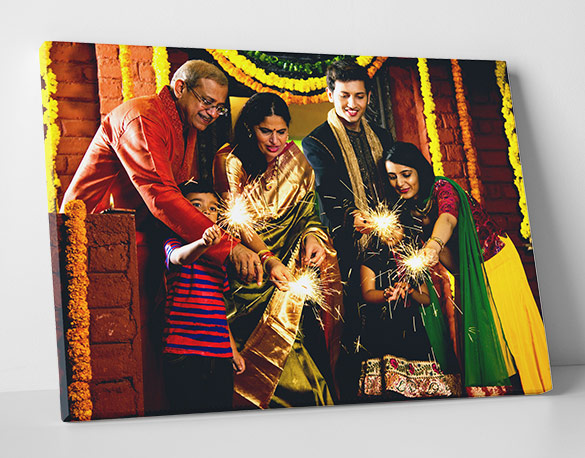 Our wide array of Diwali special offers and Diwali special gifts will have you captivated with the numerous ways in which you can utilize them to enhance your home. Diwali offers 2016 at Canvas Champ include specially crafted canvas print designs, along with unbelievable discount offers on select patterns and prints.
Have you ever felt that decorations take up too much time but do not add that extra bit of value to your home that you are looking for? Our wide range of specially designed Diwali Canvas Prints is the solution that has been eluding you. Complete with Diwali-centric designs, such as lamp arrays and entire decorative spreads, you now have the chance to paint your walls with the Diwali spirit.
At Canvas Champ, we understand the importance of spreading the Diwali spirit amongst family members and friends. We offer you the chance to avail large discounts on photo mosaics and photo collage ranges, through which you can create an entire diaspora of your Diwali memories. You can now immortalize your Diwali memories and enthrall your loved ones by sharing customized photo mosaics and photo collages with them.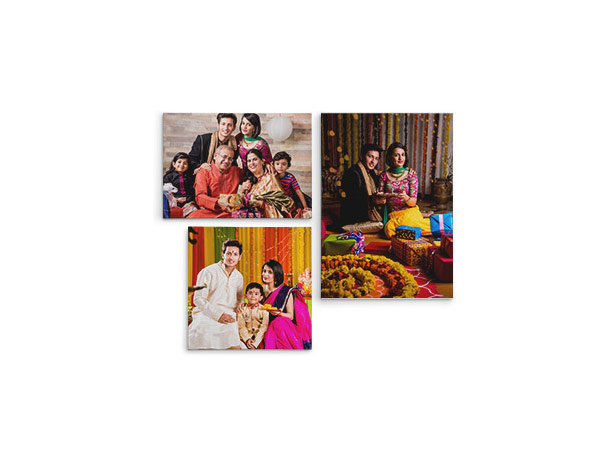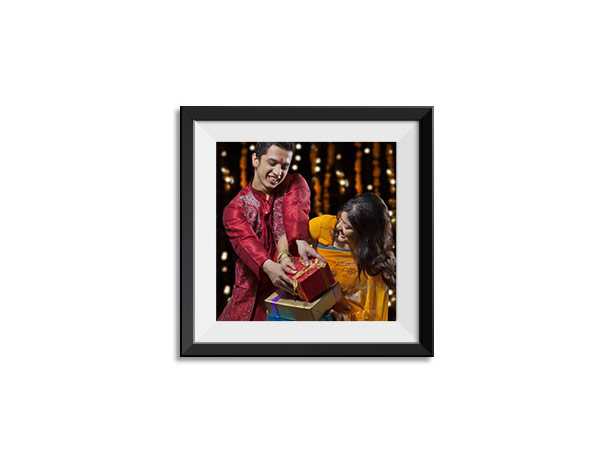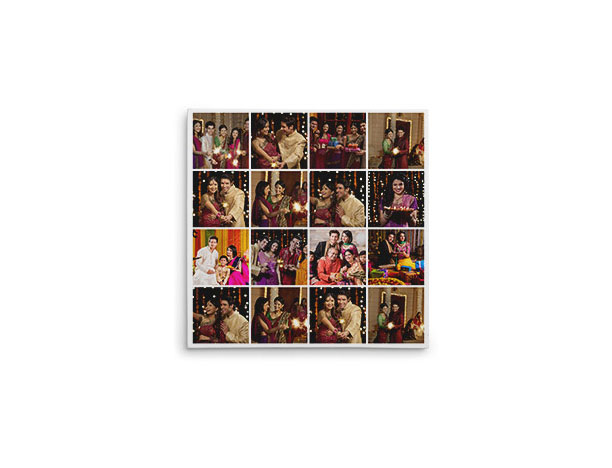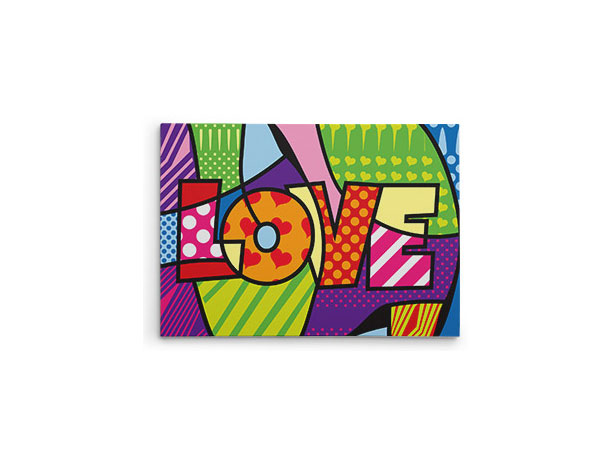 Easy Way to Order
Create Your Photo Mosaics Canvas Prints in 4 easy steps
Choose Size

from any size, framing option, that suits your style.

Choose layout

Select your preffered

Upload

Any image from any location or device

Checkout

Pay in a breeze,and await the pictures at ease.
Terms and Conditions for Getting the Free Canvas Prints
He/She has to add the size 8X8 to the cart only after making the cart value at least Rs1500.
He/She has to apply a coupon code on the cart value to get the 8X8 free canvas prints.
The price of 8X8 ( Rs165 ) will be deducted after applying the coupon code.