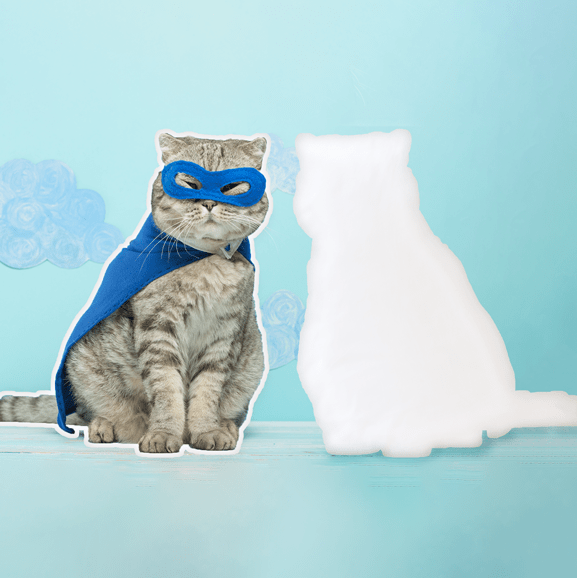 The single side print would have the pet print on front side of the pillow and while solid color on the back side. The double sided print would give you multiple options to choose from:
You can have the pet print on both sides of the pillow. You only need to upload one image and it will be mirrored on both sides of the pillow.
You can have the pet print on one side and choose from one of the solid color options we offer. You can also choose to write your choice of text on this side.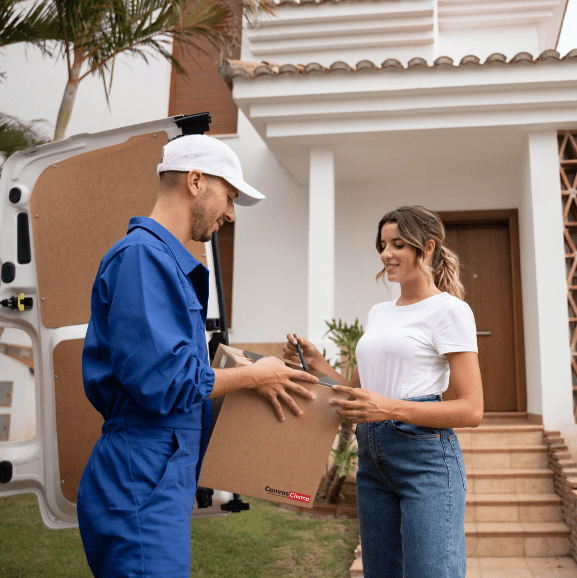 Get Best Shipping Facilities
We have teamed up with the top shipping firms to ensure that your products arrive reliably at your doorway. We offer two shipping options like Priority (3-4 business days), and standard (5-7 business days). Check out our Shipping & Returns page for more information.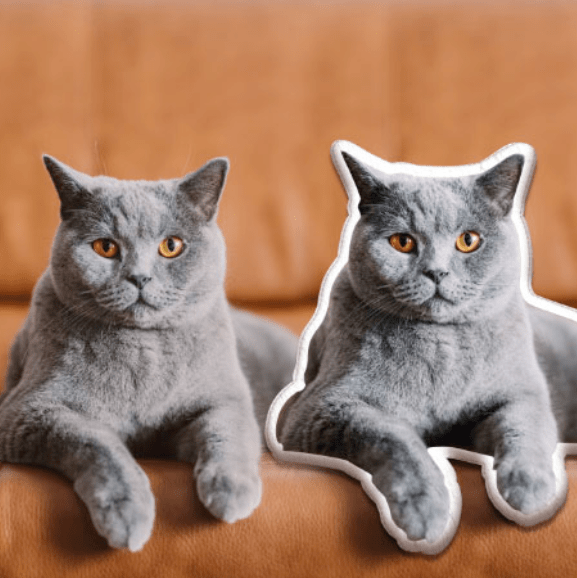 Why Should You Buy from CanvasChamp?
Whether it's a dog, a puppy, or even a cat, a personalised cushion crafted from their image is the perfect way to cherish your pet. It's the ideal adorable present for yourself or a beloved one. For any dog lover, this keepsake would make an incredibly thoughtful gift. CanvasChamp's pet pillows are handcrafted from the finest materials and are incredibly soft.
Our personalised pet photo pillows are economical, adorable, and the perfect gift for any pet and pet lover. Using a quality printer, we convert the photograph you provide us to a plain white cushion in your pet. So you can just send us a picture of your dog, and we will turn it into one-of-a-kind memory pet-shaped photo pillows that you can cuddle whenever you choose.
All of the items are up to date on our social media platforms. Check out our product reviews, which several satisfied customers and dog lovers have written. You can count on us to deliver our valued services on time and within budget. We have enlisted the help of the top professionals to create a lovable and lovely personalised pet photo cushion.
Consequently, we assure you that you will always receive the best and most reliable products available. So, if you think our services are worthwhile, tell your friends and family to visit CanvasChamp's official website and place an order.
HOW TO DESIGN YOUR PET PHOTOS ON CUSHIONS?
Select the Printing Sides

Picture Transfer on Selected Sides

Finalising the Pillow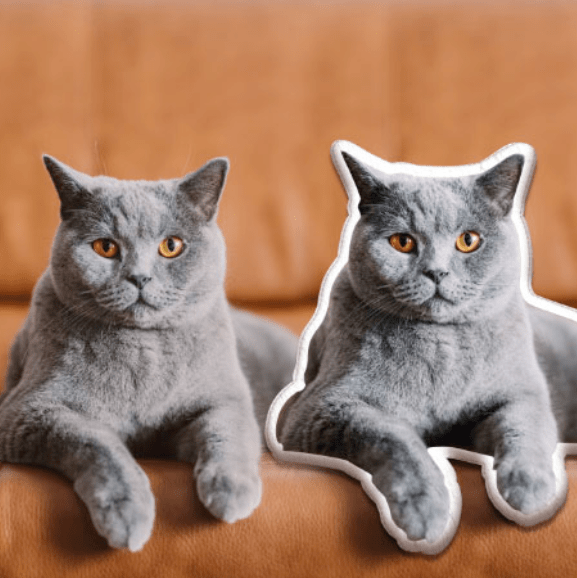 For Your Lovely Pets, Get Cozy and Trendy Pet Shaped Pillow
Some pets enjoy sleeping with their paws and heads and curling up on a pillow. It provides a comfortable environment for your pet while also complementing your home's decor.
A personalised pet shaped pillow is a lovely way to let guests know you have a cute dog. You can also imprint your pet's name on the cushion's corners. Additionally, one can have custom dog pillows manufactured in a variety of colours and patterns.
These custom pillows are bright and lively, and they will easily blend into your existing decor. All you have to do is provide us with the title and image you want to be put on it, and it'll be simple to clean and preserve.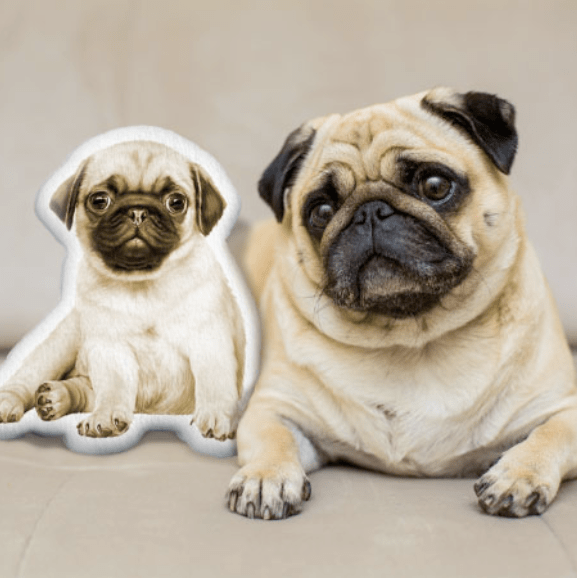 Customized Shape Cushions: A Great Way to Show Your Affection
Cushions are a decorative item that complements a lovely home. Customise and personalise a pet photo cushion to show your affection for your pets in style. These customised shape cushions make great gifts for pet lovers. It is one of the minimal budgets but high-value presents you may offer to some of your pet-obsessed friends.
You have complete control over how the product is customised. For example, by printing photographs of dogs, you may make the moments more memorable. So please create your form pillows and have them conveyed anywhere in India.