Big Deals on This Christmas
New Product Added on Christmas Day Sale
Best Seller Products For Christmas Day Sale
Christmas Day Sale on Personalized Gifts
Place Order In Less Than 5 Minutes
Yes at Canvas Champ you can customize your products in minutes
Choose Size

Choose Layout

Upload Photos

Easy Checkout
Craft your Photos into Canvas Prints
Christmas is around the corner and the preparations are in full swing. It's time to get ready to start preparing for all the fun and frolic. Christmas means different things for different people. While it would mean family time for some, it is time for a holiday for some. However, one thing that has not changed since years is the Christmas gifts! Be it Secret Santa, or those gifts under the Christmas tree or in that sock, young or old, everyone loves a little something when it's Christmas! Secret Santa is the most popular game in almost every office when it comes to this beautiful festival. Make sure you play the Secret Santa to your near and dear ones this Christmas.
Why not gift something personalized to your near and dear ones this Christmas? It is also a good idea for your dear office colleagues and friends. Unique Christmas gifts would definitely find a way to the hearts of your loved ones. It will show them that you have made an effort to gift them something thoughtfully, which is always appreciated. There are a lot of ideas for Christmas gifts online, but it is imperative that you find you the most apt gift if you are planning to gift it to your friends or loved ones.
Canvas prints make up for a good Christmas gift as they are easy to order online and would fall well into your budget. Be it a family portrait, Christmas greetings or a wonderful caption, it can be printed on a canvas and gifted to your friends on Christmas.
Here are a few ideas for Christmas gifts:
A canvas print with a season greetings
Christmas is more than a festival. A beautiful greeting, a scene from the Bible, a Santa Claus, Christmas tree, or a picture with heaps of gift packets is the kind of canvas print you could gift. A colorful picture makes up for a very visually appealing gift.
A landscape
A beautiful landscape or scenery is also a unique Christmas gift. A canvas print is a beautiful way to express your artistic bend and gift it to your loved ones.
A family portrait
A picture from a fun trip or the one where the entire family is celebrating is an ideal gift to help one remember the special days forever.
Contact Canvas Champ today to get wonderful ideas for your personalized Christmas gifts.
WE GUARANTEE YOU'LL LOVE IT
Premium Quality Photos on Canvas Print From Great Canavs Print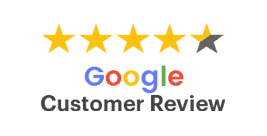 Buy With Confidence
Unbeatable customer service. Free digital proofs. Highest quality materials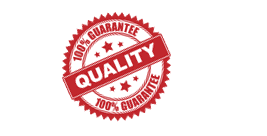 Quality Promise
WE WANT YOU TO LOVE THE PRODUCT YOU GET, NOT JUST LIKE IT. 90 Days Return Window