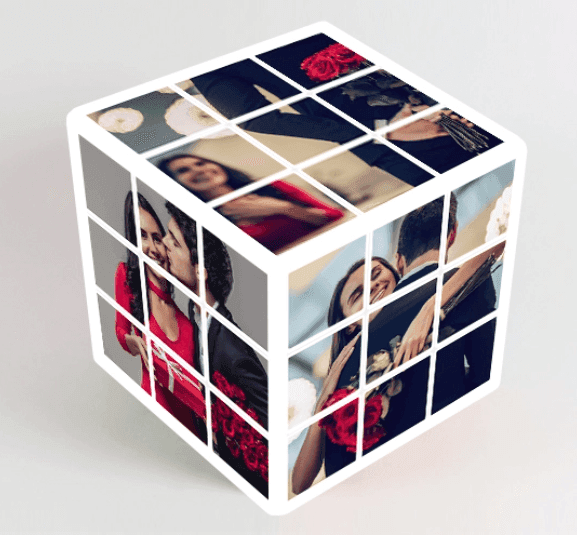 Design A Custom Rubik's Cube With Your Loved Ones' Picture
All the Rubik's Cube fans, can you solve a personalised Rubik cube puzzle?
Even a challenging puzzle can be personalised on CanvasChamp. Here you get a custom-made Rubik's cube on which you print your photo, your loved one's image, couple's pictures, or even your favourite characters. Also, you can customise all the six sides of Rubik's cube and give it the colour and design of your choice.
With a personalised Rubik's cube, you can add thrill to your game and use it as a centrepiece for your bedroom and living room. The size of this custom made Rubik's cube is handy, and so you can carry it on long drives and your next vacation as well. It also fits as a personalised photo gift that your loved ones will cherish when you give them on any special occasion.
You can customize it as a promotional Rubik's cube for your business and give them to your customers. Businesses like restaurants and cafes can keep them on the table and ensure that the visitors are engaged while the food arrives. Brands can also use a custom Rubik's Cube to give their employees on festive occasions like Diwali, promotions or even when they live the company as a token of comradeship.
On CanvasChamp, a custom-designed Rubik cube is available in two varieties - Regular and Classic, and both designs can be designed uniquely.
Looking for more customized gift options like Rubik's Cube, CanvasChamp offers thousands of personalised gift options to match your every requirement.