Printed Personalised Photo Luggage Tag
Get luggage tags personalised using photos or logos
There are times when we get confused about our luggage with someone else's. Whether it is an airport, bus stand or railway station, it so happens that someone else has the bag more significant than us, and we get confused.
For recognising, we need to open our bag and check whether it is ours or not. It also happens that someone might be in a hurry, and our bags get exchanged, causing more inconvenience. To avoid all such situations, you get beautiful Custom luggage tags printed with your name or logo on them. This will take your end moment confusion away and save your time keeping your luggage safe.
Photo Luggage Tag Specifications
Get UV printed Photo Luggage Tags
Material: Acrylic
Thickness: 2mm
Printing Technology: UV Printing
Size: 3" x 2", 3.5" x 2.5", 4" x 3" & 4.5" x 2.5" (HXW)
Hanging Hardware: 2MM Stainless Steel Cable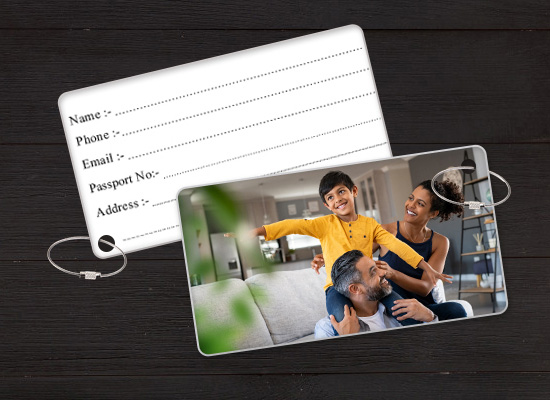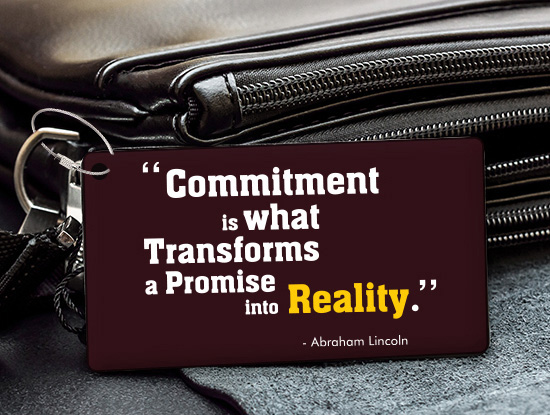 UV printed Photo Luggage Tags
Custom luggage tags: A big time saver
Whenever we are travelling, saving time is one of the most important things. A lot of our time gets wasted looking for our luggage. Now you can easily track your luggage with these printed personalised photo luggage tags. You can get the labels printed using your images, name initials or even logos of your own choice.
Make your bags look stylish, creative and vibrant with personalised luggage tags. From quite a distance, you will be able to recognise your bags without getting them wrongly exchanged or misplaced. These luggage tags look very beautiful, and with the various prints and designs, you can make them look eye-catching too.
By using these super cool customised luggage tags, you can flaunt your bags. A personal touch is added to your backpacks or handbags. Those days are gone where we used to carry boring and dull tags. Instead, get some stylish labels customised. They can also be presented to your customers or employees. The quality of these tags is impressive as they are highly durable and waterproof.