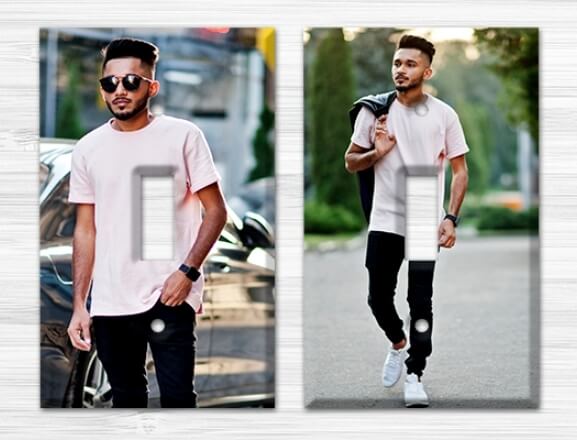 Personalised Light Switch Panel Specifications
Design your own switch plates with simple custom solutions
Material: Acrylic
Thickness: 2MM
Size: 4.5"X2.75"
Hardware: 5mm set of screws (2 Pieces)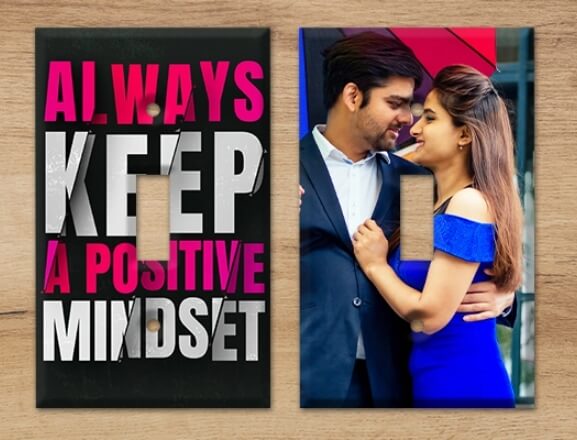 Beautifully Edged Custom Light Panels
Cover every switch panel in your house with customized designs
We try very hard to make our house look beautiful in every way possible. For doing so, we bring beautiful furniture, lampshades, curtains, paintings, artifacts, and many more. If you are looking for another unique idea, here it is. Now you can even get your switch panels customized. Isn't it great?
One of the most inexpensive and simple ways for adding an extra touch to any room of your house could be a personalized light switch panel.
The edges of the light switch panels are beautifully curved and bevelled. For every room, you can get these glossy finished acrylic switch panel covers. The panels come with proper screws so that you have just to install them.
One of the best parts of these customized switch panels is choosing the panels' design and style. According to the décor of your house, you can select the print to match it with the room décor. You can choose any photos, prints, alphabets, or names printed on the custom photo light switch panels.