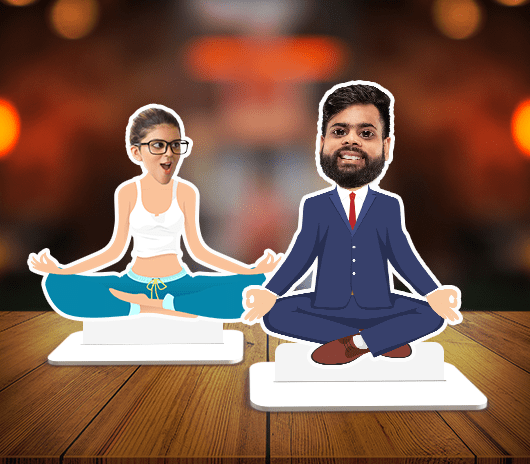 Custom Caricature Stand Specifications
Unique gift for your loved ones come in two ways
Material: White Acrylic
Thickness: 2MM
Printing Method: UV Printing
Sizes
Small (6 Inch Height or Weight and Depending on the Image Orientation)
Large (10 Inch Height or Weight and Depending on the Image Orientation)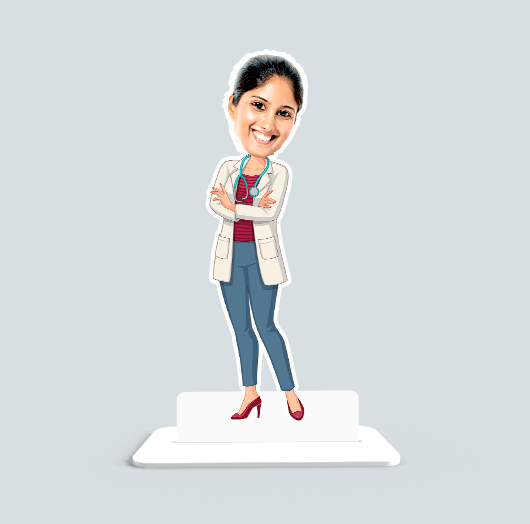 Transcend Love With Customised Caricature Photo Stand
Get caricature photo stand at affordable prices
Conveying emotions to your loved ones has become very easy these days. Customised gifts like caricature stands can turn out to be unique and a special gift for your loved ones. When the person receives a caricature, watch how their mood uplifts.
Make custom caricature photo stands as a good choice for friendship day. Get the funniest picture of your friend, or both or you or the entire group and get it printed on a caricature. You can easily reach out to people unusually and funnily.
Whether your girlfriend is angry or your friend's birthday, giving a personalised caricature would be a great idea. Your sense of humour will bring a smile and create a memorable moment for a lifetime. This would be a perfect gift for your kid as well.
You can give your child the caricature of their favourite cartoon character and keep it on display as a surprise for them. You can get a family caricature made and present them as a birthday gift.
Custom caricature photo stands to make perfect gifts for anniversaries, birthdays, graduation day, friendship day, Valentine's Day or any other day. One of the best things about caricature photo stands at CanvasChamp is that they are available at quite an affordable price. You will not have to dig a big hole in your pocket. So, sit comfortably at your home and order a caricature now.