Wall Murals for Home

Get a custom wall mural that enhances the overall look of your home. Create a soothing and memory-filled space with customizing family wall mural from CanvasChamp. Customize it online and get it delivered to your doorstep anywhere in India. So, what stops you from bringing the best piece to decorate your walls? Buy a custom photo-printed wall mural for your home today!

Wall Murals for business

Your business property should leave an impression on your visitors and give positive vibes to feel good. So, create an exotic look for your entryway and uplift the ambiance of your office with our professional wall murals. Print your logo, products, and company name differently and convert this piece of statement into decorative wall murals.
Custom Size wall murals
Small

Let your tiny piece of artwork convey your style statement. Customize small wall murals with CanvasChamp and print anything on them. Uplift every corner of your space by getting a beautiful small wall mural.

Large

Hello! Nature lover! Do you want a tropical touch to your home and office? Get oversized wall murals that are printed with many natural sceneries. Customize one for your own and flaunt your creativity.

Square

Replace your ordinary frame with an exclusive square shaped wall mural and get an exotic look for your space. Show your style and delegacy by printing the best design on these self-adhesive wall murals.

Panoramic

Get a quick burst of beautiful images with panoramic wall murals. These wall murals can transform the entire room decor. Customize them easily with Canvas Champ and install them with the peel and stick method.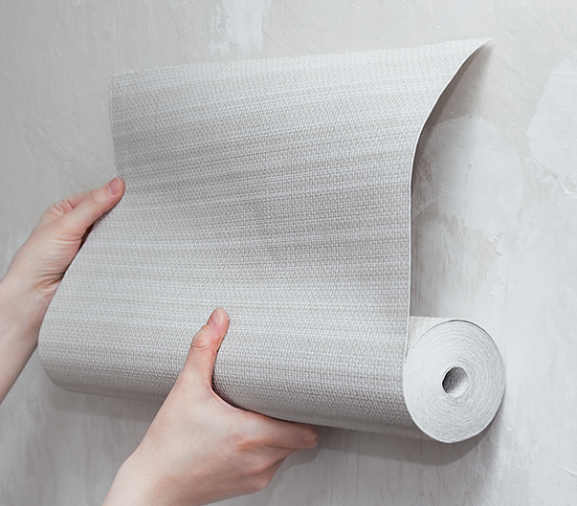 Custom Wall Murals Print and Material Specifications
Change the look of your boring, dull walls with premium quality custom made wallpapers only on CanvasChamp.
Poster Satin Paper
Wall Paste Type : Dry gum (water active)
Printing Technology : Latex print
Non-Woven Plain Wallpaper
Wall Paste Type : Self-adhesive
Printing Technology : Latex print
Texture Wallpaper
Wall Paste Type : Self-adhesive
Printing Technology : Latex print
Texture Wallpaper
Wall Paste Type : Non-adhesive
Printing Technology : Latex print
Follow These 3 Easy Steps & Your Wall Mural Is Ready
Get the Design or Upload Your Own

Pick one design from our exclusive collection and get it printed on the wall mural to upgrade your wall decor. You can also upload your pre-decided design that transforms your wall's overall look.

Select Size and Material

Pick the most suitable size for your wall murals, we have small, big, square, and panoramic sizes, but you can also insert the custom dimension as per your wall size. Also, select the perfect and high-quality material for the magnificent wall murals.

Decide on Effects and Checkout

Using our various effects and picture correcting tools, take your wall mural look to the next level. Get a preview of your design and process to checkout by entering your shipping code.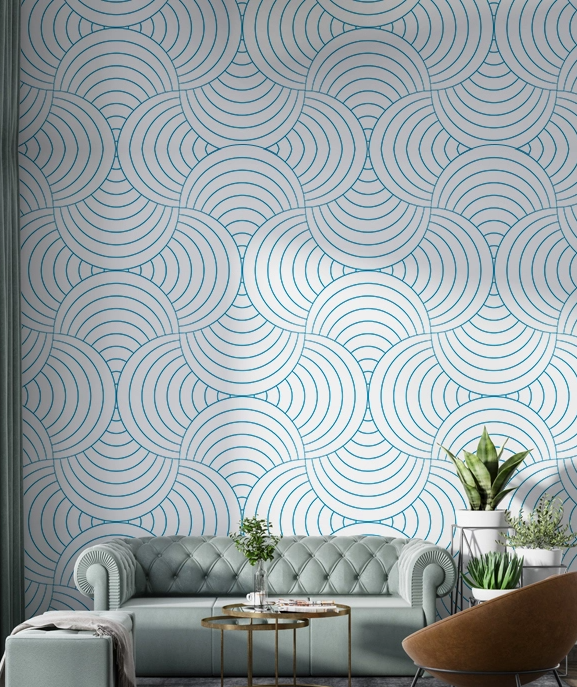 Personalised Collection of Wall Murals For Every Room
Change the way your walls look and start your day with a smile.
Picking up the perfect wall mural to give a new look room requires designing everything in detail, from what goes with your furniture to which one will perfectly fit your space. The pressure is on! And that is why we have hand-picked four different mural materials that are high in quality, and you can customise them as per your specific requirements, especially size- we can print any size for any room.
Poster Satin Paper
Poster satin paper mural is very similar to glossy paper and creates photos with excellent colour quality. It is coated with multiple layers and waterproof backing making it last for a longer time. We take special care while printing your great prints and use Latex print to deliver custom wall photos. So are you up to decorating your kid's room with storyboards of their special memories?
Non-Woven Plain Wallpaper
Non-woven plain wallpaper adds a natural vibe to enhance the decor of your room. If you are conscious about quality and want to buy something long-lasting, you will be glad to know that it is made of natural fibre and furnished with premium quality wood. To upload an idea of your favourite landscape and fuse it with pastel or natural colours to give a more soothing vibe to your room decor.
Texture Wallpaper - Self-Adhesive
CanvasChamp has set a high bar with our Latex print technology. With the technology, we can deliver quality products to our clients in time. For example, if you like to decorate your room now and then, we have textured wallpaper for you. That is - textual wallpapers that we offer are self-adhesive so that you can remove and replace the look of your room every few months.
Texture Wallpaper - Non-Adhesive
Do you know what the most challenging part of making a customised wallpaper is? Well, pick a theme that will enhance the decor of your room, blend with the furniture, and make your home look cosy, warmer. But, now you can build your custom texture wallpaper designs on a budget with long-lasting non-adhesive textual wallpaper. Every morning when you see that happy look of your family on printed wallpaper, it will make your heart fill with love.
FAQS - WALL MURAL
How To Make a Wall Mural from A Picture?
CanvasChamp's easy-to-use design tool lets you turn all your memories into custom wall murals. So come and create custom murals from photos.
How Long Do Wall Murals Last?
These custom wall murals are long-lasting and can exist for your lifetime. You just need to peel and stick these custom murals to your walls to make your blank walls look elegant.
How to create a mural wall?
Our easy-to-use design tool is ready to rescue you and create custom wall murals for your home and offices. We have wall mural painting services that will make it easy to create a mural wall.
How To Install Peel and Stick Wall Mural?
You just need to peel the paper on the back of your wall mural and stick it to your desired wall. It is easy to install peel, steel wall murals, and make your walls look more beautiful.
Where to Buy Wall Murals?
Buy custom wall murals India from CanvasChamp, and we are the best in the business to provide you with top-quality and affordable decor for your home and offices.