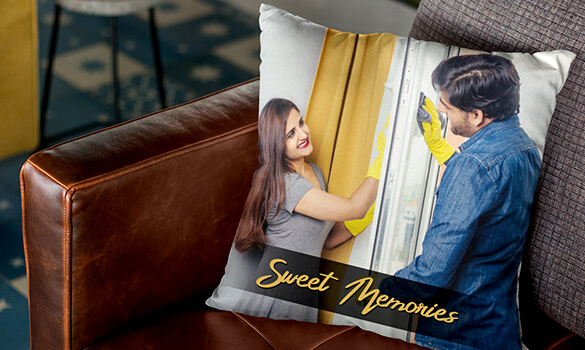 Custom Throw Pillow Covers for Decor
You may have a beautiful home decorated with the best items but with customised pillow covers, let's take your space to a different level. The soft fabric on which you can print your photos, designs and text will immediately highlight your central furniture to enhance the whole vibe of the room.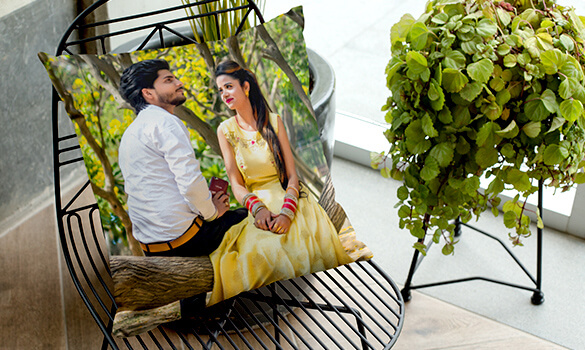 Gift Photo Pillow Cases to Your Friends
With our online editing tool, custom pillowcases will be as easy to design and gift to your friends like sharing photos through your phone! Let your friends and family get a chance to adorn their space with beautiful memories on pillowcases.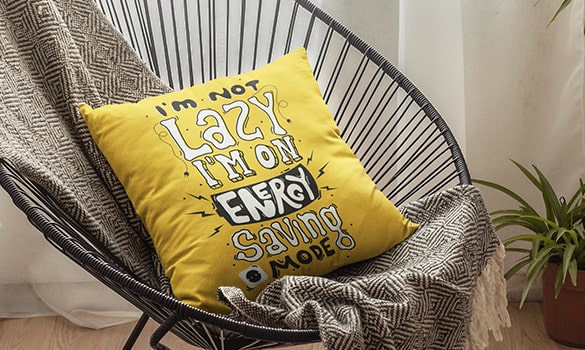 Easy to Design Custom Pillow Cases
Time spent on bed or couch just got even more comfortable with the help of tailor-made pillow covers. You can now print your favourite photos from your vacation trips, beautiful family photos, memories with friends or spouse directly on pillowcases to make your relaxing comfier.
Get to add custom captions, text, matching colours on the back of the pillow to showcase your editing skills! Custom pillow covers with us come in standard sizes with various editing options to make them beautiful just the way you want. Time to make your sofa or bed look more exotic!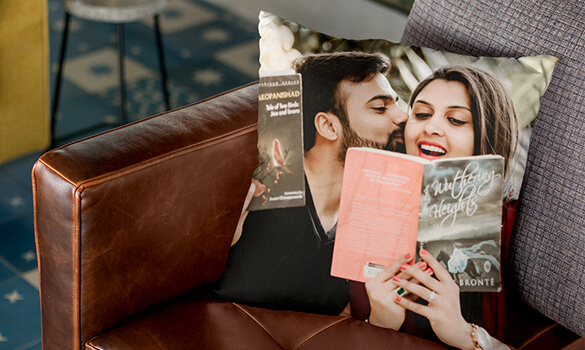 Delight All With Photos on Pillow Cases
Gifting moments just become more affordable to match your socialising skills. Personalised pillowcases will become the instant favourites of anyone in your circle if you match it with the right photos to connect with! Add beautiful captions along with pictures on pillowcases to make them more appealing.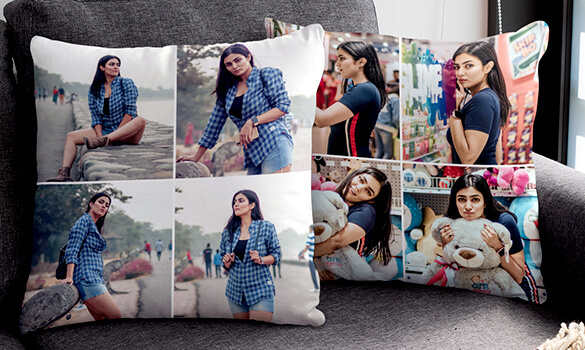 Get a Collage on Pillow Case Covers
If you can't print just one photo as you have too many good memories then print them all! With the help of collage-making feature from us, you can add up to four photos on your pillow covers!
Frequently asked questions
What are customised photo pillowcases?
Pillow covers which can be edited and designed as you want through various online customising options to give a personal touch at home to your pillows are called customised photo pillowcases.
Simply because if you already have pillows, why spend more and get completely new custom pillows? Designing instead pillow covers is a better option and a cheaper option if you already have pillows!
What materials are used to make the pillow covers?
We offer two materials to print your photo pillow covers - pure polyester and polyblend fabric. In polyester pillow cover, the fabric is made of 100% polyester while in polyblend it consists of 20% cotton and 80% polyester.
×
Once the product will be available, we will notify you via email.