Top 7 Personalised Home Decor Ideas for Diwali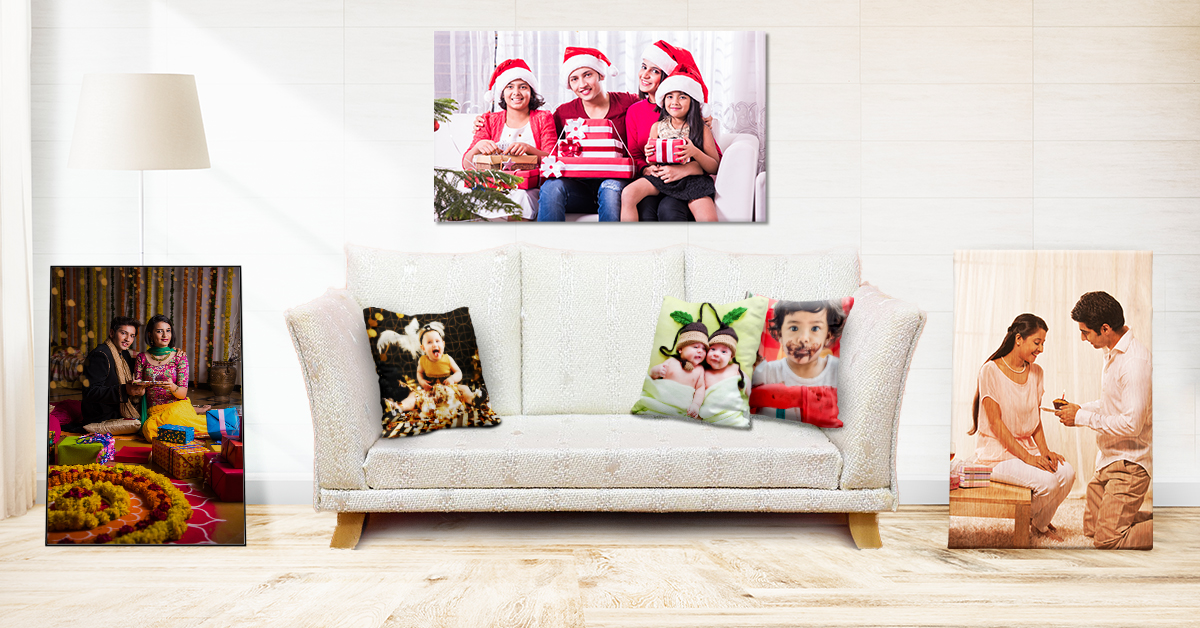 Diwali month always keeps every member of the house busy, whether it is for making some tasty snacks and sweets, or cleaning up the house or even arranging home decorations for the auspicious occasion. To make things easier, at least for the home decorations, CanvasChamp brings you seven permanent home decor ideas which you can utilise every year for Diwali. And they are all affordable!
Every occasion has an essence through which you can recognise its festivity. With Diwali, it's all about rangoli, firecrackers and traditional wear and Goddess Lakshmi puja. Printing this essence of Diwali on canvas prints can really brighten up your space and get the mood going for every member of your family.
Diwali is a religious time where Lord Rama and Sita along with Lakshmi and Ganesh, are worshipped in every household. A split canvas print showcasing all the Diwali Gods can really give a significant impact on a living room wall or an entryway hall.
Kids with sparklers are the most fun to enjoy during Diwali time. A candid photo is always uploaded with sparklers in hands during Diwali. Instead of posting those photos online on your Facebook or Instagram, how about you print them on acrylic photo blocks to keep a good remembrance of that moment with you on your desk?
Pillows can make a huge difference when it comes to home decorations. Design your very own styled-custom photo pillowcases for Diwali to give a fantastic uplift to your sofa, chairs, and even your bed.
Every family photo taken during Diwali deserves to be framed. Find your best family photo from all the years of your Diwali and get it printed on framed prints to adorn your living room with your traditional lineage.
Caricature Photo Prints
Send out gifts to your distant relatives with Diwali wishes and caricature photo prints of your family! Make amazing caricatures on photo prints with a special message blessing your favourite cousins and siblings away for Diwali to make them know that you miss them during this beautiful time of the year.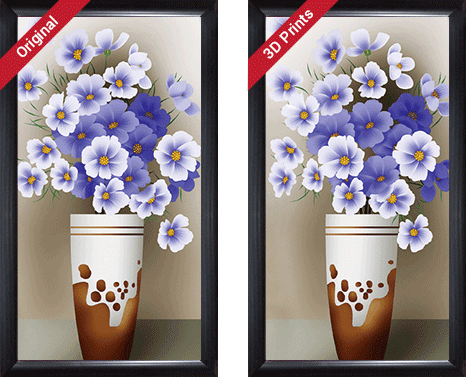 If you positively want to celebrate a Diwali with no pollution from firecrackers, then picturing them in 3D at home itself is not a bad idea. Print out Diwali diyas and firecrackers on 3D photo prints to give a unique zing to your home from the inside.
CanvasChamp can help you curate some unforgettable Diwali memories on personalised photo gifts to send across all your friends and family. Start customising your photos today on our website to send away an early Diwali gift to your loved ones before they go away on a Diwali trip.