Make Your Seating Beautiful With Photo PillowCases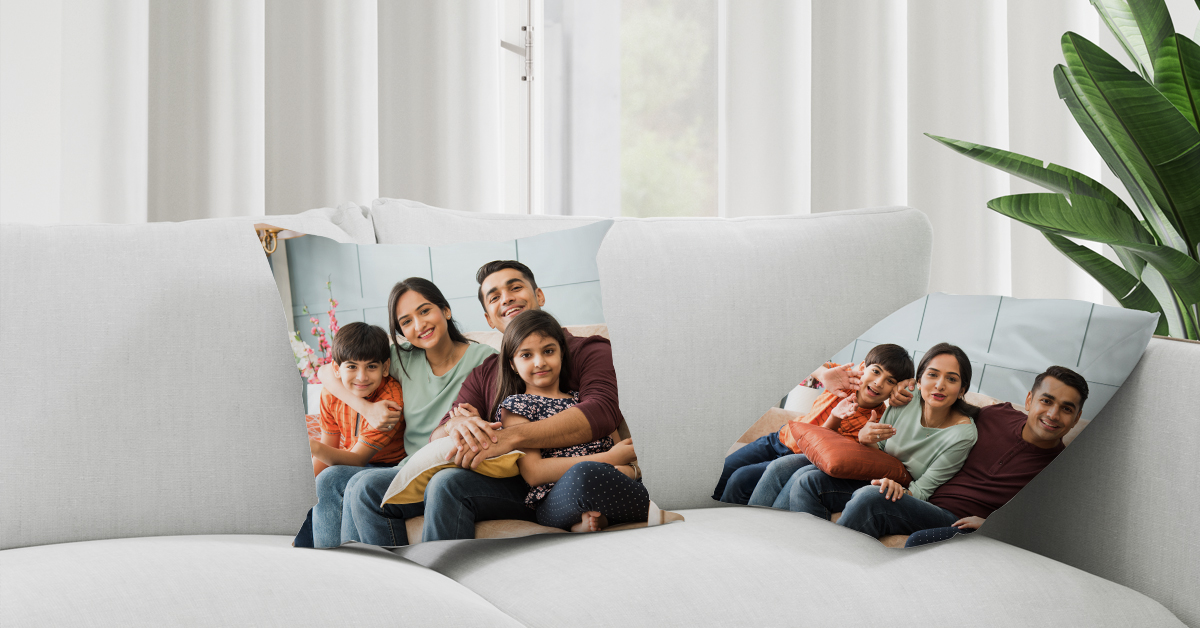 Since pillows are a part of the chilling deal, differently-styled cushion covers are even more a necessity than just artful pleasure. Thanks to photo printing readily available online, you can get your very own personalised photo pillow covers today.
From subtle to colourful ones, embroidered to plain, silk to cotton fabric, the diverse range has something for every home, every room. It doesn't matter if you have a bachelor pad or live with a family; good pillow covers are one simple and affordable accessory that can quickly help jazz up the place now and then.
Trouble With the Seating Decor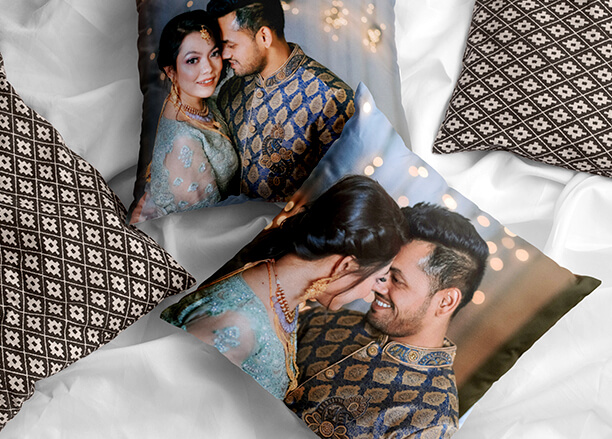 Homemakers have always faced this problem due to lack of good designs on pillow covers, especially with something that matches the overall sofa colour or even the surrounding. Custom pillowcases in India are taking on the trend because people can finally get to display the kind of designs they wanted on their sofa or bed.  
Knowing this, personalised photo pillow covers are a perfect addition to every nook and corner of your home. And thanks to online store like CanvasChamp, it became easy to change the look and feel of chairs, swings, sofa and bed quickly. 
The important thing you need to consider while designing your cushion cover collection online is their purpose and colour theme of your home. So, if you are planning to add pillows in your bedroom, which has pastel shades, then you can add vibrancy by throwing colourful pillows. 
Get on the Trends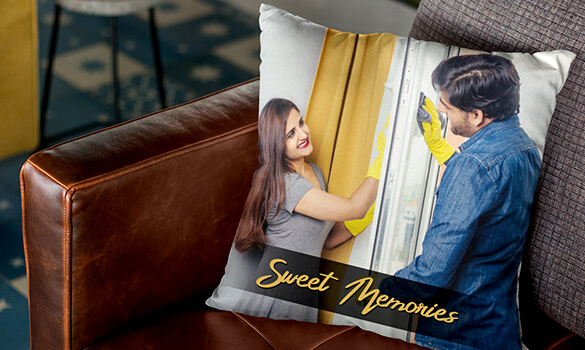 With the trend of contrast colour decor, you can even opt for two or three bold colour pillow covers and have the room lively and bright. 
Likewise, if your living room has a simple yet elegant feel, then it will be useful to add pastel colours on your custom pillowcases maybe with embroidery or printed base. 
Striped pillows covers can also be a perfect add-on if your sofa is solid coloured. You can opt for pillows in bold or light colours as per your requirement, and then opt for a casual or formal looking room. 
Don't Forget the Comfort Factor
Along with decorating your home, pillow covers can also play a comfort factor, so it is essential that you choose the colour, the number of cushions and fabric wisely. Especially when selecting pillowcases for your bedroom pillows, it is a good idea to opt for a soft material, preferably something plain or printed to help you relax your body faster. 
Embroidered ones with sequins or quilling can make an excellent choice for a living room, dining area or even a unique chair. 
While buying pillowcases for bedroom, keep in mind the fabric, size of the pillows and colour of your bedding sets. Pillows covers for a sofa will also need similar ideation.
Create Custom Photo Pillowcases with CanvasChamp
CanvasChamp can help you create your pillows so fantastic that it may look like they came straight out of interior design magazine. All you need from your end are photos with designs, people or prints that you want to get printed on the pillows. 
Customise those artwork photos on our design tool and click add to cart. In no time, you will have a beautiful look sofa set, bedroom pillows or even on your swing to make your mood awesome for the day!