8 Valentine Gift Ideas for 2020 to Win Your Partner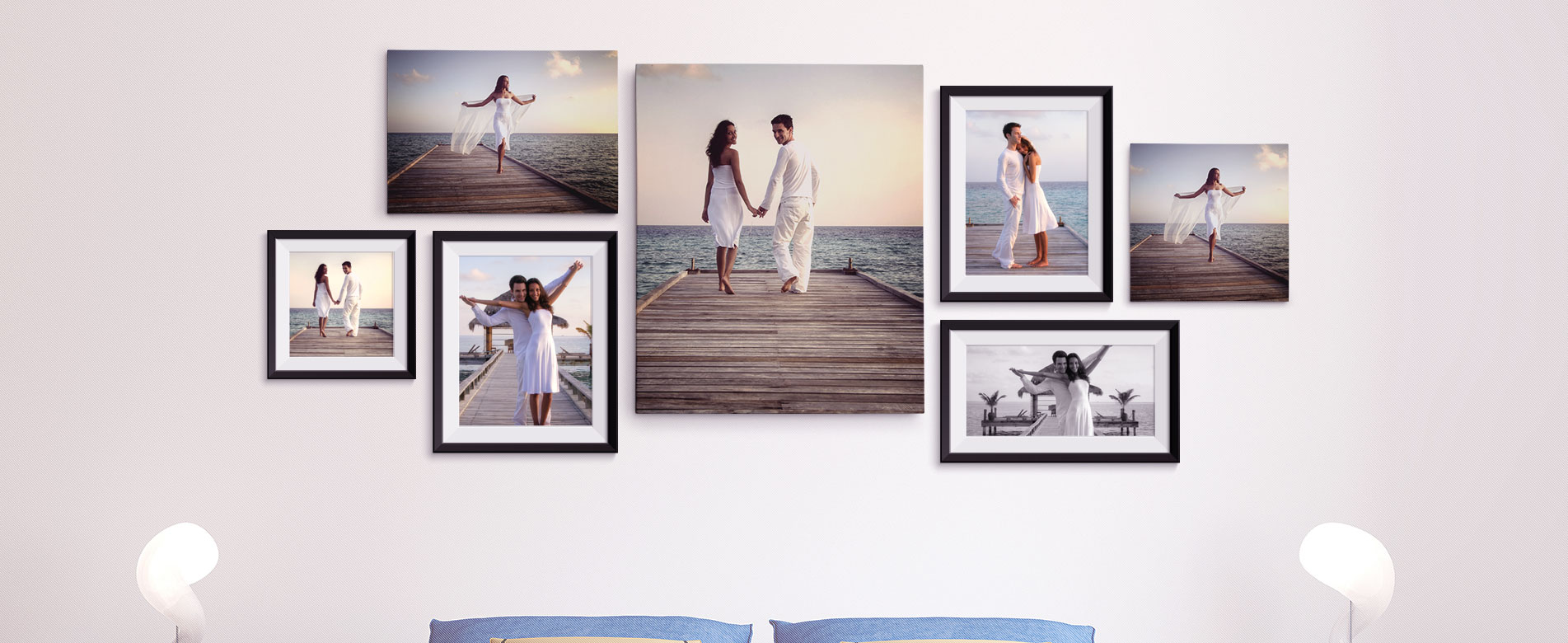 Valentine's day brings in a lovely time during the whole month wherein roses and chocolates are sent from the secret admirer, gifts are exchanged amongst the lovers, and couples fancy themselves with candle-lit dinners where they end up hogging down all the food and still manage to love each other dearly. 
Sounds funny but its true - true love has no boundaries because when you accept the other person as the way they are, that's when you realize how special you feel towards them, which is why a personalised gift is the best way to profess your love on this beautiful day! 
CanvasChamp brings you eight fantastic gifts for loving couples to surprise your beloved partner this Valentine's Day with artistic and customized photo gifts to confess your undying love for them. Find out which one do you sync the most with!
Canvas prints: Relationships are tough to handle especially if you have had strict parents. But if you have had some luck this year, get a chance to print your favourite

photo on canvas prints

and gift it to your partner for how they stuck with you through the thick and thin.


Photo blocks: Every husband would love to a photo block on their office desk perked up, showcasing a lovely photo of the couple. This Valentine's Day, surprise your husband with a perfect photo where he was the Macho and you the Damsel and get it printed on an

acrylic photo block

to showcase how much you value him as the man of your life.


Photo pillow: A red pillow with 'I love you' on it is now too plain and old-school. Create a

customizing photo pillow

instead with a quirky message or his/her favourite movie dialogues printed on the pillow to gift for the Valentine. Make it even romantic by printing appropriate clip art along with the message!


Photo coasters: Your wife is always fussy about trying to best out hosting neighborhood parties? Make her mood rock this Valentine's Day by getting her

photos printed on photo coasters

! That way not only she will become the centre of the spotlight instantly during the parties but also feel the spotlight coming from you!


Framed prints: Mini trips with bae and vacation spot selfies are something that always makes you awe in how a fantastic partner you have. Treasure these pictures by printing them on framed prints and create a gallery out of it to delight your partner this Valentine's Day.



Wall displays:

Want to tell your partner a story this canvas's Day? How about you show him/her a flashback of how far you guys have come? Gather all the pictures of how your journey began together and print them on

canvas wall displays

to create an art gallery for this Valentine's Day. Surprise your partner by showing this story and amaze them of how much you value their companionship and will cherish them in your life forever.


Photo mugs: Waking up to your favourite person is the best thing, isn't it? But what if that favourite if far away from you?? Gift them a

photo mug with your best photos printed

on them so that the first thing they do when they wake up in the morning is see the happy times with you!


Photo puzzle: Our lives as working couples have become a lot busy. Let's find a way to spend some time one weekend by solving a puzzle together?

Print your favourite couple photo on photo puzzles

and take the initiative to let your spouse or partner know that you want to spend some time with them with a box of puzzles, tea and memories!