5 Ways to Celebrate Independence With Personalised Gifts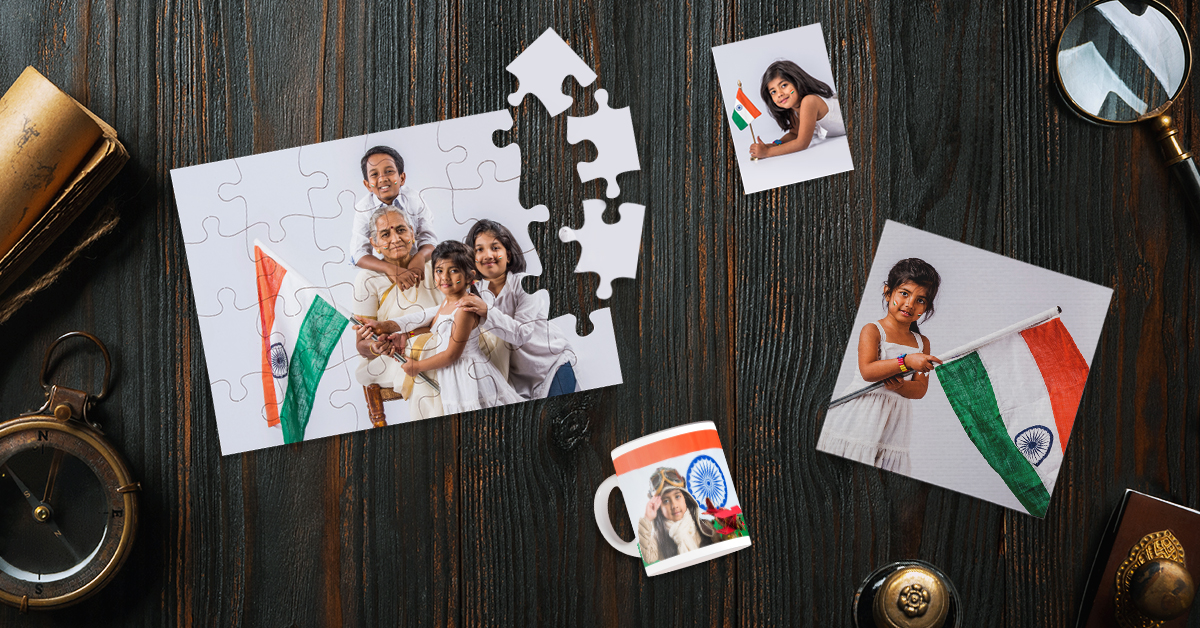 The fight for India's complete freedom began in the 1850s and went on until August 15, 1947.
India displayed intense patriotism and national unity when Mahatma Gandhi became the voice of the nation against the British rule. It was a crucial moment which brought all of India together as it had never before.
Due to this immense freedom movement, Indians to this day, feel the national pride coursing through their veins which makes the celebration of the Independence day a massive affair for us. Buy online gifts for this Independence Day to share the joy of freedom with your friends and loved ones.
Give Personalised Photo Gifts on Independence Day
An exclusive online store in India, CanvasChamp offers you a vast collection of custom photo gifts for people of all ages. 
Independence day is all about coming together for flag hoisting, flying kites and wearing the tricolour. This year, you can create a little keepsake for your guests without wracking your brains or draining your pocket.
CanvasChamp brings you five chosen products to suit the fancy of young and old alike.
With the ease of customisation and access to such a vast collection of custom gift, you are open to an array of choices. Browse through our selection of photo gifts to give to your friends, family and colleagues. 
We take pride in best prices, free home delivery and our endeavours to keep up the standards and variety. So create your first Independence Day gift with us today!