5 Unusual Personalised Gift Ideas to Make this 2019 Diwali Special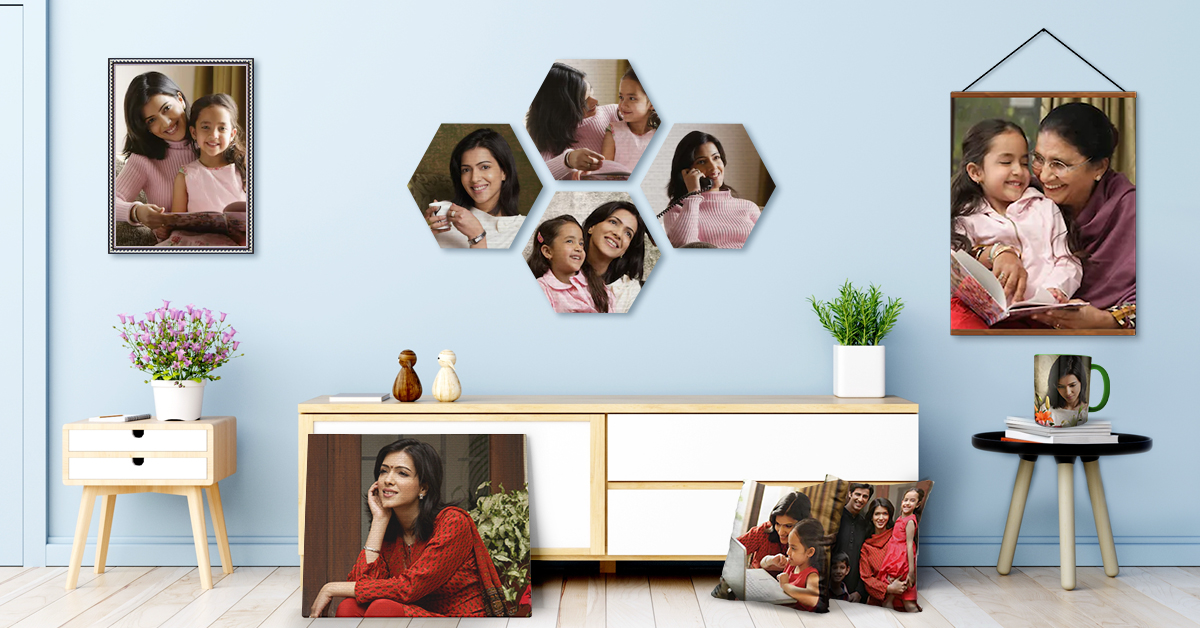 Diwali is the time when everyone around India gets together to celebrate love, happiness and spend some quality family time with their near and dear ones. Apart from hogging on delicious food and lighting up your home with noises and light series, the festival of lights is not perfect without exchanging gifts and money with your loved ones. With Diwali here in two weeks, most of you may already have started looking for useful and cultured gifts. This Diwali, why not gift something that won't be stored away in the cupboard or closet instead? The best part is these personalised gifts that are available online so that you can easily design and buy them from the comfort of your home. Today in this blog, we put together a mix of unique and unusual Diwali gift items you can select for your loved ones.
Let us start with the most apparent - Diwali decorations. Personalised Diwali decorations not only make ideal gifts but also brighten up the atmosphere in the house. Though there are many varieties of decorations available, nothing will come as close as the following items to make the festival feel right. For Diwali 2019, CanvasChamp has brought together five unusual gifts to bring home the sparkle of the festive season.

Acrylic Photo Blocks - Everyone simply loves taking photos near the festive lights of Diwali. The reason is valid too because the light shining straight on the faces give some fantastic shots worth putting up as a DP on WhatsApp or Facebook. Why not instead of keeping a DP for one time, print your photos on an acrylic photo block?? Acrylics will keep shining light over your already-lit face, and it could become a good bedside item too!
Photo Collage - Cousins got together finally! Time for loads of masti and taking funny selfies - also making tik-tok videos too! You can gift a photo collage made from all the fun you had before the Diwali comes because of the reunion! Make a canvas photo collage with funny portraits from all the cousins and give it back a united family gift!
Canvas Prints - Family portraits are the best when during Diwali time. Especially when everyone has dressed up their new ethnic wear, it just brings out all the love in the world for being blessed with a perfect little family. Such a beautiful family photo shouldn't be just posted about on Instagram or FB profile. We suggest converting it into a beautiful canvas print and decorate a wall with it!
Wall Display - The Diwali pooja time always brings out the best intentions of everyone in the family. Even the naughty ones who always cause a ruckus will stay obediently religious and enjoy the arti time with the family. Take some fantastic snapshots to make it look like a beautiful arti time and transfer them into a series of canvas wall displays that will go well in the puja room!
Photo Pillows - Making rangoli and lighting up Diyas and jyots in the house makes the home look merely beautiful with positivity and warmth. Women of the house can get candid shots while lighting up diyas because, with the glow from the flame, it would give a fantastic throw of light on the face while taking a picture. Moms deserve this beautiful photo and that too gifted as a photo pillow for this festival! See how her face will light up when you show her how artistically you view your mother!

Diwali is all about happiness, and in gifting, a person can enhance that happiness even more. These were a few of the useful gifts that you might need while for your known people. Out of all the online gift stores, CanvasChamp is one that shines ahead with their broad range of gift products.