5 Classic Ways to Photo Bookmarks Your Favourites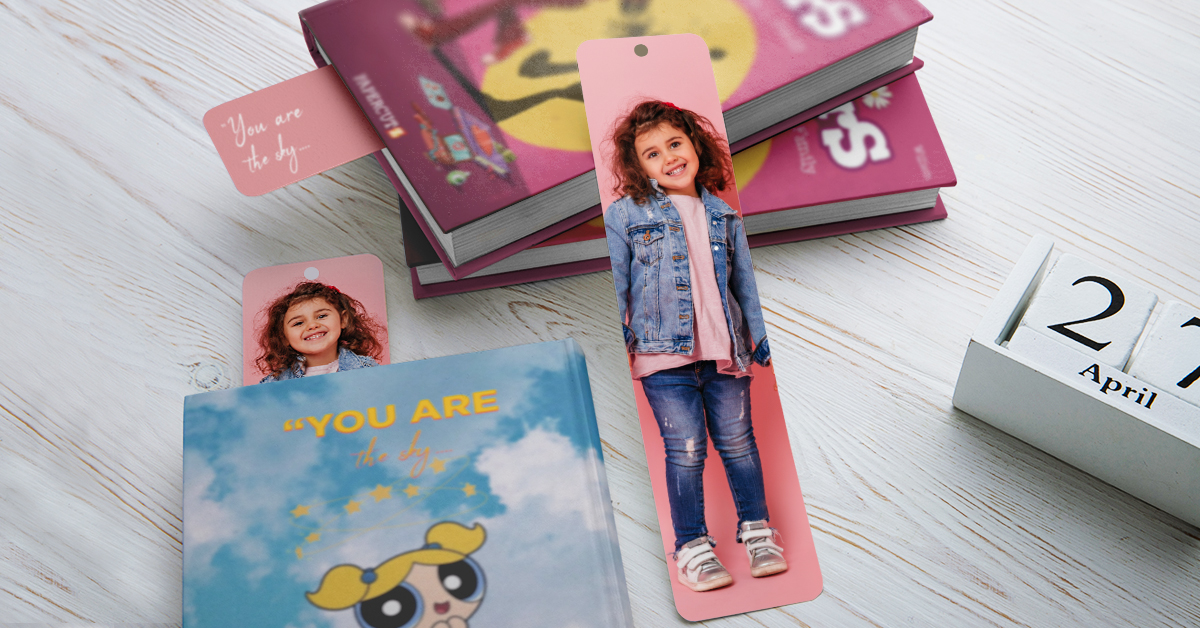 Books are one of the best gifts one could ever give to someone. For some, it holds a parallel world they fantasise about to get away from their mundane life. For others, it's just a way to implement things from it in their life. And for the crazy avid readers, it's a little bit of everything.
But don't you think your best companion (books) deserves a best friend too when you aren't with them? They do! Perfect custom photo bookmarks compliment the book like none other.
Reading is a habit that takes quite a long time to develop. Even if you haven't been an avid reader but looking to start developing that bedtime reading routine, personalised bookmarks are how to get back to your book faster. It could be one of the best ways to get better at reading. 
CanvasChamp brings you a special design tool that lets you customise such bookmarks. And below are some ideas which can help:
Ideas for attractive photo bookmarks:
One of the coolest bookmark ideas is to have pictures on bookmarks. Your favourite photographs designed in three or four columns in that small bookmark will give the most aesthetic vibes.
You can even craft the customised photo bookmarks as you wish. For instance, having threads of different colours at one end of it gives it an old-school vibe.
Well, one of the most creative bookmark ideas would be to have pictures of yourself or your loved ones posing funny. Cutting the silhouette appropriately and gluing colourful threads at the end of those photographs will surely give you a ton of smiles.
Adding your favourite quirky or inspirational quote to an intense photograph will only beautify it. You can design these types of personalised photo bookmarks on the website's design tool. You can add your chosen lines, and we will design it in the most beautiful way ever.
We are sure you cannot wait to have all these different types of customised photo bookmarks for yourself. But, rather than having all of it for yours, they would be great as a gift too. Especially if you are someone who loves showing gestures through such trivial gifts.
These customised photo bookmarks would be perfect -
For children:
We all know how hard it is to make children study. Adding photographs of their favourite cartoon character will make them love these bookmarks and hopefully the books too. 
But when their superhero from the Marvel Universe would be holding on their pages in those books, watch how often your kids would want to fish it out and take a dig at reading.
Adding lines like  "Keep Calm, IRON MAN is studying" to the bookmarks would be a very brilliant idea to make them study.
Best gifting option:
Gifting books will never go out of trend. It is and always be the most pleasing way to depict gestures. A customised photo bookmark will definitely show a lot of effort too.
If you're gifting it to a friend or loved ones, you must be well aware of their taste in books.
Fiction, Nonfiction, romantic, thriller, you can get personalised photo bookmarks accordingly. You can photoshop their pictures with their favourite fictional character so far and watch them go crazy.
These were some ideas and ways to use customised photo bookmarks. Small gestures are the key to a healthy and strong bond with your loved ones.
You can have these photo bookmarks in different sizes as well at CanvasChamp.