Why Photo Puzzles are the Best Things Since Sliced Bread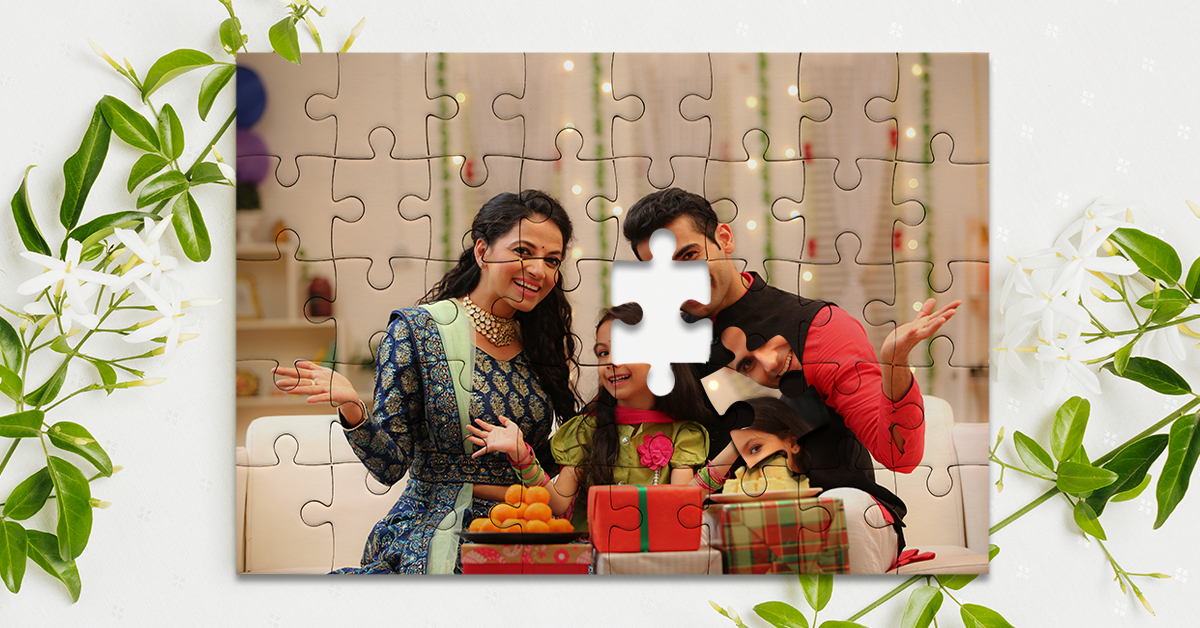 If you have been searching for a gift made with life to bring everyone together to solve a challenge, then personalised puzzles are the things that you have been looking for! Photo puzzles are unique as a gift and so fun as it allows you to choose your favourite photos to play with as a challenge. It can become a year-round gift for anyone in your family, friends or even colleagues.
You can unleash your creativity with the design and layout of your choice and make the best custom photo puzzles as gifts for your friends and family.
Give a Gift of Jigsaw Photo Puzzles
A personalised photo puzzle is not only interactive but also easy to collaborate with as they are perfect gifts for any occasions including Diwali, Holi, birthdays, anniversaries, Janmashtami, and more.
While friends or family members sit around laughing and enjoying each other's company, you can have fun with your cousins or your grandma with a gift that is irreplaceable with a beloved photo printed on the puzzles.
How to Make Your Photo Puzzles with CanvasChamp
You can design your custom photo puzzles with either one or up to four photos on our design tool. Get to choose an iconic colour and theme that goes along with your pictures and set your puzzle pieces from 6-1000 pieces to make things easy or challenging as hell. For critical problem solvers, a personalised photo puzzle as a gift that they'll use and cherish from time to time always.
Personalised Photo Puzzles for Kids
If you have always been confused as to what to gift when you are invited to a birthday party of your colleague's kids then fret no more.
Since it is fit for children above three, a custom puzzle will help them learn amazing things through the photos printed on it. It can keep them challenged and busy for hours while still entertain and help develop their problem-solving skills.
We also offer a variety of free images to try on the photo puzzles that fit any child's personality. Customise a friendly dinosaur, a Disney character or even their best friend on the photo puzzle to motivate them to use their creativity in puzzle solving.
No wonder why it is the next best thing after sliced bread, especially for the kids! Visit CanvasChamp website to create a personalised photo puzzle today.