Save your Beautiful Wedding Memories on Personalized Photo Gifts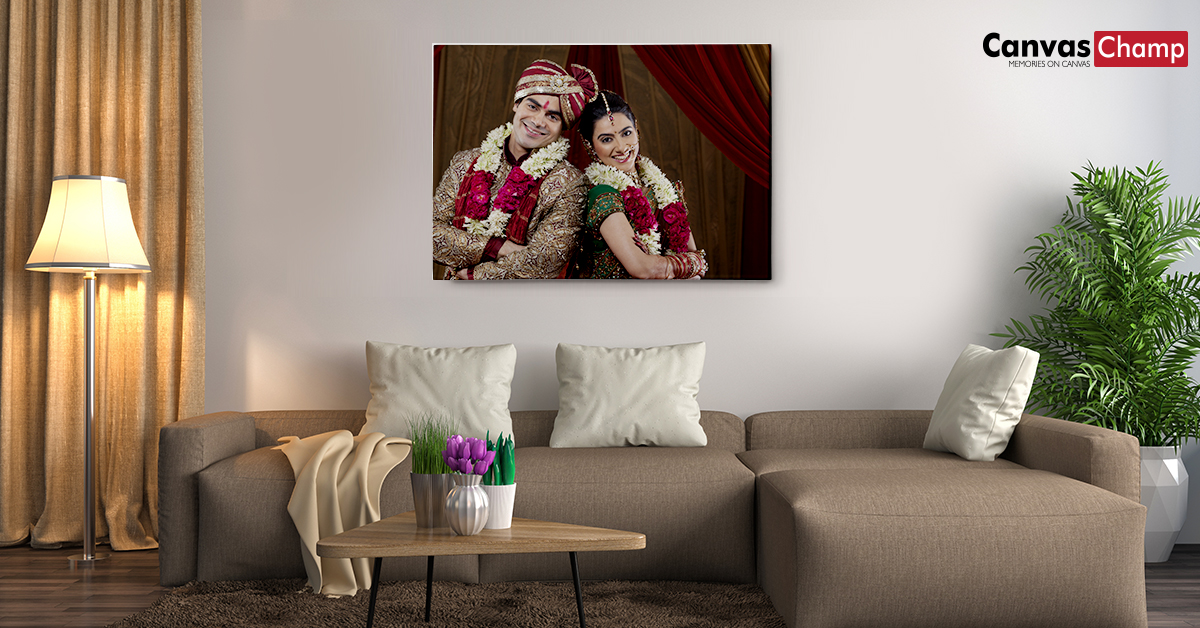 Wedding day holds an invincible space in our lives. Talking particularly about India, a wedding is considered as a personalized event which is followed by a massive investment of time and money. Beyond these two are the emotions that breeze through the heart and soul of the couple about to get married.
While on one hand everyone busy enjoying the day, on the other side theirs a professional capturing the lovely moments. Undoubtedly there are thousands of pictures being clicked, but the pictures featuring bride and groom have their special place.
Our team of artisans has noticed a commendable hike in the demand for wedding canvas prints in particular. Also, being the wedding season in India, search for canvas printing online in India. To ensure that you get the best flavors, here are some ways you can creatively share your wedding memories and Provide your Loved Ones a Personalized Photo Gifts:
1- A collage: Shape it the way you want with 'n' number of photos arranged splendidly. Collages at CanvasChamp are made after considering expert recommendations. Our team ensures that the pictures you share and the theme you like match them together.
2- The canvas Clock: This can indeed be a creative way to share your wedding memories. You'll need 12 wedding photographs transformed into canvas prints and arrange them circular. Amidst them, you can either put a needle-like design or working needles (you'll need a technician for the later). The end result will undoubtedly make your guests gaze at the sight for hours.
3- Story on the wall: This can be done through canvas wall displays. They allow you to share individual pictures on separate canvases that together cover the wall. This can undoubtedly be a creative way to share different splendid moments of an event or your life.
4- Metal prints: Metal prints are a perfect example of class and creativity. Your wedding pictures get directly printed on metal base under the surveillance of experienced artisans. Besides this, you also have the option to personalize it further by choosing the size and mounting options.
Conclusion
At CanvasChamp, we have a team of experienced artisans, who constantly adhere to defined standards. Using proven technology and raw materials to build hand-crafted canvas prints has always been an utmost priority for the team. Do contact our experts in case you have any query.