Valentine Day- Spread the Love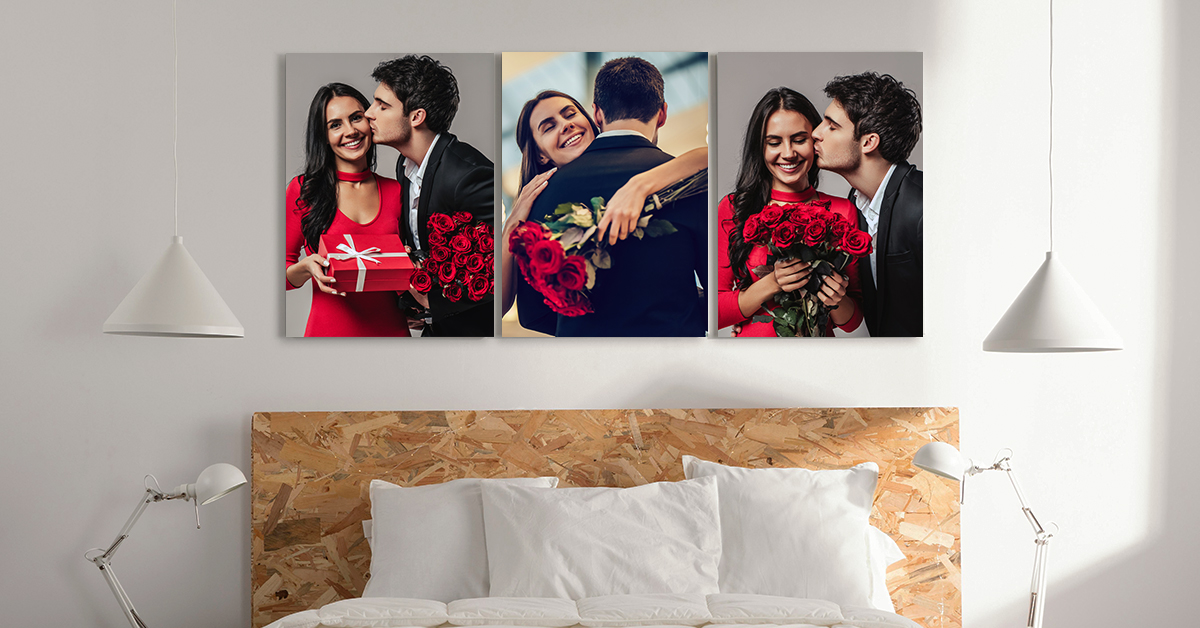 Valentine's is one special day dedicated to love. It should be celebrated with a wonderful gift for your loved one. Expressing love, celebrating it or making someone feel cherished, is best done with a unique gift which touches their soul making them feel happy, love and pampered. Love is not just a feeling but also an expression and hence it should definitely be expressed. Different couples have different love stories hence it calls for a different, unique gift which would resonate with the individuality of different relationships.
Canvas Prints are the best photo products to express your love this Valentine's Day. They are the best when it comes to gifting a wonderful unique gift to your loved one, well in your budget. You can also have a fusion of all lovely photos and get a photo collage made. Canvas Champ offers some wonderful Valentines Day special canvas prints options to make your day a wonderful one. Be it framed or simple prints, canvas prints look delightful and are the most wonderful gifting options.
Here are a few options for Valentine special canvas prints:
The first picture
This definitely marks the beginning of your relationship and makes for a perfect gift for your loved one. Get one picture canvas printed or get a series of the first pictures of the relationship made and gift it to your lover.
The proposal picture
This is one of the most fondly remembered moments in everyone's lives. A big canvas print with a wonderful photo would be the most delightful gift to make this Valentine's Day a very special one. 
A memorable holiday
If you have been on a holiday that has been the best so far and have spent some wonderful time together in that place, it is a great way to celebrate this Valentine's Day gifting your loved one a picture from that lovely trip. 
 Wedding picture
If you happen to be married to the love of your life, a lovely picture from your wedding will be an apt gift for this special day. Take one which indicates a special moment you remember having spent on your wedding which resonates with both you and your partner and makes you feel happy.
The firsts
A candid picture with the firsts which mean a lot to you – the first house, the first car, the first holiday, etc. Any pictures from these memories are the best for canvas prints. They are not only special but are also the most unique gifts as they are personalized to you and your loved one. No wonder they make the best Valentine special gifts.
Check out our website ( https://www.canvaschamp.in/ ) to choose from a lot of different options for wonderful gifts.