Unique Father's Day Gift Ideas

To most of us or probably almost all of us, our Father is the one who guides us and helps us prepare for the boulevard that we'll have to cover in years to come. He might not often express it like our mom, but yes he does care a lot and spent his life just to build a better future for us.
Well, it isn't just our father but unlike our love for mom, we as a child often restrain ourselves from expressing our love to dad. But wait, no longer, as the special day is just around the corner.
Yes, we are talking about Father's day. Calendared on 17th June, we expect that you would have started looking for some good father's day gifts options.
Finding unique father's day gifts can indeed be difficult
The major reason for being confused about best gifts for dad could be the limited interests of your dad and further limited options to choose from. We can understand your condition and would like to help you in finding best father's day gifts for your dad.
Wondering how?
We notice a massive number of orders at our online store during Father's and mother's day in particular. The reason behind the huge inclination is the range of customization options that help you build a personalized gift.
In lieu of the same, here we are presenting you some of the best father's day gift ideas that you can use to gift your dad. Let's start:
1- Photo Books: The custom photo books crafted at CanvasChamp can irrevocably share the lovely moments you've spent with your dad. The photo books come with a range of customization options that can help you ensure having most unique father's day gift for your dad.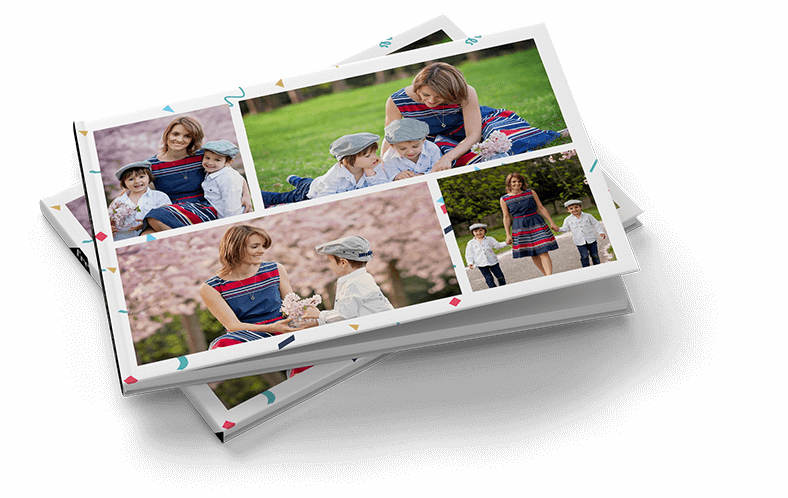 2- Photo Mugs: If you wish to gift something to your dad which is unique and can be used by him every single day; our custom photo mugs can be your best gift for dad. All you need to do is choose the mug style you want, upload the photo or message you want to print, customize the design and there you are all set with best father's day gift for your dad.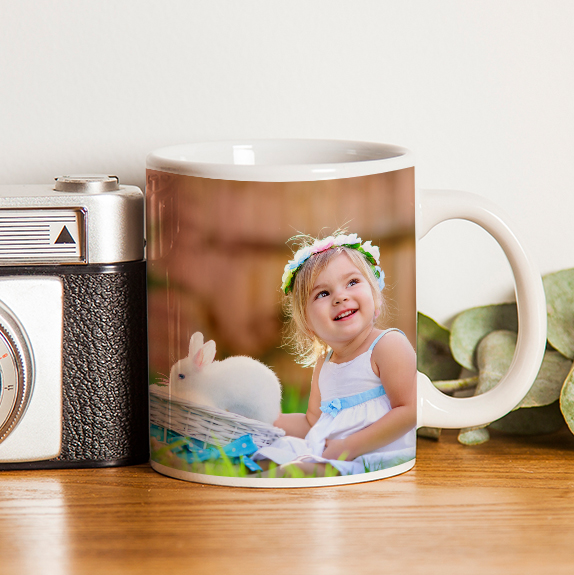 3- Hexagon Canvas Prints: One of the most trending and distinct father's day gift idea. Order an individual hexagon canvas print or a group. We recommend the second as that's where the specialty of these prints comes. Design them in a pattern and make your unique father's day gift completely unique.
4-  Canvas Prints: We call them 'evergreen' as they are simply perfect as father's day gift ideas or for any other random occasion. Canvas Photo printing come with a range of options and have been favorite of people across the globe since the day they were introduced. People how have ordered them once, could not resist buying them, again and again, is all we can say.
5- Photo Pillows: We don't know if your dad would love to cuddle the ultra-comfy and soft custom photo pillows, but yes we can assure that he'll love them as a father's day gift idea. The photo pillows come with a removable cover which can be washed to ensure that it remains clean and hygienic forever.
6- Split Canvas Prints: Though last on our list but not the least. If you are the one for whom size of gift matters, then split canvas prints can be your best father's day gifts idea. Split a single picture over multiple canvases and mesmerize your dad with the astonishing beauty of these split canvas prints.
We all have a special space for our dad, it's just that both of us somewhere don't express it. This Father's day, don't restrain yourself and let the unconditional bond splatter through these unique father's day gift ideas. In case you have any query, please feel free to contact our support desk. They'd be glad to help you. Express your Feelings on personalized photo gifts through CanvasChamp .