Save your Kids Memories Forever and Ever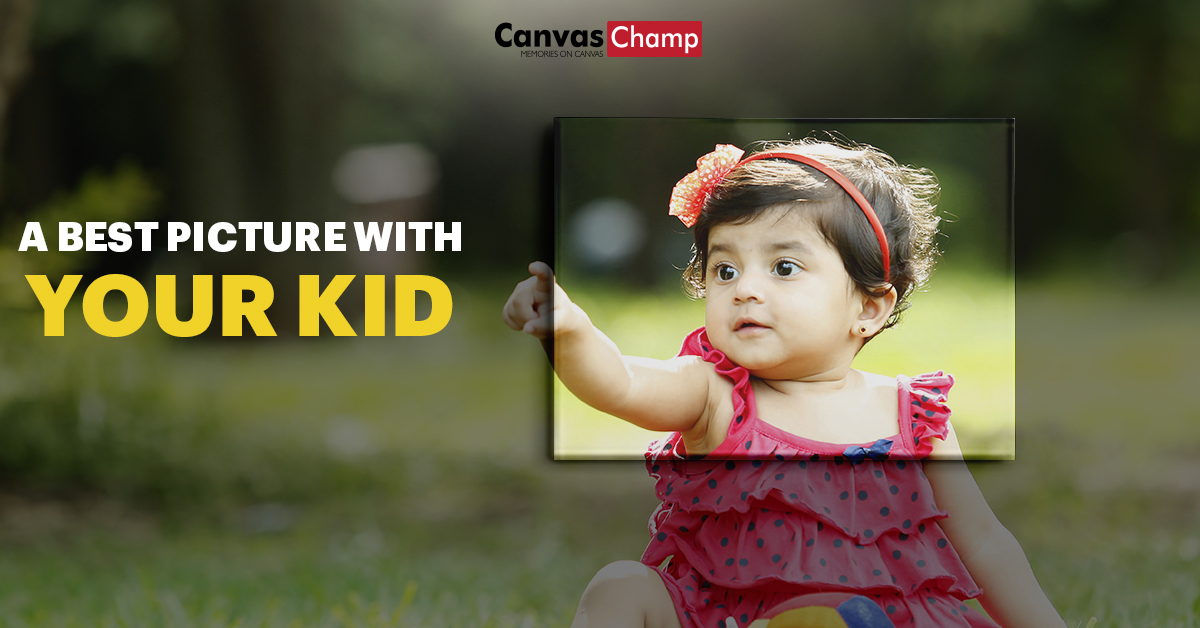 Having a baby is entirely a different feeling with series of emotions walking through. You find yourself with the intense thought of cuddling and adoring every moment with eternal bliss. To ensure that the sweet moments stay forever with us, we often click them and turn to canvas prints or other print mediums.
Keeping this love and attached emotions in mind, we are today sharing with you some of the best ways to take your baby's pictures. They are:
1-      Start early: Well, here we are talking about both planning and execution. As a parent you might probably get busy cuddling your newborn and taking newborn's care, hence, to avoid panic we suggest you look for suitable places and props a little in advance. Plan and get the accessories you want to shoot him/her with. This can indeed be thebest preparation when you are planning to announce your baby's birth.
2-      Candid brings joy: Babies look cute in whatever they do. Trying to adjusting your baby's pose could be a bad idea, as this will probably miss the real fun. However, to click some awesome candid pictures, you might have to keep your camera handy all the time. Having missed this, you might miss some splendid pictures of your baby.
3-      Keep simple: Often parents make mistake by focusing more on background, don't do that. A simple solid background can be a great choice. Also, while choosing the background, you need to keep the mood of thepicture in mind. It can be pastel or solid colored.
4-      Click details: Clicking the detailed pictures of your baby can be a great idea. Focus on different aspects when you are taking your baby's pictures. The little hands and feet, nose, fingers, and the belly buttons. When it's about cuteness and adorability in a kid, these all can add the essence of bliss to any picture.
5-      A picture with you: Though last on our list, but we won't call it least. Do have pictures of you with your baby. It's your baby, and the photographs of you with the little one will undoubtedly give you some awesome clicks.
Taking baby pictures is entirely a different set of vibes. The pictures of your newborn remain at a vital space in your heart. Ensure capturing some gorgeous moments and spread them all over your home and office with canvas prints to enchant the invincible blend of love you share with your kid.