Photo Puzzles to Connect You With the Younger Generation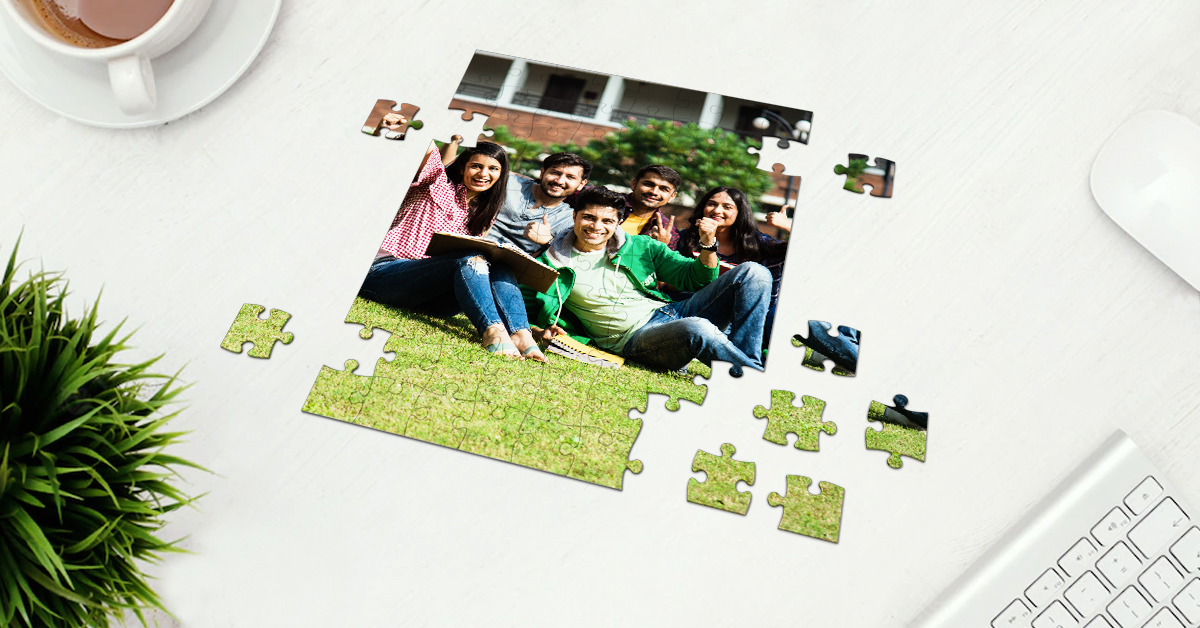 Puzzle pieces were invented in the 1760s, and they have been popular ever since then for all age groups. We even celebrate a national day for it, and it just went by last month on 29th January. Despite having a National Puzzle Day on 29th January, not many people know that doing puzzles is suitable for both - the children and the adults. It helps you train your cognitive skills.

Puzzles Have Changed With Time
When you try to recall your childhood, you might remember teddy bears, dolls, cars, dollhouses, bikes, funny costumes and at least one set of itty bitty broken pieces of puzzle pieces lying somewhere with missing ones. Aunties and buas have always gifted one to us during our birthdays or those far away uncles always thought that brain training is necessary. So in they came with photo puzzles containing colourful images of fairy tale characters that we were still clueless about but always loved to place the pieces together again and again. Even today, in this age of gadgets, iPads and smartphones, puzzles still give us joy but its usually the kids who get to play with them. And it is no wonder their new form of personalised puzzles is one of the best ideas for an extraordinary gift for any occasions.
Benefits of Personalised Puzzles
Undoubtedly, solving a puzzle with someone you like helps you boost your mood. But that's not the only benefit. Here are some of the other beneficial factors solving photo puzzles brings you:
Work efficiency: Puzzles help you activate all parts of your brains that are responsible for strategic planning and creative thinking. It also helps you with your visual-spatial reasoning, which allows you to see the overall picture just by merely looking at the puzzle pieces. This enables you to work efficiently when you use these skills in other areas of your work life.
Relaxation: Meditation is all about focusing and breathing through one thing at a time. Your brain declutters itself from its usual pattern of clustered thinking with everyday routine activities and focuses on what's in your hands. This helps you calm down and focus on solving the puzzle.
Increased concentration: See when you get more focused as you are relaxed, you become more and more efficient with your attention in finding the right pieces to keep going for the puzzle-solving.
Memory training: Solving photo puzzles not only affects short-term memory while finding the right piece but also stimulates brain training. It improves memory regardless of age which is why everyone loves puzzles.
Teamwork: Assembling personalised puzzles with people, especially the ones you love can impact your social skills because finding a solution today requires amicable cooperation. Developing a plan, implementing a strategy, dividing responsibilities and working together as a team will help everyone finish the job faster together. Hence, puzzles can be an excellent way to break open social skills to kids who are learning to come out of their shells.
Personalised puzzles are beneficial for health and at the same time, they happen to bring joy and happiness to anyone you get to gift! CanvasChamp enables you to customise your favourite photos and gift unique photo puzzles to friends and family in minutes! So try one today!