Personalized Photo Puzzles: Why Are They So Popular?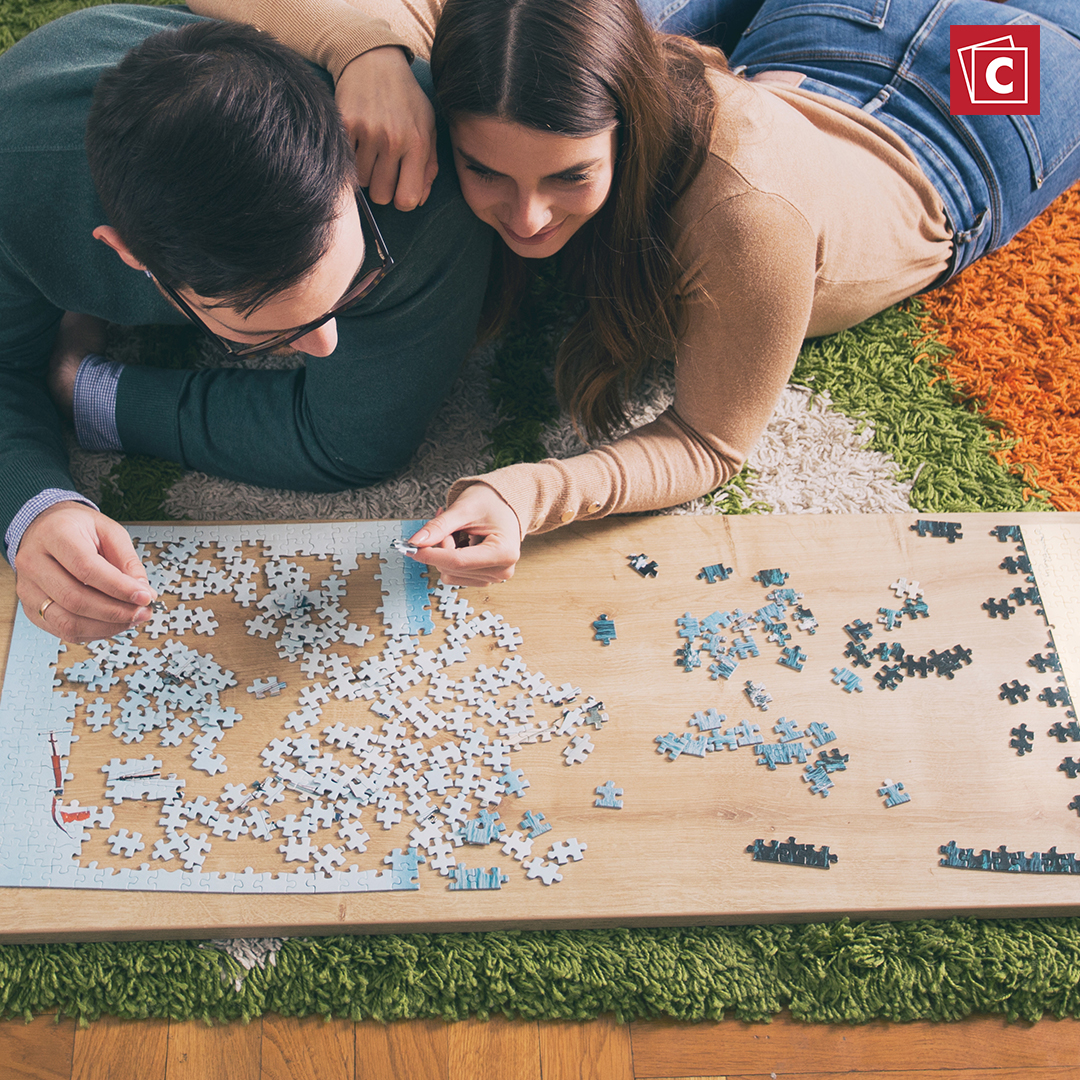 Today's children have access to excellent learning tools in the form of puzzles. Your kids can acquire new skills when they play with these puzzles. And, now you can make these puzzles more thrilling by designing your photo puzzle online on CanvasChamp. 
Introduce your kids to personalised photo puzzles for many purposes that arise in everyday life, such as learning and completing daily tasks. 
Benefits of Puzzle
Allow custom photo puzzles to be part and parcel of your kid's fun journey. Check out multiple benefits of having custom photo puzzles in your kid's playroom:
Help Them With Problem Solving Skills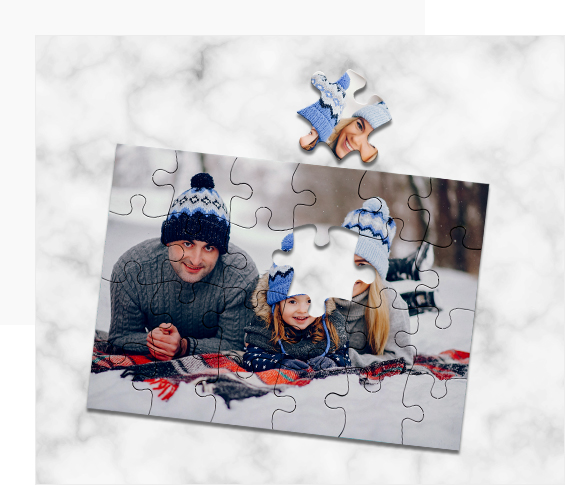 Any problem your kids face will require them to make decisions. And puzzles may help your kids learn how to solve problems quickly. For instance, when the puzzles get mixed, the main problem is to put all the pieces in the right order. Similarly, when nothing works in real life, your kids must learn to find the right order and start fixing things one by one. 
Get your kid to design a picture puzzle online as it helps them learn not to give up on any problem. Further, it will make your kids aware that you can solve any problem systematically.
Help To Identify Shapes And Colours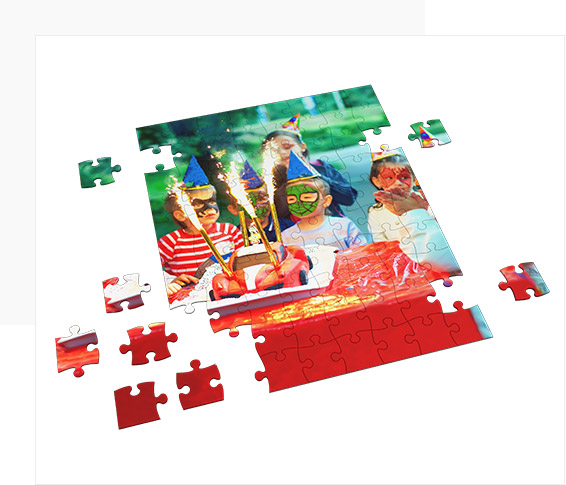 Make your puzzle full of colours and in different shapes. Then ask your kids which piece needs to be fixed in which gap, or does one of the pieces have the same colour as the other. And, when your kids start to arrange them, they will know which colour it is.
They will quickly know the general shapes and colours like blue, red, green, circle, rectangle, squares,  etc. If you have a photo puzzle with names of states printed in it, ask your kids where this state comes from and tell a few related stories, specialities, and more about the state. 
Also, when your children start arranging them, you should call out the names loudly, so they are aware of them.
Strengthens Your Child's Self-Esteem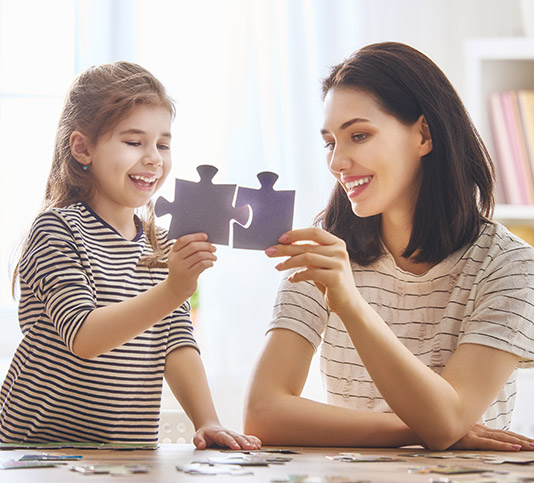 Custom photo puzzles may increase the confidence of your kid. When they add their first piece together, they feel confident that s/he can do it. Once they have completed their first puzzle, they gain more confidence to tackle any other mystery. The result will be significant energy that fills any work with confidence.
Hand And Eye Coordination
Your kids need to develop these skills for better working. They need to know how their hands and eyes work together. With the help of puzzles, the kid's eyes and hands continuously work together. Then there is no need for you to help your kids by holding their hand, now you just need to give instruction, and they will perform their tasks.
Make Your Personalised Photo Puzzle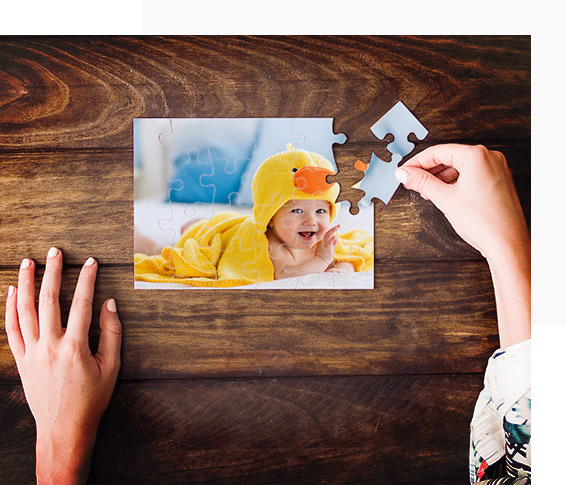 You can make a custom photo puzzle that you want to teach your kids online on CanvasChamp. By using our design tool, you can add your kid's pictures with their favourite cartoon character to bring happiness to their face.
The kids will be more motivated to accomplish the puzzles when you use their photos on them. As they examine their images, they become curious as to how to solve them. As a result, they become more motivated to solve the puzzle. 
You can make your personalised photo puzzle online through CanvasChamp all you need to do is, upload your favourite photos to our design tool, and your puzzle is ready to become personal and precious.
Conclusion 
In recent days puzzles are the first choice of parents that they want to give their kids. It is the best gift for a kid's birthday or a pregnancy announcement. Plan to make one for your kid and let them smile more.