Personalized Photo Blankets as a Home Decor Masterpiece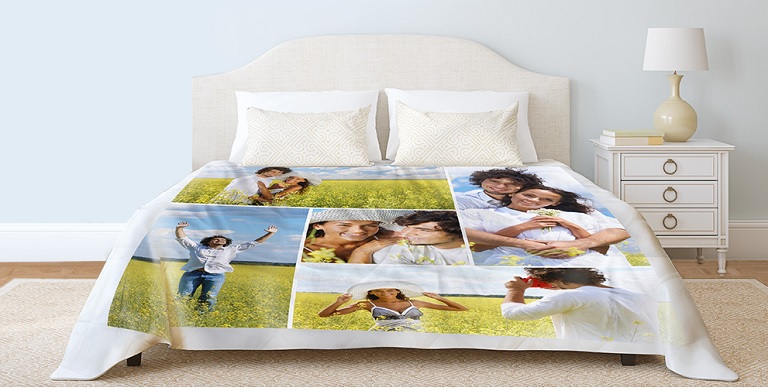 Some people like to decorate their house with colourful photos. Generally, these people possess an artistic mind. They believe they'll be able to share some special moments by setting up photo galleries in their home to make their house more inviting and warm. 
But from my memories, I can recollect an incident, one of my close relatives used to maintain a photo gallery in his house. The gallery contained various photos, including the portrait of his forefathers. People used to admire his collections. But when he passed away, many of those pictures faded away as they were not regularly maintained.
A picture can say a lot. That is why people like to capture moments in the photos. My close relative, who loved to show different images in his gallery, surely knew it. He made his forgotten memories immortal by capturing those moments in photos but isn't it bad if the pictures of our fond memories will fade away with time? 
I can mention a more natural way to display your family photographs which will not fade away in time.
Photo Blankets: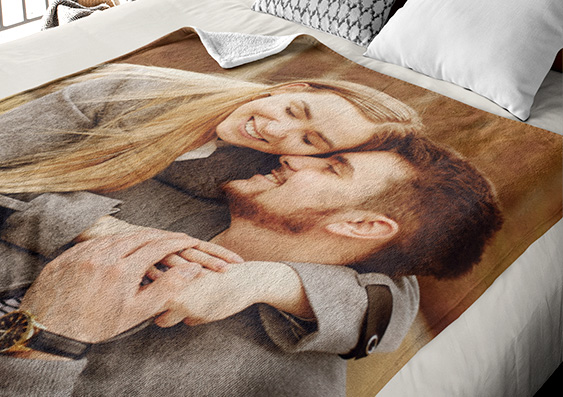 I am talking about custom photo blankets that are quite different from the standard blankets. These blankets are made by using photographs. If you have pictures and if you want to display those images, you can go for a personalised photo blanket. 
The perfect presentation of your photographs will surely attract the people, and I think it is quite useful than a photo gallery.
These blankets are generally made with high-quality images. The images are not printed or silk-screened on the blanket. The photos are usually woven on the front side of the blanket. That is why they will never fade away with time. 
They are made with pure cotton so that you can get perfect warmth and comfort. You can use it as a regular blanket, but the best way to utilise the uniqueness of these blankets is to hang them on the wall of your home.
Picture Blanket with Multiple Pictures:
Picture blankets can be made with any photos. It can be woven with your wedding pictures, family photographs, school photos, and even with the images of your cute pet. You can also design a woven blanket with multiple photos. 
You can provide some of your favourite pictures to the CanvasChamp online and even get to design the photos on the blanket; they will surely deliver you a unique blanket woven with your favourite images. This kind of blanket that is made with a photo collage is trendy nowadays.
People who love pictures will really appreciate the idea to make a blanket with photos. They will also be able to share it with a large number of people. While sharing it with people, they will feel good as their artistic mind will receive admiration from people.
Unlike paper pictures, the designer blanket can also be machine or hand washed and dried to keep them looking new always.
My old relative's idea to display photos in the family gallery was really unique. What technology has given us today is to make this idea in a modern and effective way. People say that artists die, but their works are immortal. Photo blanket truly fulfils this statement.
CanvasChamp can help you create a perfect personalised photo blanket from three fabrics: sherpa fleece, fleece and woven blankets. Make your winters warmer with your favourite photos on blankets or find a way to snuggle with your partner with a photo blanket.