Make Birthdays Better Again With Custom Coffee Mugs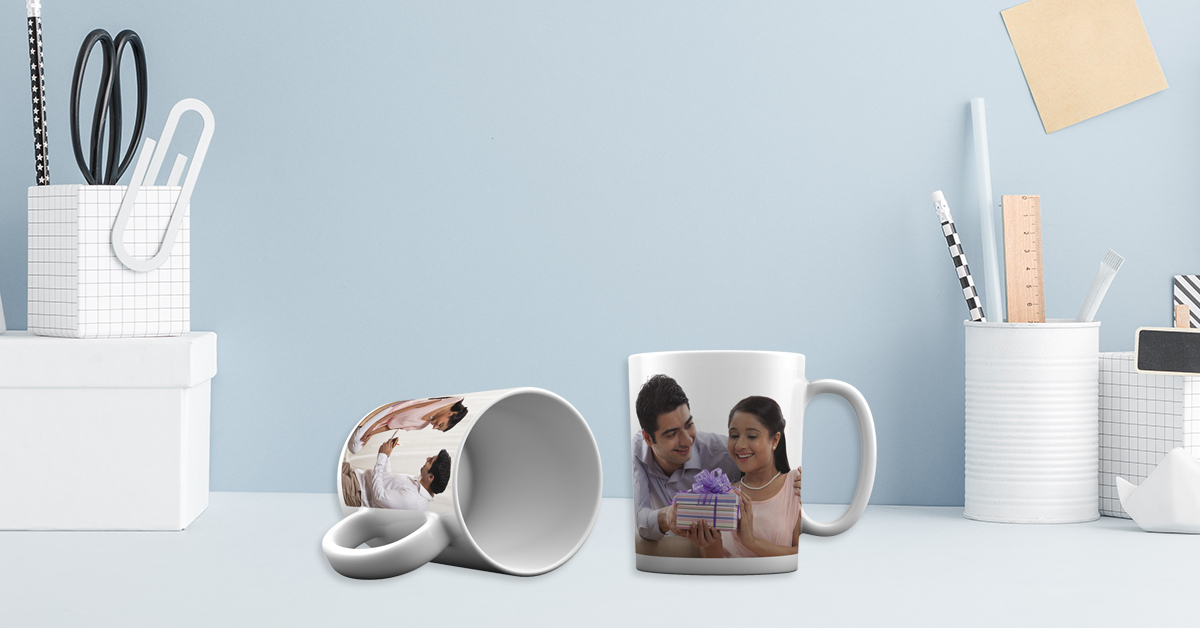 Birthdays are always worth celebrating no matter if you're turning 10, 35, 60, or 90, each one marks a remarkable year of your life. Of course, with birthdays comes a celebration with friends and family, cake, decorations, fun, excitement, and most importantly, gifts! 
If you ha
ve a birthday to attend within the near future, you're probably already thinking about a unique gift that you can give. With so many different items available today, it can be hard to find a birthday present that is not unique but special and meaningful all at the same time. 
One gift that never goes out of style is custom coffee mugs. These mugs are perfect for adults who are celebrating their birthday. They are also great to give to someone who drinks a lot of tea, hot cocoa or for someone who likes to have soup from a mug (it's a fantastic style of keeping your soup warm, you should try it!). 
Photo printed coffee mugs can be personalised with all sorts of designs, colours, and of course, your favourite pictures!
As you imagined, custom coffee mugs can be customised with pictures of all types. Many websites nowadays allow customers to create their own mugs printed with images of anything and everything. The pictures can also be decorated with clip art, designs, bright colours, and a lot of other features.
Selecting the right photos for your custom mug
Depending on who the photo mug is for, some pictures are more fitting than others. 
For example, suppose you are celebrating a close family member's birthday, such as a parent or sibling. In that case, it's a good idea to have family-based pictures or even personal pictures starting from baby pictures to one that is most recently. 
A close family member celebrating a birthday will genuinely appreciate a personalised photo mug printed with family pictures as it will serve as a great birthday keepsake that is not only usable but memorable and memory-filled.
If you are celebrating a close friend's birthday, using pictures that include your friend and yourself is a great idea. If you've been long-time friends, try to use photos from the past as well as the present. 
Choose pictures that hold a lot of meaning and value; this way, the photo mug will be memorable and a keepsake that lasts for years to come.
For custom photo mugs to give to those celebrating birthdays who are coworkers or acquaintances, it may be best to use photos that aren't as personal, such as using pictures of that person's favourite hobby, sporting team, a beloved pet, and so on.
Buying custom photo coffee mugs
Nowadays, purchasing custom mugs can be done in just a few clicks. Online there are hundreds of companies that offer customisation services for all sorts of products, including mugs. These companies generally allow you to pick a specific size and shaped mug, and then you are given the ability to use a pre-set layout or design the mug from scratch. The layouts allow you to place photos around the mug in any way you like so that they can be easily seen and admired.
Though photo mugs aren't highly expensive, they make a great birthday keepsake for friends, family members, and even coworkers. Remember every special occasion with the help of CanvasChamp with these stylish custom coffee mugs. You can custom design these mugs with your photo, or opt for another elegant favour like personalised photo blankets or photo coasters. Shop canvaschamp.in to personalise yours today!