Keeping Your Photos Organised Uniquely This 2022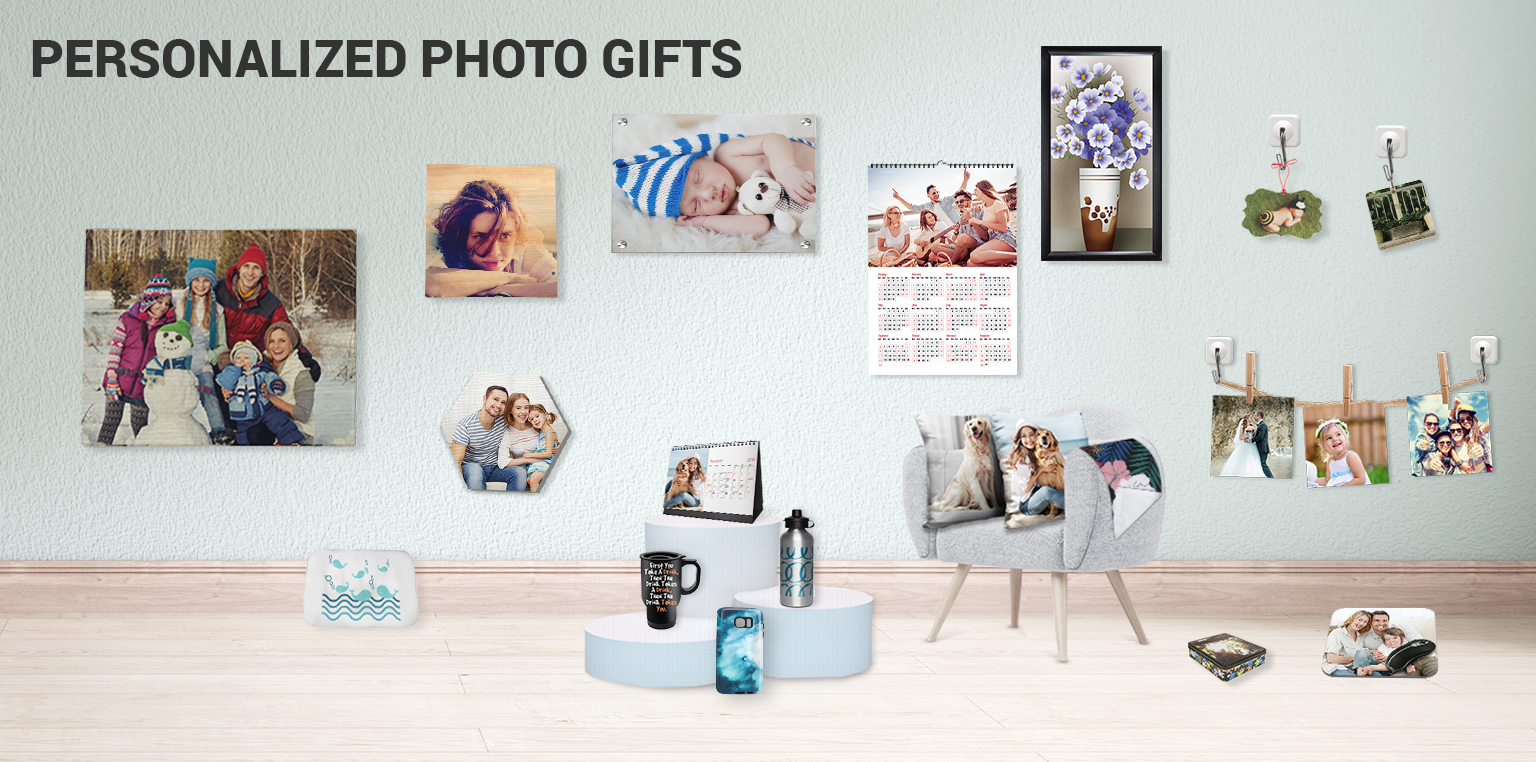 It is easy to keep your photos organised in your phone's gallery, laptop or even your hard disk. But that's just how everyone does, and it isn't fascinating anymore because you ever hardly get to see the pictures again unless you accidentally click on the picture folder. CanvasChamp brings you a unique way of keeping your photos organised, and that's through printing them on personalised decor items! Just imagine seeing your whole home full of happy memories bring thrown right back at your face every day! How happy you'd be every moment and nostalgic too!
Check out the items you can organise your photos in:
Photobooks:
Someone who loves to click pictures all year round should definitely have categorised photobooks either month-wise, season-wise or occasion-wise. You can get your photos sorted out in portraits, selfies, group photos and then get them printed with captions and themes according to its matching occasion to
create artistic photo books
!
Canvas prints:
Love to keep your poses as wallpapers in your phone? Don't be that mainstream...Instead, make your room look glamourous with your best photos printed on canvas prints and be the star of your very own space!
Framed prints:
If you value your memories with friends and family, then highlighting them by printing the
pictures on framed prints
are the best way you can organise these photos in your home. That way not only can you get to create a beautiful art gallery of family and friends but you can get to put up all your favourite people on display on the wall!
Photo magnets:
Found a box of old photos and felt nostalgic, looking at how much fun you used to have with your sister? If you can't send her the box of the images, send her the pictures in the form of photo magnets! Make her feel the same love and affection towards you like you felt when going through the box, plus you also get to save all the photos in a new cool way! Stick them up on the fridge, metal doors or cabinets or any metal surface to remind you of the good times.
Photo puzzles:
Some photos can be boxed away only to keep uniting to them over and over with your family or friends over some fun time!
Create a photo puzzle
from a photo of your favourite trip from your vacation with family or friends and play it out on the weekend afternoons or during holidays with your relatives to cool off your time spending with them.
Photo coasters: There are always some photos that you don't want to let go of but are also keeping too much space in your closet or hard disk, convert them into pretty little photo coasters! That way, you can get to see these pictures put up in proper use and also reminisce on those photos every now then. One arrow, two shots!


Photo prints: To keep your photos as they are or to give them a retro feel, try out photo prints from CanvasChamp which are amazingly affordable. Create curtains on the wall with your favourite photos and add some lights to it to make your nights look starry with memories!
CanvasChamp offers you a collection of personalised home decor photo gifts which you use to decorate your own home or gift it to your family and friends. From canvas prints to photo coasters, we have every item you need that will fit your budget and space to give it a little more homey touch as your very own personal creation. So make your very own concepts with us today!