Introducing Custom Poster Prints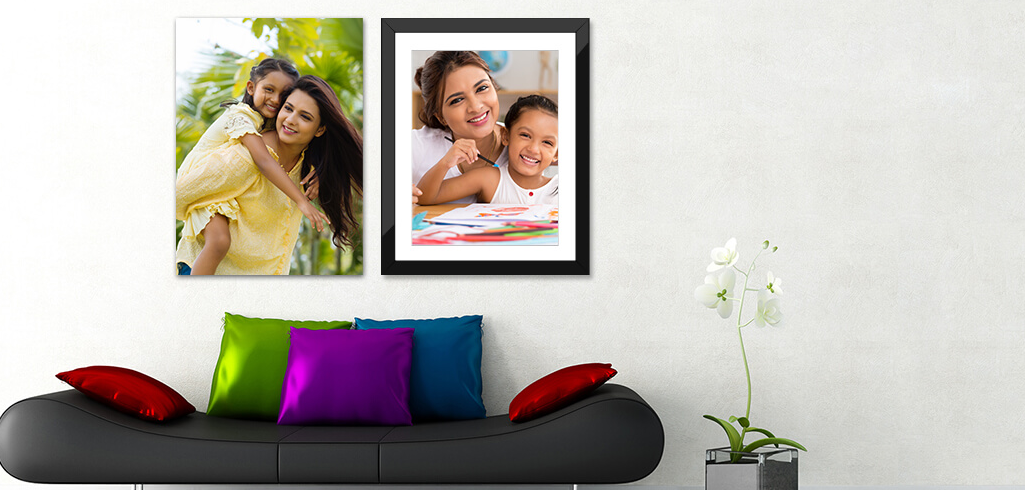 You asked for it, and we made it possible!! CanvasChamp now offers poster printing options on the website! Our premium-quality poster prints are made with high-quality photo paper, and we use silver-halide printing technology for it to make your photos on poster look fresh and crisp. We have three types of poster print options available where you can choose standard prints, mounted prints and even framed poster prints for personal use!
Each personalised poster print is carefully framed in a sleek frame of your choice with a smooth laminating coating that protects it against any unnecessary damage. Here are the proper details of the custom poster prints available with us:
Poster Details:
It is printed on a high-quality matte or glossy paper
It has one single-sided soft-matter surface that gives depth to your photo
Won't wrinkle if maintained well
Best printing technology and approved inks used for printers to ensure prints never discolour
Specialised protective coating that excludes fading
Keeps your photos detailed and sharp with colours vibrant
You can give your walls a legit upgrade with our best poster prints. Our prices start from Rs. 132, which is a minimal price for the customisation options that we provide. The quality printing gives a luminous surface to the poster to grab more attention and create a bold, mesmerising piece of artwork for your space.
Our posters are thin, durable and attached to a 03/16" or ½" foam gatorboard to offset it from the wall. The best part is that they are lightweight and give a finish of museum-like quality to your photos. This hence makes them portable-friendly, easy to stack for moving or carelessly pile them without creasing or wrinkling the posters.
It is easy to order the poster prints with us too. We have an option for bulk orders if you want to have posters printed for business purposes.
Here are the simple steps to follow to order poster prints online:
Select Poster Type: Choose from three poster type options that we offer - standard posters, mounted prints and framed poster prints
Upload Images: Import any images in JPG, PNG and BMP format from a computer, Facebook or Instagram even. We even have an online photo library for you to choose from if you are out of ideas for the poster image.
Pick a Size: We have six popular sizes along with custom sizing that starts from 8" x 8" to 40" x 40" where you can choose the required size format.
Finish Options: Here, you get to select paper options and lamination options. We provide matte and glossy paper options with or without lamination.
Background Colour: To match your front photo colour, we provide an option where you can choose a matching colour for the background as well.
Add Text: You can add custom text to the poster as a message. We provide options in font, font size, font colour, alignment and font style.
Preview & Check out: Once you design a poster print, you can preview it as you go and make the necessary changes needed. Once done with it, add to cart your poster print and check out by paying online. You personalised print will be delivered within ten working days.
With six different size options and customised options also available. Check out some of our favourites and then go down the rabbit hole picking more for yourself! CanvasChamp has exciting price offers for you to create your very own personalised poster prints!