Introducing Brand New Photo Puzzles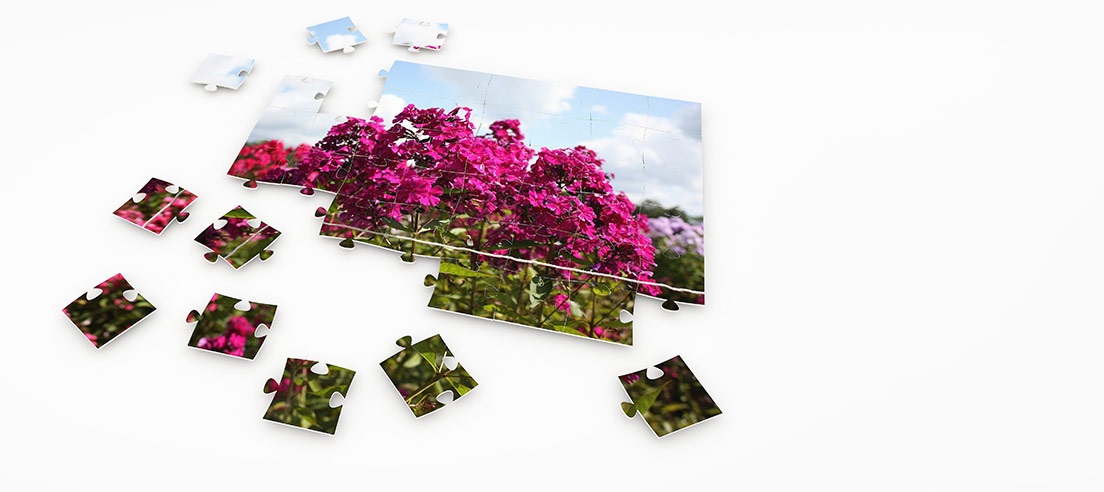 Remember those family times you had where you used to get together with your friends and family during vacation or holidays and put the puzzle together to pastime? Well, we just decided to make it more fun! At CanvasChamp, we recently introduced photo puzzles amongst all our other photo products wherein you can convert your very own photos into puzzles from our online tool! In just three easy steps, you can design your very own puzzle for your kids or your spouse to help them spend quality time with a favourite memory!


Simply select a style, size of the puzzle and the number of pieces you want, and you just completed the major decision of it! All you need to do further is to customise the photo with additional text, clip art, or even a layout for the images you upload and it outcomes beautiful custom photo puzzles. You can upload any of your favourite family photo, or a romantic picture with your spouse, best holiday scenery that you recently clicked or even a wedding photo. It can turn out to be the perfect gift to any type of friends or for family members. Customise any number of quantities and give them as gifts on special occasions such as birthdays, weddings, anniversaries or even a treat for yourself!

Our personalised puzzles come in a broad range of designs for both kids and adults. You could choose to add a few more photos instead of just one into a puzzle by selecting a layout in the photo puzzle tool. And for a little bit more excitement, you can even add clipart to text from our extensive online library on your puzzle for even more fun!


Add a photo of you as a duo, and send it to friends and family on any occasion worthy of a special gift. All images on puzzles can be customised further by adding your very own personal message. You have the choice of 6 pieces, 16 pieces, 25 piece or 48 piece puzzles for both kids to keep it simple, fun and educational for them. For adults, you can keep it challenging by opting for 121 pieces, 256 pieces, 529 pieces, 676 pieces or 1056 pieces to make them go at it for hours of problem-solving.

You can import a picture of your kid's drawings onto the tool from your computer/laptop/tablet/smartphone to make a great kids puzzles gift. You don't need to fret about the essence of the puzzle because when it comes to that, we come second to none. We use industry-standard production printers to print your photos onto professional puzzle templates, making sure your picture puzzle will last the test of time for many years to come. It can turn out to be a perfect gift set for anyone.

As the latest addition to our growing range of personalised puzzles sizes, we have added a small 4 "x6" puzzle with six pieces to make learning for toddlers better. Not only are they great for kids, but also you can use such ideas as a party invitation to blow the minds of your guests away! You can send your party invitation in the form of a puzzle wherein the guests will have to assemble the pieces to get the information about your party. The best thing is that the price starts as low as Rs 190 and comes flat-packed. Who says meaningful gifts can't be cheap? So get started now and use our photo puzzle templates to turn your happy photos into puzzles of a lifetime! Visit the website today to check out how your photo will look on a puzzle!