How to Make Photo Magnets Online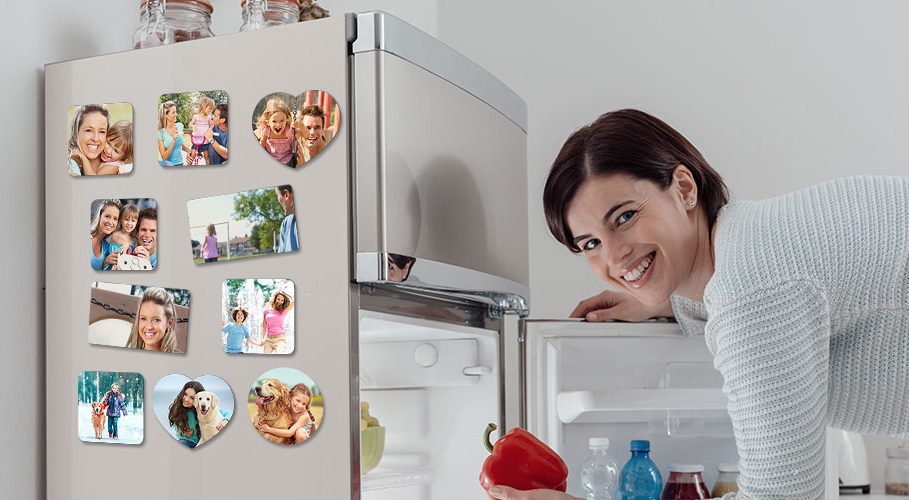 Custom magnets aren't just a way to decorate your refrigerator, but also, they can be used for many different purposes in various spheres of life. They can serve as fantastic personalised gifts, corporate gifts, or promotional mediums for any businesses. Since they are getting trendy from being just showpieces on the fridge to more practical utility, they are available for customisation online on many websites. People can visit the sites they deem trustworthy and design themagnets as they want to get it delivered right at their doorstep.
Since they have become more and more efficient for all types of business objectives, they are getting popular with the same demand in personal aspirations as well. The personalised photo magnets can decorate not only a fridge nowadays, but they can be seen on any metal surfaces throughout the spaces of the houses. Their main goals or purposes are to make learning or keeping memories safe while providing daily use for sticking up posters, bills and memo. So, let us help you know how to design and order picture magnets from us in these following simple steps:

Step 1: Go to ''Photo Magnets''
From our homepage, you can click on photo gifts which will lead you to photo magnets page. Then you click on ''Start Order'' from the photo magnets page to enter the design tool.
Step 2: Choose Material & Size

Once you enter the design tool, the very first step is to pick which material type out of metal, acrylic and wood you need your magnets. Then choose a shape from heart, circle, square and rectangle to have the custom magnets form. Pick a size you need where we even have two options, i.e. 2" x2" and 3" x3". Then select the quantity of the magnets that you need.

Step 3: Upload Digital Photos

The next step is to import photos from the device you have opened the site into - it could be any device, and you can upload any known digital format. You can even upload your photos from your Facebook or Instagram login to avoid the hassle of transferring pictures from one device to another.

Step 4: Select a Background Colour

A border will be shown around the photo when you upload the picture which is customisable to match your 'photo's background colour if you want. You can choose from a colour palette option that we give to make it synchronised with the tone of your photo.

Step 5: Pick a Layout

You can print out up to four photos on the personalised photo magnets. You can decide on a layout from one to four at this stage.

Step 6: Add Custom Text

This is an essential step if you want to print out motivational quotes or inspiring messages on your photo frame magnets. You can choose an appropriate font, font size, font style, font alignment, and font colour to make your message look perfect.

Step 7: Add Clip Art

Optional clip art can also be added from our online library of clip art to your magnet if you want to make your custom magnets more fun and attractive-looking.

Once you are done with all these steps, you can add your designing to cart and pay online with us to secure the photo fridge magnets. You would be happy to know that no matter however much is the quantity, CanvasChamp delivers within 15 days of the order placed. Also, if you think about budgeting your purchase then worry not- our custom picture magnets come well enough under budget with all the customising features which are essential as compared to what our competitors offer you. So, visit the website and enjoy personalising your very own photo personalised magnets for home decor or business purposes today!