How To Design A Customised Photo Calendar Online?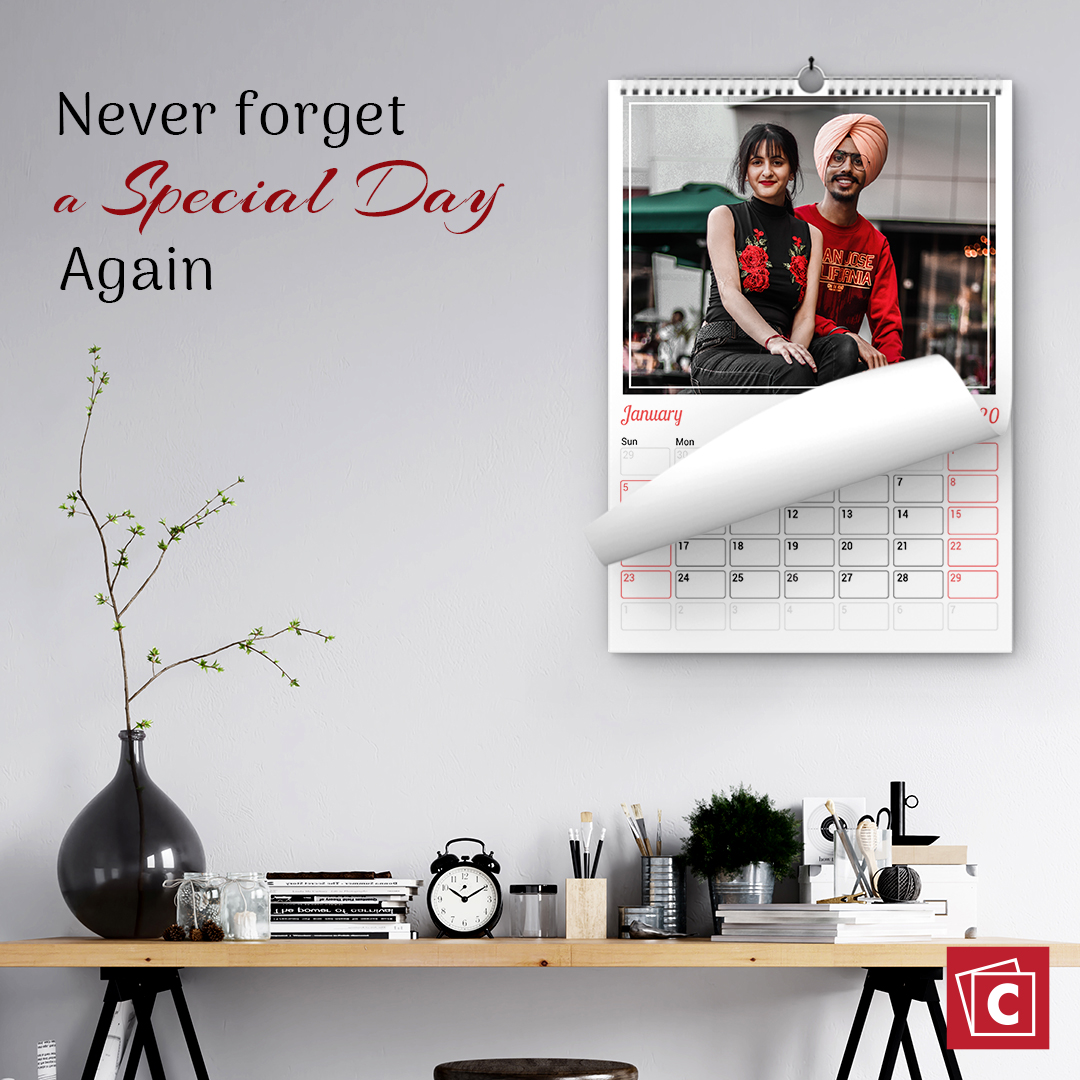 Are you among those who constantly forget to plan birthday gifts and regret them throughout the year? 
Now, stop giving excuses to miss birthdays, anniversaries, national holidays, or other essential dates by customising a photo calendar online and marking all the essentials to add themesSelect dates on these calendars that hold a secret space in your life. 
You can also give these custom photo calendars to your favourites as they are the latest trending personalised gifts.  
Now, you are wondering about how you can do it?
Let's discover now!
How To Customize A Photo Calendar Online?
To get personalised calendars, you just need to follow these few steps.
Select your favourite calendar
We have a variety of options for you to choose your favourite calendar with us. Check out some of our calendars here: 
Use desk calendars on your office desks, study table or any workplace to mark your necessary appointments and meetings. Give them a personal touch with a cherished memory or special message.
You can hang these calendars on any wall to add more grace to your walls. In addition, you can customise them with your loved one's pictures and keep a check on all the upcoming events.
Decorate your home with a beautiful poster calendar with us. You can customise your calendars with a special memory and as per the size that suits your walls. Use poster calendars to mark several noteworthy events throughout the year.
How To Design Custom Photo Calendars Online - Step-By-Step Process To Follow:
To choose the type of calendar, log on to our custom designing tool and choose your style.
Upload Your Images And Print Your Memories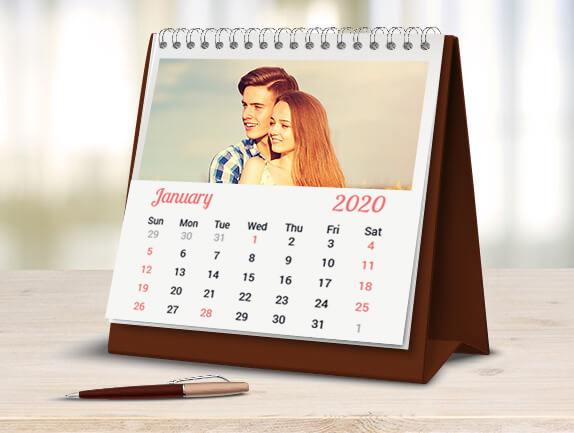 You need to upload images that will make your calendar more attractive. You can upload your photos from:
Gallery

Google drive

Cloud

Facebook or Instagram
We want you to cherish all your memories on your customised calendar, and that is why we accept your photos in all formats like .jpg, .png, .dnb, etc. 
Use high-quality images to make the final product more clear and your calendar looks more attractive and sharp.
To add images to your calendar:
Select upload images on the tool

Select the calendar type you like

Click on the picture that you want to add

Hit add button. 

Select the themes to add a more customised sense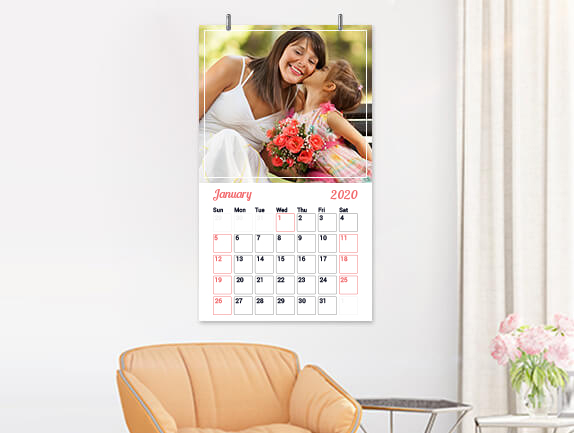 Add your favourite theme to your calendar to make them look more attractive. Below are some of the popular themes which you can choose for your custom calendar:
Birthday theme 

Family theme

Couples theme 

Kids theme

Business theme
To add themes to your calendar:
Select themes on the tools 

.Choose the type of theme 

Click on your favourite theme to add themes 

Choose the layout for adding multiple images.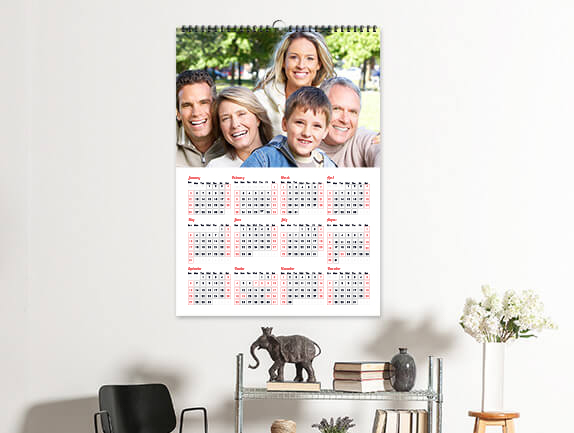 A photo calendar allows you to add multiple photos in a calendar, but if you want to add more images on one page to make it more attractive, try different layouts of a custom photo calendar. You can make a collage of
You family photo

Vacation pictures

Baby growth images

Your love life pictures

Pictures of your parents
You can choose the layout to arrange the photos in many orders that look much better than before. You can use a maximum of 4 pictures on a page. For these, there are many types of layouts available for you to give wings to your creativity. 
To add layout for your calendar:
Select layout tool 

Choose several photos 

Finalise your layout.

Add text to engrave your words.
Make your loved one feel special with a special message on your calendar. Add text and make your calendar more appealing and exciting. You can print any:
Quotes 

Thoughts 

Messages 

Your mission

Your target  
If you want to give a brief description of the month or a relatable date to that date, you can do it via adding text. You can also add colours to the reader with your preferred fond. 
To add text to your calendar:
Select add text tool

Click on enter text 

Select the font 

Select font size 

Choose colour 

Choose alignment 

Choose font style
Conclusion
Customise your calendar and enhance the decor of your work desk, walls and other places with CanvasChamp. You can also gift them to your loved ones on their special days or use them as promotional goods for your business. No matter what your occasion is, CanvasChamp has got a calendar for you! So give your order to us and wait for your delivery at your doorstep.