Photo Display Ideas- How to Create a Great Picture Display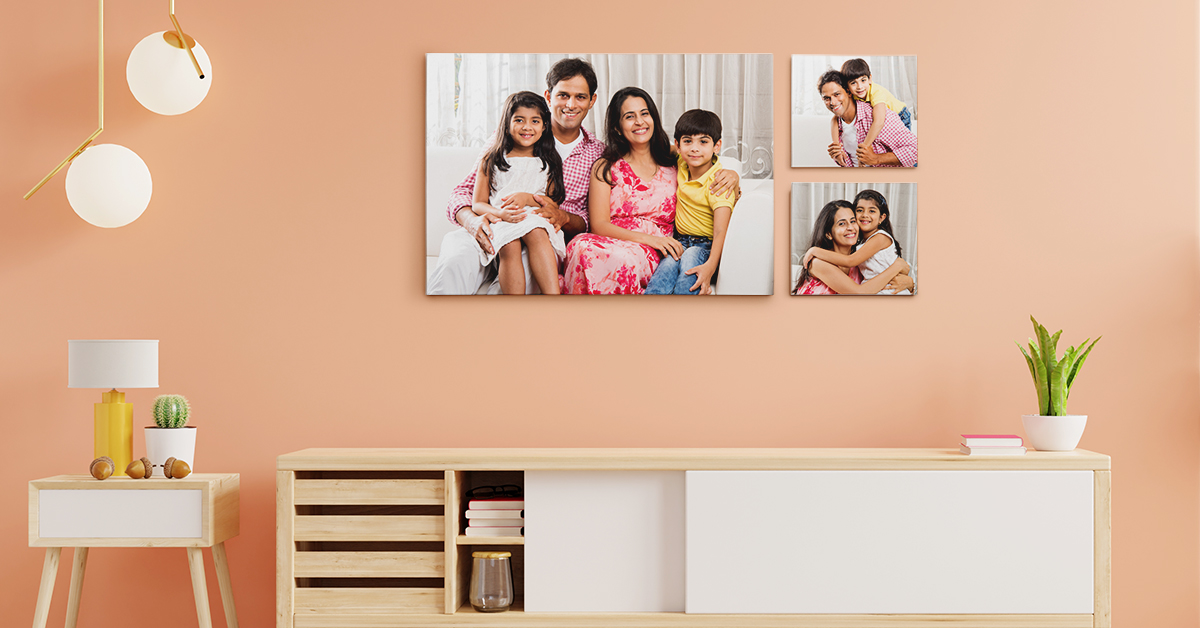 Taking pictures is something that has become part of our day to day activities. Be it some event or a candid click, let that be using a professional camera or the one mounted on our smartphones; we never miss capturing our special moments and the unbiased expressions.
Maybe each of them or some out of many would be just too close to your heart. Moments that you feel like keeping forever by your side and can't afford to take your eyes off them even for a while. We all have some photographs that would be close to your heart.
It's time to give them magnificent look
Don't confine your special moments by keeping them stored in digital form, instead give them the majestic touch with our unique photo display ideas.
Here with this blog, we'll be sharing some distinct ways in which you can give your pictures a 'larger than life' appearance. Yes, we'll be here talking about wall displays that aren't just magnificent but are prolifically adorable and distinct. Let's start:
1-   Three-Panel Displays: Available in different size options, the three-panel wall displays can be arranged in different layouts. The three-panel displays can be a good way to share the memories from your special events, candid clicks of your loved ones, etc.
2-   Four-Panel Displays: Here things take a step ahead. As the name goes, this wall display with include four panels of distinct sizes, arranged in a layout defined by you. Isn't that tempting? The large empty space on your wall can now display the moments you love the most.
3-   Five-Panel Displays: Do you have a set of pictures you love the most and have been planning to display the same in a way that your visitors could not get their eyes off it? Well, here's your solution. Narrate entire story through your mesmerizing photographs with our five-panel wall displays.
4-  Seven-Panel Displays:Available in a range of customizing options, seven-panel displays are adorned with every single trait that make them capture the attention of those who pass by. Crafted by expert artisans, the seven-panel wall display canvas prints are perfect for the huge empty spaces on your wall.
Your special moments deserve special attention
We know they are close to your heart and you would leave no stone unturned to give them the love and affection they deserve. Whether you are planning to decorate your home or it's about gifting someone closes a unique and customized present, the wall displays built at CanvasChamp are a perfect choice.
Not only this, they are also easy to customize. Thanks to the dedicated design tool built by industry experts, who closely analyzed the need of customers and ensured making the wall display customizing and placing the order as simple as it can be.
What are you waiting for? Accumulate all your favorite pictures at a single place and upload them to our website using the design tool. You are just a few steps away from ordering your personalized canvas wall displays. In case you still have any query, please feel free to contact our support team, they'd be more than happy to guide you through the process and suggest some of the best-personalized printing products based on your needs and wants.