Friendship Day Contest by CanvasChamp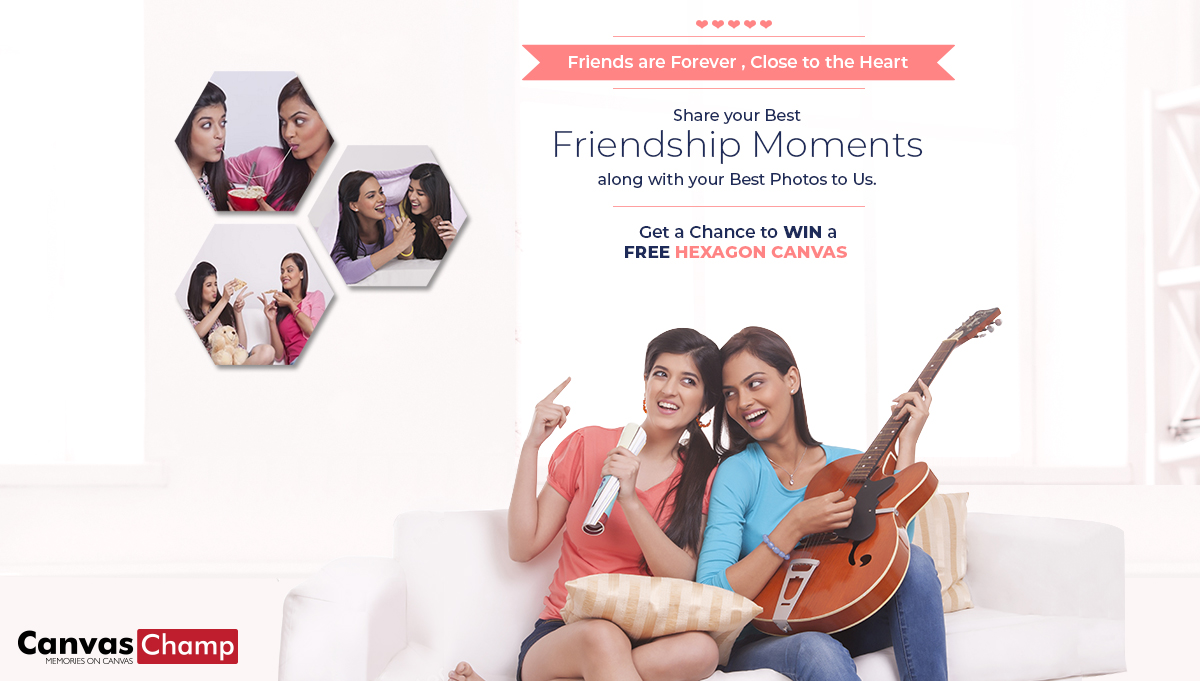 *It's Time to Celebrate the Best Friendship Day Ever *
 Tag your friends and mention Canvas Champ ( @CanvasChampIndia) in your entry to win this contest.

#friendshipday #gifts #canvaschamp #canvaschampindia #hexagoncanvas #bestfriends

Terms and Condition to Participate in the Contest:

1) Contest closes on 6th August 2018, 11:59 PM.
2) Contestant Must Like our @CanvasChampIndia Page
3) Entries submitted after the deadline will not be accepted.
3) Entries without hashtags #bestfriends #CCPhotoContest and mention Canvas Champ (@CanvasChampIndia) won't be qualified.
4) Contestant Must be resident of India
5) CanvasChamp is at sole discretion to select the winners.
6) CanvasChamp employees are not allowed to participate.
7) Stock or Google images will be disqualified and will not be allowed to participate in the contest again.
8) Avoid entering blurred or pixelated images as they will diminish your chance of winning.