Frame the Canvas Prints or Not?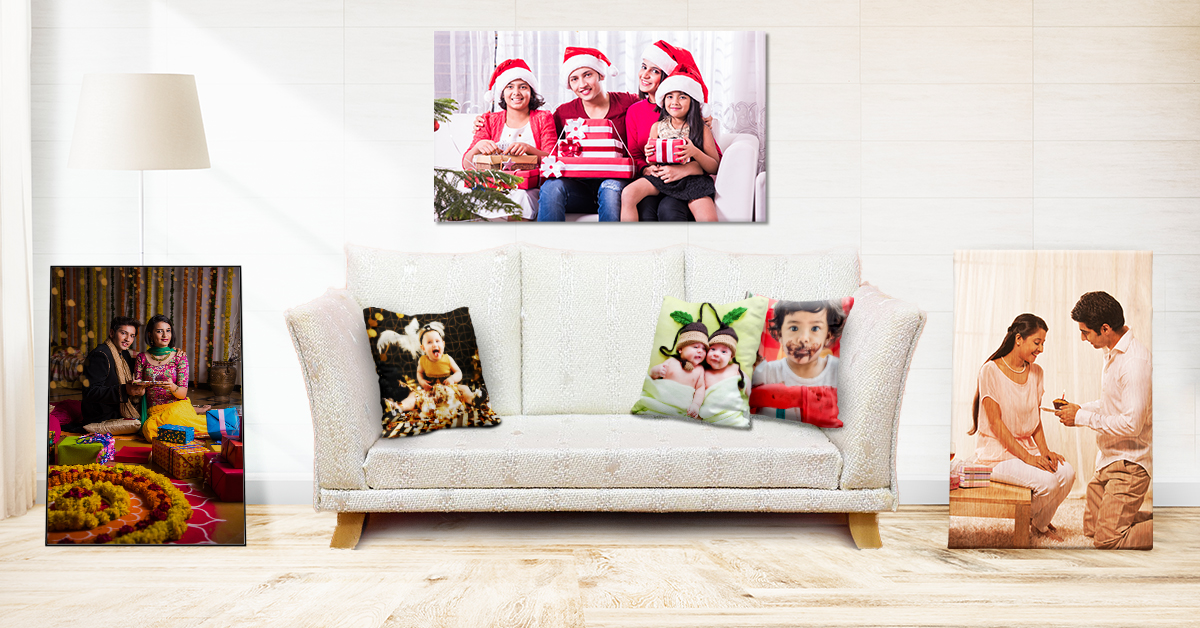 Before you figure out whether you should frame your canvas prints or not, you should ask whether you want it for long-term or short. Choosing a frame or not is a matter of personal preference but there are a few advantages to know of framed canvas prints and unframed canvas prints.
Canvas prints have a benefit that they can be hung directly on your wall without framing. They can also be framed for a finished look. Canvas prints are typically framed when the print is mounted at depths less than two inches. The beauty of a canvas print is in the texture of it, hence even when framed, they are not made to hide behind glass. Know how to choose whether to frame your canvas print or hang it as mounted from us. Read on to know the benefits of both as below:
Benefits of Unframed Canvas
Canvas prints do not generally require a frame to make a statement. A finished canvas print matches the decor and attitude of any room in your home. Many decide for unframed canvas prints to depict modern style, especially when the decor of a place is more on the minimalist aspect. You might want to think to hang a canvas print unframed if You like the idea of using a wrap around the edges of the canvas stretcher frame. Note though that float frames from a canvas printing service may still allow the tips to show.
It is part of a series of pictures that are meant to flow together. While all of these can be framed, a frame might break up the story flow, especially if the images are consecutive. You are still mapping out the decor for the room where the canvas print will be hung. And you are not sure whether you want a frame that could influence the rest of your decorating plan.
Benefits of Framed Canvas Prints
More than a finished look, framing a canvas print provides additional protection to your print. Especially if the print is fixed at a frequently visited area where the corners might be bumped on occasion. There are no hard and fast rules to this personal choice, though you might consider framing your personalised canvas prints before hanging if. The majority of the artwork in the room is already positioned. In this situation, you will want to be certain that your canvas prints are framed to match unless you are following diverse influences.
You prefer a polished, traditional look as opposed to a more modern presentation. However, contemporary prints can still be framed with lighter, thinner frames to complement the print.

The subject matter in print isn't a perfect match for the room where you want to hang it. In some cases, framing might help canvas prints match your existing decor more closely or even help that print stand out!
CanvasChamp can print, stretch, mount and frame your canvas prints for durable and meaningful home decor. Traditional frames are available for .75" depth canvases, and thick gallery wrap are offered for 1.5" canvas. CanvasChamp's cheap canvas prints have a finish that protects them without the need for protective glass. Discover more by visiting the website.