Design your Home Interiors Though Canvases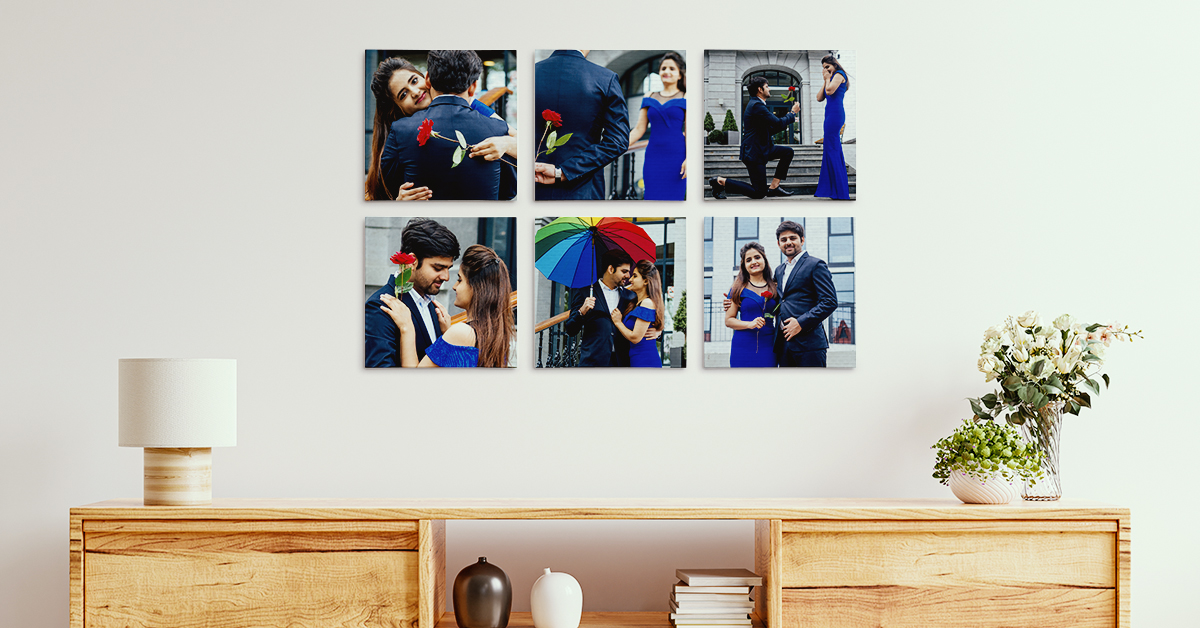 Home is where the heart is. And the heart longs for a beautiful home. The most important thing about every homes interior is a personal touch which indicates the owner interests, memories or inclination. Most people get the best deal out of good interior designers and make their homes look pretty but forget this basic element of making certain that your home looks ravishing and also makes you happy yourself, which is again a very crucial aspect. You may hire the best interior designer, but if you happen to be the type who doesn't like jazz and shimmer, you would definitely not feel very comfortable whilst you get some free time to be home and relax.
An interior designer can only tell you what the trending styles are when it comes to home decor. It is up to you that you make certain that you tell them your likes and dislikes and also tell them little bit about yourself. After all said and done, a home decor is never complete without some amazing memories. Memories can be cherished, be reminisced and enjoyed, but now you can also hang them or display them on walls! Yes, it's possible with canvas prints. Canvas prints are the best way to capture those lovely memories on a printed format and displayed on the walls to not only give the home decor an alluring look, but also (and most importantly so) add a personal touch.
It might be an anniversary picture, or while you are taking your wedding vows, your first born or a very special moment like a wonderful picture from a memorable holiday or an adventure trip that you took. You can also get a canvas print for your children for their birthday which is a throwback to some great moment of their lives where they won a prize or a theme based birthday party, which they enjoyed to the fullest. It is a great feeling to wake up to and sleep back with special memories surrounded around you.
CanvasChamp offers cheap canvas prints which are totally customized as per your requirement. You can have a look at the designs which have been done and get something similar with your own twist or even have our team brainstorming with you for something completely out of the box.
You can get theme based canvas prints for all your rooms as per the different colours and textures that you have done up your interior in. This is a great way to make a very interesting home decor and will surely wow one and all who happen to visit your home. Canvas prints are easy to hang on the walls and the best part of this piece of art is the fact that you can it never comes in your way! Unlike other pieces of art you don't even have to clean it separately as dust doesn't accumulate on it. Need any more reason to get canvas prints for your home? Here is the ultimate one – they are beautiful canvas prints will make sure that all eyes move towards the art hanging against the wall and make sure that people love it. After all, who doesn't like a little object of beauty for sore eyes.
Get them in your favourite colors or have them in a classic black and white. The amazing finish that canvas prints come with make them look wonderful and intriguing. They are sure to make your art appreciation better and showcased in front of your relatives, friends and whoever visits your home. Visit CanvasChamp India website to get some cool ideas.