Design 5 DIY Personalized Gifts for Your Loved Ones This Diwali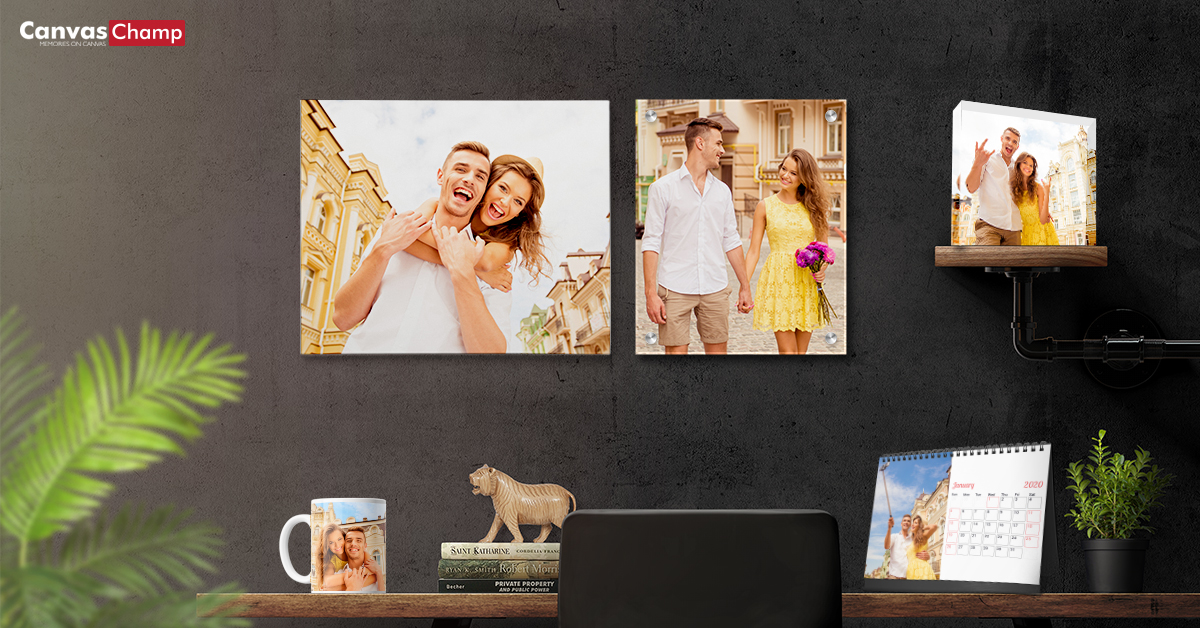 It's the month of lights and sweets, new clothes and gifts! Diwali makes everyone excited - from kids to adults, everyone is looking forward to coming together to celebrate this auspicious time of the year. 
Adults and kids give each other sweets and gifts. Not like the birthday gifts though but Diwali gifts are more festive and birthday gifts can't match that level of excitement. Everyone gets handed either cash or their favourite item that they wished for all the year!
But buying gifts for everyone during Diwali can drain your pockets faster than any time of the year, not to mention how draining the air becomes due to pollution from fireworks. And the gifting moments get pretty boring, especially when everyone is gifting the same things to each other.
This year's Diwali, you can decide whether you want to stand out or carry on the old tradition of gifting identical sets to your loved ones. With our easy DIY Diwali gifts, you can create some amazing keepsakes to share with your loved ones that will be not only useful but would be beautiful as a part of their home decor. 
And the best part is that it won't take too much time or money to create these personalised Diwali gifts! Even kids would enjoy creating them as it would be done online!
Photo mugs
Photo mugs can be a complete hit with the kids. Get their best photos printed on mugs or on our variant of mugs which are magic mugs to give your children this Diwali. Kids will absolutely adore a gift that showcases their face on it and if they don't like their glass of milk, watch how fast it would get finished now!
Photo coasters
This is such an easy gift to create, but it looks so good that your guests will find it hard to believe that you made it yourself! With CanvasChamp, you can design your very own favourite photos on these eco-friendly photo coasters that are perfect for all those teacups and water glasses that are being passed around!
Photo magnets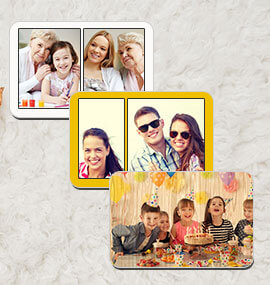 Can you imagine your beautiful handmade rangoli on your fridge? We can! Mothers, sisters and daughters put up so much effort in every household to create the most beautiful rangoli. 
Well, you can give them their very best creation printed on photo magnets now and make it a tradition of every year! It will look absolutely beautifully colourful with all those rangoli photos looking right back at you every time you visit the fridge.
Photo pillows
Grandmothers are literally walking lockers of all things religious and wise. And if she loves sitting at a favourite spot in the house, you might think of getting her something comfortable to enjoy her seat. 
Create photo pillows with photos of either the family or the God she worships to make her rosemary chanting more comfortable and spiritual. If your grandfather is the one who does that, then you can get him a photo pillow too!
Photo puzzles
Have you been missing how you used to spend quality time with your grandparents? Or have you been looking for an opportunity to spend more time with them? 
Photo puzzles are a perfect excuse for it! Give your oldies some goldies printed on photo puzzles and watch how their faces will light up as they combine the puzzle pieces with you and talk about their young bold days!
We hope you'd be pretty thrilled with all these ideas, from personal care to home decor items. On visiting the website, you'll know how unbelievable it is with all we can make just through our photos, right? Well, your friends and family members feel the same too. You can either gift them individually or create a gift hamper or a basket as a Diwali gift. For more ideas, visit our website. Happy Diwali!