Capture Your Special Events on Canvas Prints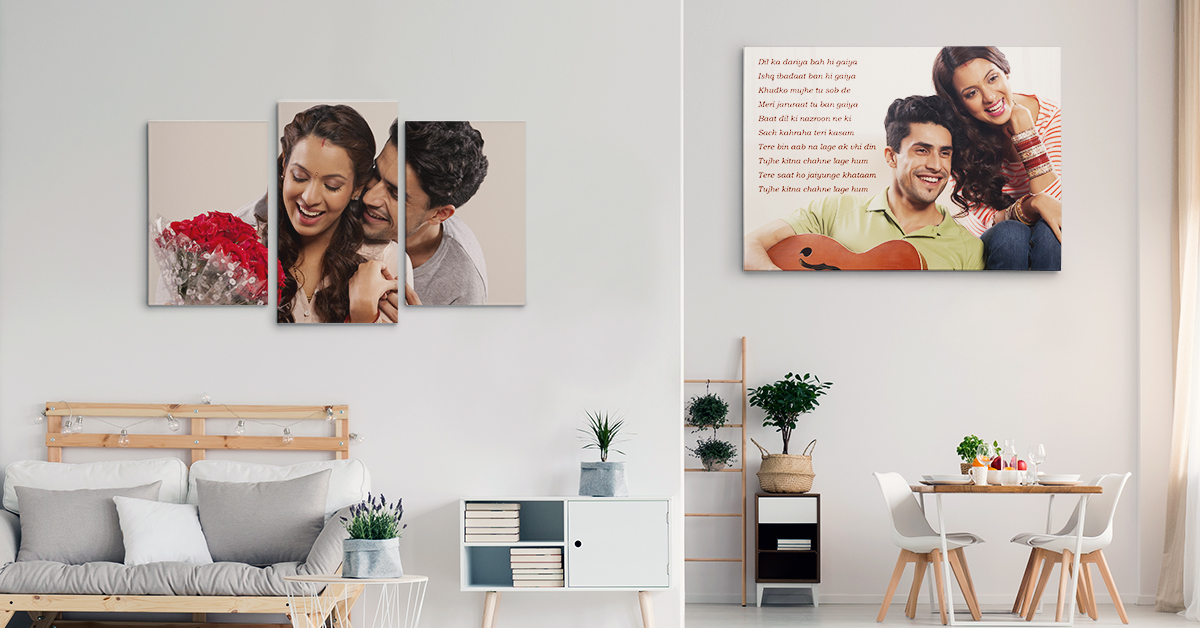 Have you got a special event coming up, say like a wedding, a birthday or an anniversary? Have you yet found a way to capture all those special moments apart from storing it in your phone's drive? How about trying some quality prints like photos on canvas?
Make beautiful keepsakes out of canvas photo prints for yourself or as a gift for your loved ones. You can design photos on canvas with custom sizes to suit your requirements and needs. You can print them in colour, black and white or even with filters - the choice is yours. So be creative and use your imagination in personalising your pictures on canvas.
Types of Canvas Prints
You can print a single photo on personalised canvas prints or perhaps choose to print several favourite pictures in one! Canvas prints come in various styles such as photo collage, split canvas panels, lyrics on canvas, etc.
So why limit yourself to just printing one photo, when you can have all your best shots displayed proudly? And just imagine what a beautiful and breathtakingly unique gift it could turn out to be!
Gifting Became Easy With Photos on Canvas
You can work it out as a gift for newlywed couples, happy couples celebrating their anniversary, housewarming gift, graduation day, Diwali gift and whatnot! You can capture your family history elegantly on canvas prints. 
Customisation online adds the option of making your photos look the best for canvas prints as you can enhance and alter them as you desire. Want to get red-eye removed? It's possible with our design tool. How about adjust brightness or remove spots? Also possible! Whatever your choice of personalisation, you can do it with CanvasChamp and get results of stunning gifts that will be treasured forever.
Never get stuck again with not knowing what to buy for someone who has everything. Canvas prints can turn out to be an ideal gifting solution and will be much appreciated by the recipients as well.
Photos on canvas are called by many names - canvas prints, box canvas, stretch canvas, canvas wall art, etc., but whatever you call it, they can be worked out on a variety of occasions.
Canvas Photo Prints Online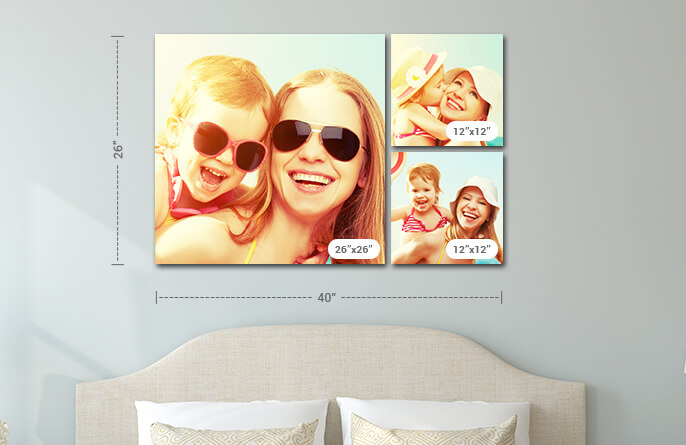 Plus the advancement in e-commerce and printing technology has helped make it a high-quality and economical printing medium through which you can decorate your home, office or any commercial space without burning a hole in your pocket.
So, don't leave your favourite pics on memory cards, hard drives or cloud storage IDs. Canvas prints can be the solution to help you cherish the best of the photos in the coolest way.
CanvasChamp creates high-quality canvas photo prints from your favourite pictures, image submitted from the internet or even scanned designs.
Simply upload your photo or image on the CanvasChamp website, customise it the way you want and add to cart. We will create the canvas design submitted by you and deliver it to your doorstep.
CanvasChamp has been into professional photo printing business for over a decade. With the help of expert artisans, we believe in delivering the best quality personalised photo prints at amazing deals and discounts.