Beautify Your Modern Farmhouse with These Fantastic Ideas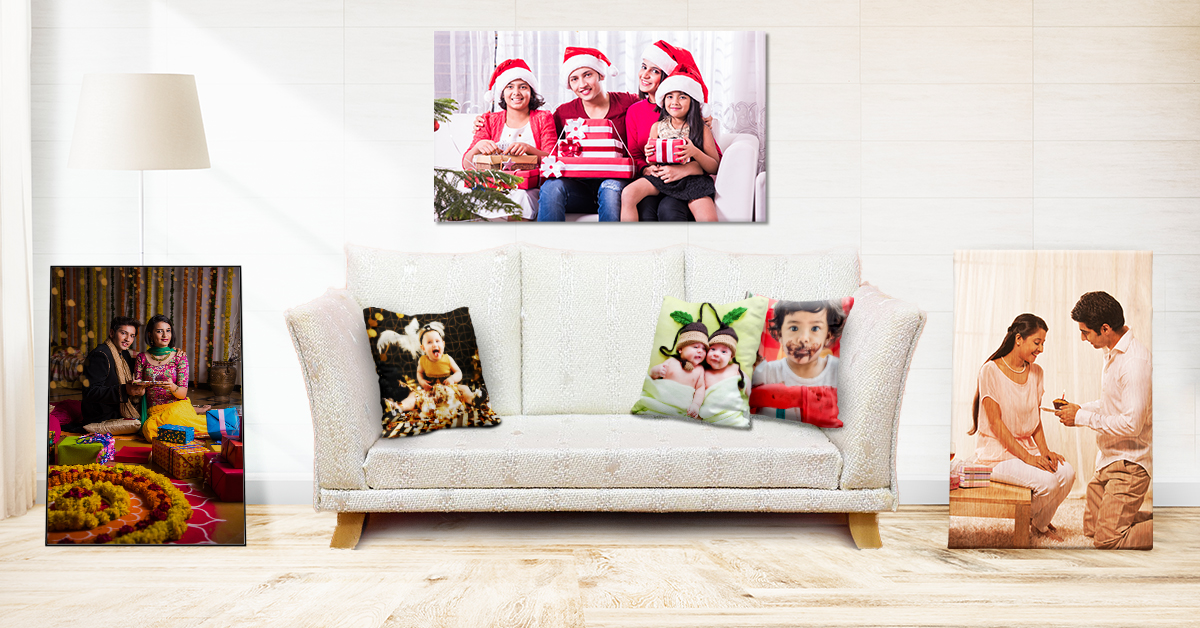 Want to add a personal impression to your modern farmhouse? Get inspired with our farmhouse collection and find unique decoration photo ideas on how to add a few rustic, old, farm country charm to any living space of yours.
A modern farmhouse is something for everyone. Blending modern elements with natural, age-worn and original materials creates a warm, relaxing place that's full of character and heart. It's simple and understated, yet fashionable and modern. Managing a modern farmhouse style is all about creating the whole balance between the sleek, stylish, contemporary accents and the unique, country and vintage-inspired items.
What is Modern Farmhouse Style
Modern farmhouse style is well known for its warmth and primitiveness, defined by natural textures and materials like wood or galvanized steel. It fuses the sleek, clean lines of present designs with the cozy farmhouse artistic to create a uniquely different take on the country living influenced style. Photo decoration ideas home can make a farmhouse style splendid.
Modern farmhouse finishing is rooted in rustic country charm peppered with warm minimalism and industrial elements. Hitting just the right balance of rural and refined, modern farmhouse decor accents comfort and casual living with contemporary awareness reflective of today's times.
Modern Farmhouse Kitchen Ideas
The kitchen is the perfect place to incorporate the modern farmhouse style. Brighten up space with light, neutral colors on the walls and cabinets. Include some metal elements in your lighting, cabinet hardware and other items. Add lots of natural materials throughout the place, like wood, cotton and greenery.
A beautiful wooden course board in a whitewashed finish is an excellent addition to any kitchen. It's a practical item you can use during every family gathering. Custom engravings on it add a special and unique touch that will make this piece even more special in your kitchen. Photos on the wall of the kitchen will be an exemplary way to depict a cooking space.
Modern Farmhouse Living Room Ideas
A living room as a farmhouse style is all about cosines and comfort. Neutral colors and organic materials command the space, but the family room can also include plenty of modern updates. Prefer casual, comfortable furnishings, industrial light fixtures, a rustic wood coffee table and other antique details that will add some personality to your space. Decorate your living room with family photo wall ideas, vintage art and cherished heirlooms that are sentimental. If you don't have family heirlooms, create one! Make picture frame wall ideas and mount it in the space above your TV or incorporate it in your farmhouse inspired gallery wall.
Modern Farmhouse Bedroom Ideas
White walls are a hallmark feature in farmhouse decor and look great in just about any room, including the bedroom. Add white wood paneling on the wall just behind the bed to create a class. Complete the room with photo pillows, quilts and blankets in soft shades and natural fabrics on the couch. Adorn the walls with wooden signs or unique canvas prints that is reminiscent of the country.
Your farmhouse master bedroom should feel like your haven. Holding to a simple, clean design will help you reach that peaceful, relaxing ambience. Don't go overboard with furniture; carefully choose a few select pieces that you genuinely like.
Modern Farmhouse Front Door & Entryway Ideas
Your front porch or entryway might be one of the most accessible spaces to start with a modern farmhouse transformation. Look for items that will make the area more practical, like a wooden bench, wall hooks or hangers for coats and jackets, or a galvanized steel bucket for umbrellas and canes. Include wire baskets for extra storage, a sturdy console table, and a planter to add some greenery to space. White wall paneling in the entryway is another practical feature that easily lends itself to the farmhouse style.
Make the entryway embracing for guests and visitors with wall art, throw photo pillows or a country-influenced doormat. Doesn't matter if placed in front of the door or inside, instead of a rug or a boot tray, a personalized doormat will add prompt charm to your front porch. It's both a realistic and decorative piece that's also quite versatile.