A Formal Introduction of Magic Photo Mugs from CanvasChamp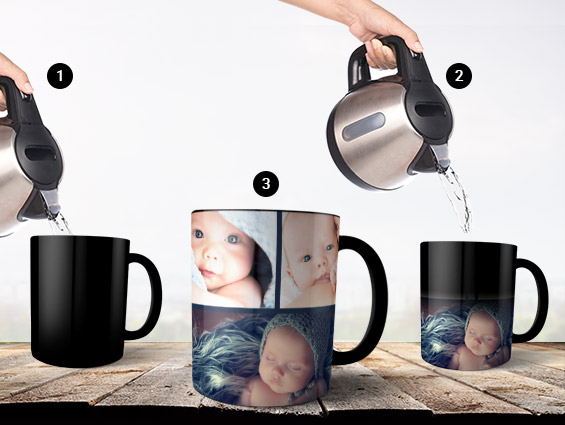 Make your cupboard an even more exciting place with our new product magic photo mugs! Make some hot chai for yourself and pour it in our unique magical mug that will make you reminisce happy times. You can even gift a beautiful magic photo mug who will enjoy a view of a golden memory with their favourite brew.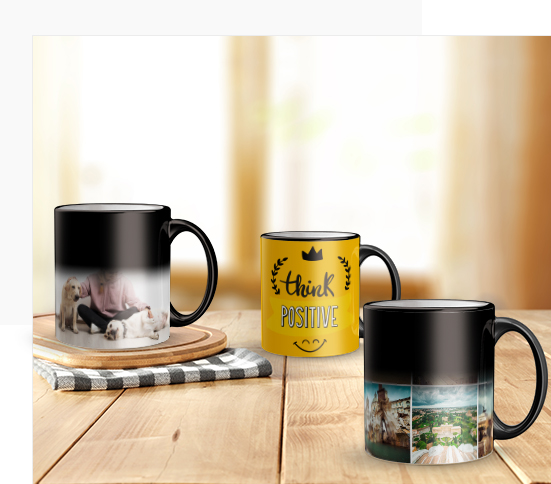 You can indulge in your favourite masala chai or pure coffee in a magic mug that has your personal favourite photo. It could be your kids' photo, your spouse's funny expression, your favourite holiday spot or from a religious festival moment. You can carry it to work for your office hours or use it at home to enjoy these beautiful and happy memories on your mug. Personalised magic coffee mugs can be gifted to colleagues, friends and family for any occasions too.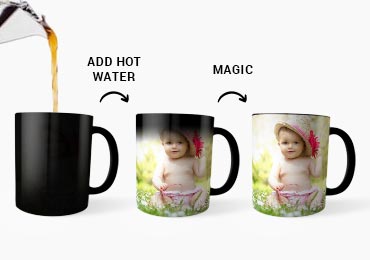 A special editing and designing tool has been programmed on the website to help you through various options of customisation from our different colour-changing mug options. To make your cup stand out, select a perfect chosen photo and match it with the right colour to make it a complete hit!

We know it is annoying to gift the same universal ordinary stuff to your loved ones which do not even spark delight when opened by the recipient. So, we decided to bring something exciting and something that let you give a customised gift- thus, enters personalised magic mugs in the picture. You can make it a completely magical experience for your loved one by adding an intimate touch of their favourite photos on it. Also, designing the mug with us is so easy these custom magic mugs will instantly become your number one option when it would come to gifting.

WHAT EXACTLY IS MAGICAL IN THE MUG?
Well, it is not exactly magical as per se, but the science of it makes it seem magical. The photos on magic mugs have a chemical effect coated on it which lets its colour to change from its original look and reveal a photo inside the mug. It so happens when hot chai or coffee is poured in it, it makes the normal outer colour transparent to reveal another layer which contains your photo! It's like at; first, the mug will look like a plain black-coloured mug, but with a hot beverage in it, it slowly transforms into a photo mug!

Magic photo mugs are available with us in various colours, but usually black coloured ones are the most popular by far. And it is popular very rightly as well because of the photo beneath might become slightly visible with light colours on the outer layer. Thus, black colour is the most preferred when people choose a magic mug to surprise their loved ones.

So upload a photo and start designing your very own personalised magic photo mug. Keep in mind to choose pictures with the best resolutions, so you get to see a clear preview of the magic mug. Get to make your gifting look premium for the next upcoming festival by customising a personal photo on a mug!