4 Ways Custom Mousepads Can Make Anyone's Day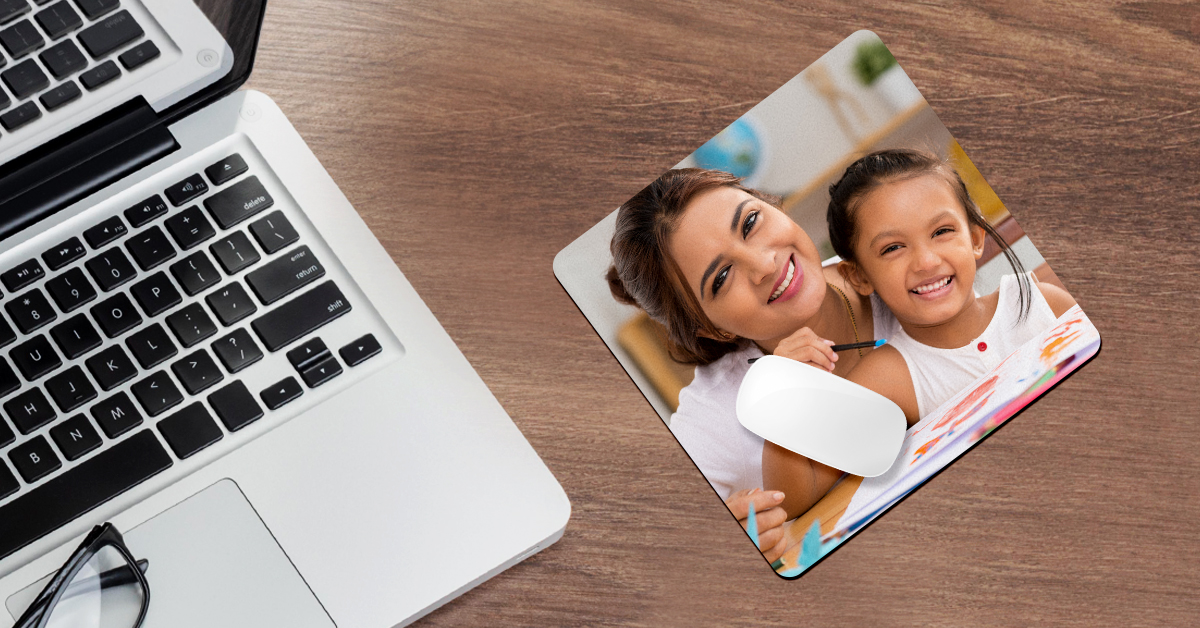 One of them is our daily used MOUSE PADS. With work from home and remote offices happening at home, most of us are glued to our keyboards and mouses every day. And what you have around your working aura matters because every visual either adds or subtracts your work stress. 
Customising mousepads can be an excellent way to get some positivity to revolve around your work aura. Adding a picture with bright colours and design will definitely give your boring work desk, thus making you work more efficiently.
Ideas for personalised Mouse Pads:
Photo mouse pad:
Personalised mouse pads are one of the most creative ways to get your photos printed. It is durable, handy, and useful. You can adore those sweet memories of your favourite holiday anytime you want.
Photos are going to be used, which otherwise are preserved in one shelf of the Almira. They are the easiest to get work done with as you don't even need to get those photos framed.
Mouse mats for business purpose:
Designing customised mouse mat
s for your own company and all its employees is such a sweet gesture to show that you care. Making your employees feel valued in the company can lead to a great professional relationship.
You can add the motto of your company along with its logo to give it your own magic. Gifting your custom mousepads to your prospective clients would be a brilliant idea to get a better positive response.
Motivational mouse pad:
Believing yourself in this competitive decade could be challenging, but surrounding yourself with things that motivate you to do better can be great self-help.
Customising your mouse pads with motivational quotes can really make you work longer and take shorter breaks from your work desk. It doesn't need to be all big and fancy, a simple life rule which you believe can do wonders.
Creative mouse pad for children:
Is it hard for you to make your children sit for studying, leaving those screens?
Well, what if they can learn something while gazing at their computer's screen? Personalised mousepads, which include learning stuff like, alphabet, and tables, can help make learning a better process. 
Designing their favourite DC or any other cartoon character motivating them to study will help them indulge in subjects they hate the most.
Use of Personalised Mousepads:
We suggested some really cool ideas for getting personalised mouse mats. These mouse mats can be used for 
Advertising, by attaching your company's logo to it. 
Great gift by adding the most iconic photograph.
Making learning a better process by adding basic learning stuff to the mouse pad.
These were some ideas and uses of customised mousepads. You can get them in different sizes at CanvasChamp, accordingly.
You must take proper care of your electronics as you do spend most of your time with them.