10 Ideas to Decorate Your Home With Framed Prints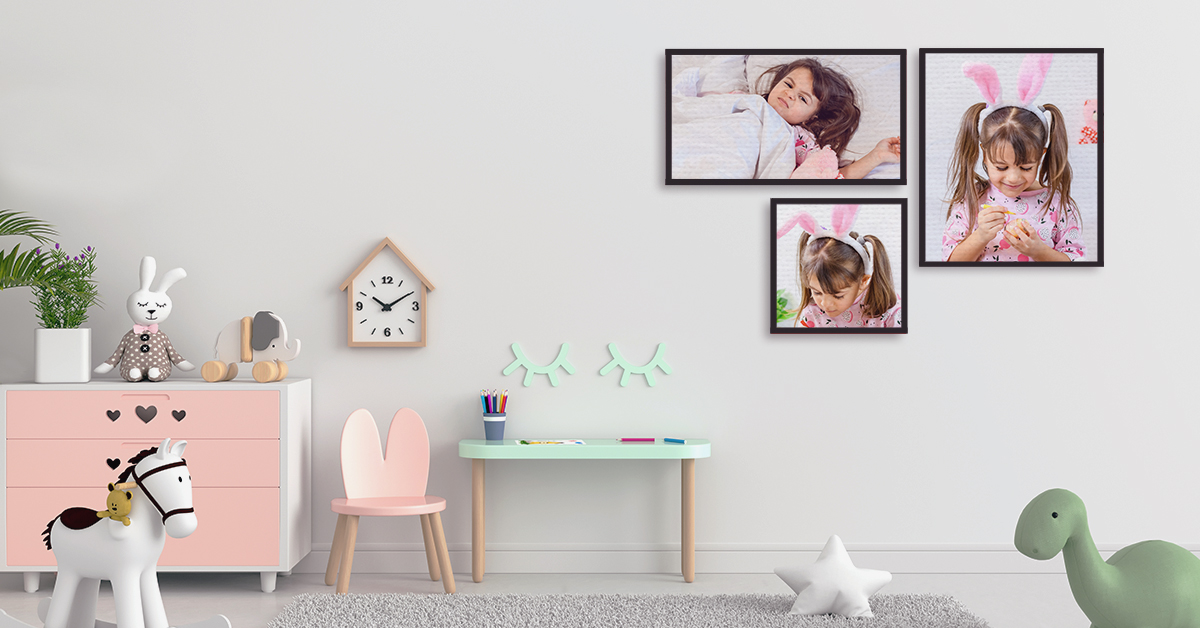 Are you bored of staring at empty walls of your home during this lockdown time? CanvasChamp brings you a way to infuse your walls with some warmth and personality by adding your creative artwork, and mixed media! 
Design framed prints with these wall art ideas, and you can fill up every blank spot in your home within a few minutes!
Wall Art Above Furniture
If you have some amazing furniture and want to draw attention to it, then you can align the gallery wall's outer edges with the furniture. Make a collection of smaller framed prints consisting of similar colour palette or style to bring out the piece of furniture in the room.
Wall Art Shelf
Shelves always make a space look too congested, but they really help align your stuff, right? You can make the shelves look expansive by adding canvas frames to a blank wall right beside it.
Stylish Silhouette Wall Art
Decorate the dining table with floating frames consisting of family silhouettes. With black frames and a clean white mat, you can give adorn your dining room with the shadow of each family member on framed prints.
Vintage Wall Art
Work your way with inexpensive frames to showcase famous artwork in a budget-friendly manner. Go through high-resolution images of the best paintings online and customise them in our design tool for perfect framed prints for your living room.
Small-Space Wall Decor
Small kitchen space shouldn't stand in the way of your love for elegant home decor. You can get floating shelves on a blank wall or in the corner of the kitchen and place floating frames with food pictures on it to give a tasty look.
Themed Wall Art
You can think of creating a theme framed art for your bedroom or living room. A small canvas frame hanging directly above the bed or a sofa can look inspired with whatever picture you then decide to display on it.
Letter Wall Decor
The typography trend is pretty catchy, and there's no reason you shouldn't hop onto that train as well. Use a variety of sizes and colours to create floating frames of initials of each family member for your hallway.
Large-Scale Wall Art
If you can't think of getting too many framed prints, then a single piece of art can be the right solution for an entire blank wall. Especially if you have a photo to showcase in a dramatic size, like a scenic photo from your last vacation trip or a family photo, you can make a room look spacious.
Kids' Art Gallery
Children always drew the best things as kids and pretty sure you must have saved all those crappy drawings of your kid showcasing your whole family. Get them printed and put up in floating frames to decorate their room with their beautiful childhood memories.
Soothing Wall Art
You can even prevent a blank wall from looking dull by filling it with a collection of small cool coloured prints. A theme of green or shades of blue pictures as canvas frames can really outdo all other ways of relaxation the moment you come home.
With so many ideas beaming in your imagination after reading this, you can design your own framed prints with us through lots of personalising options. Visit our website today and start crafting your place through some fantastic deals and discounts.